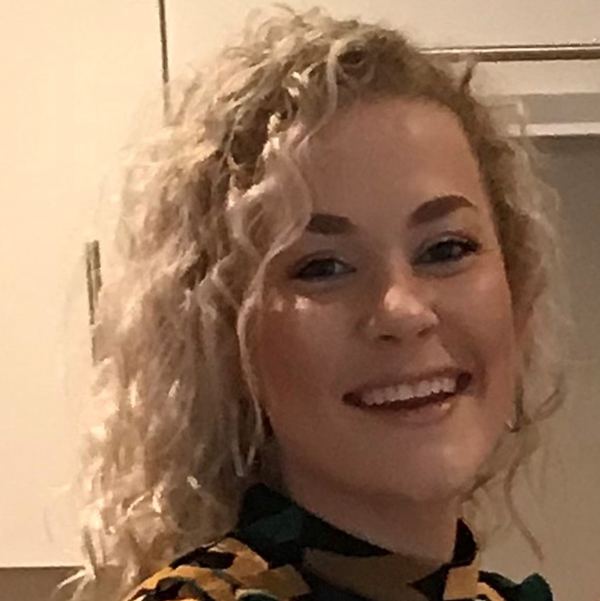 Abbie Stainton
BSc (Hons) Midwifery
Winner of the North Cumbria Integrated Care Thank You 2020 Student Award, midwifery student Abbie found her experience on placement during the Covid-19 pandemic invaluable.
Abbie's passion is to provide care and kindness to women and families from all areas of life. "Being able to build relationships with different members of the society and make a positive impact on lives through support and companionate care is something I value in my adult life. For me, this defines midwifery and my choice to study it."
Abbie applied to university after finishing her A-levels, she applied and visited 5 different places before choosing to Midwifery study here. "At the University of Cumbria, I felt the tutors were very organised and welcoming. I liked the atmosphere and felt this would nurture my learning experience."
Advocating for and supporting women through one of the most important milestones in their lives is such an honour. I love being part of the pregnancy journey, alongside women and their families, being able to make a positive impact as a student midwife.
Abbie's placements have been an invaluable learning experience. "Not only does it allow theory to be put into the context of practice, but it enables you to develop as an individual practitioner and learn the value of team working."
Last spring Abbie volunteered to complete her placement at the North Cumbria Integrated Care NHS Foundation Trust (NCIC) during the Covid-19 pandemic. "I knew I wanted to support the maternity ward, to help where I could to provide care to women in such an unprecedented time."
Not only did Abbie gain unique experience working during this time but she was also awarded winner of the Thank You 2020 Student Award by the NCIC. Abbie's Colleagues said "Throughout the pandemic Abbie has shown commitment, enthusiasm, professionalism and fantastic team spirit. She is a student who embodies the Trust values and will be a wonderful asset to the Trust when she qualifies."
Abbie found the support she received from the whole team and the practical experience she had second to none. "I felt this enhanced my practice and helped me grow. I felt part of the team and my confidence grew so much. When I was nominated for the award, I was speechless and overwhelmed at the support from friends, family and staff. The NCIC maternity ward has shaped my future career and I am forever grateful to the lovely team at NCIC. Midwifery is my dream job and they have made my dream a reality!"
When asked what tips she would give to students who are interested in studying midwifery she said "Read books and keep up to date with evidence to improve your knowledge but also your care. Make sure to read the code of conduct for nursing and midwifery, it will allow you to match your skills and personal qualities to the role. Build on these qualities and enhance them ready for the course."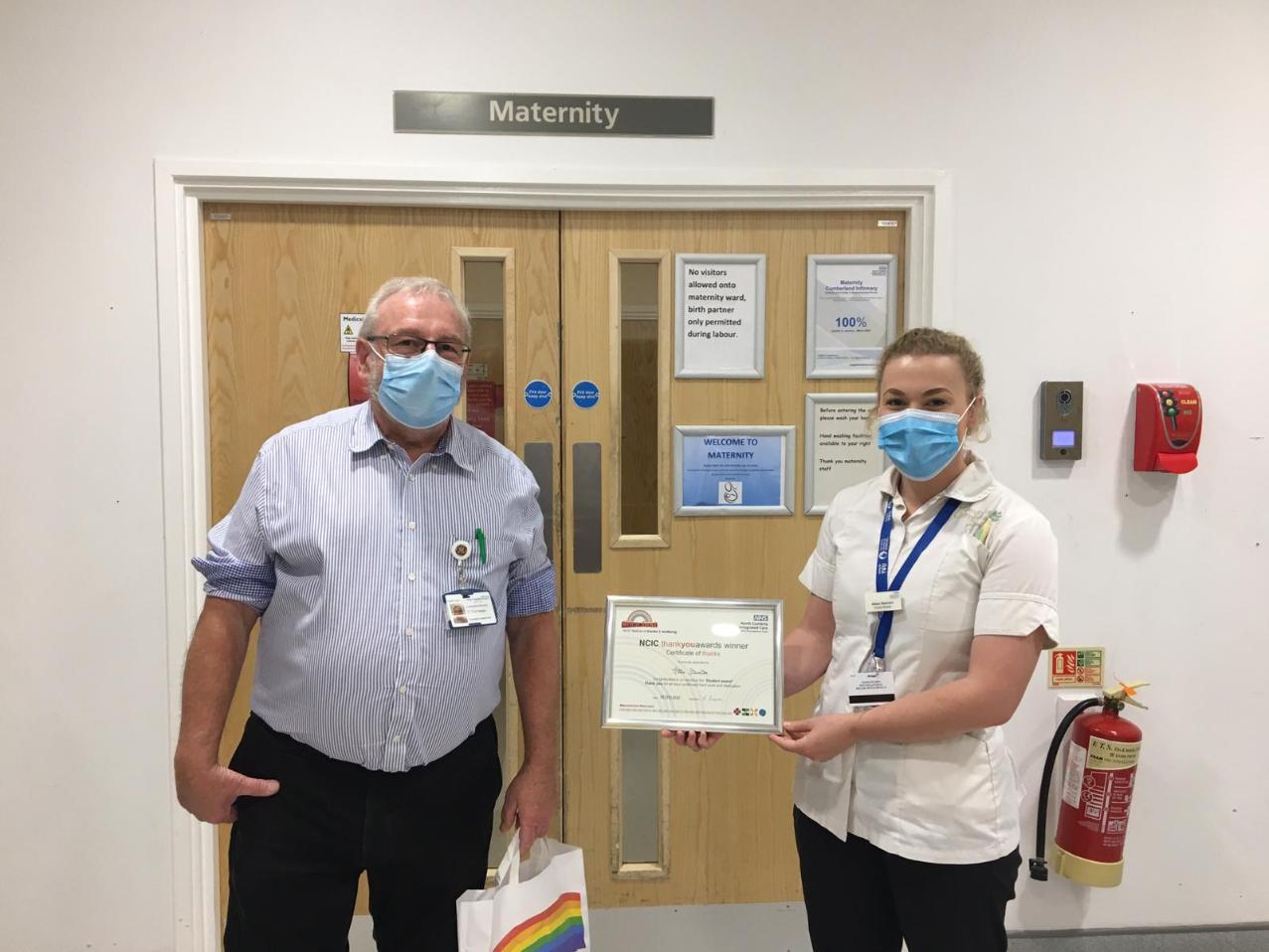 Abbie receiving her the NCIC Thank You 2020 Student Award for "Commitment, enthusiasm, professionalism and fantastic team spirit."

<![endif]-->