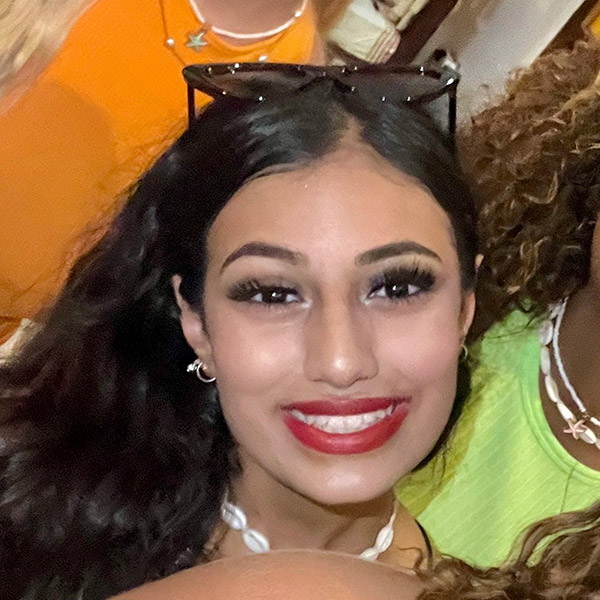 Aliyah Patel
BSc (Hons) Children's Nursing
Students on our undergraduate nursing degrees have the opportunity to complete a three-week elective placement abroad. Children's nursing student Aliyah grasped this chance, spending time working and sightseeing in the Philippines – an experience she'll never forget! Read on to find out about Aliyah's experiences at Cumbria and in the Philippines.
First Steps into Nursing
Hi, my name is Aliyah, and I am a third-year children's nursing student at the University of Cumbria. Coming straight from school and sixth form to university was a massive jump for me. It was scary entering the real adult world, it's a huge world out there. However, I have always known what I wanted to study from a very young age. I always had an interest in science, and looking after my younger cousins whilst playing doctor-patient games enthused my inner passion for this career.
Developing Confidence
When I first started at the University of Cumbria, it was daunting as I have never worked within a healthcare setting and had no experience. However, the university made this a lot easier for people like me. I was given the opportunity to develop my practical core skills in the simulation suite, which felt surreal.
This allowed me to play around and get used to the medical equipment without being thrown into the deep end straight away with no clinical experience.
Being able to have clinical skills days during our theoretical learning was amazing, as the university combined our classes with gaining hands-on experiences in the simulation labs. If it wasn't for the simulation suite, I would have really struggled to start working on a real-life ward. But the university really prepared me practically and through theory!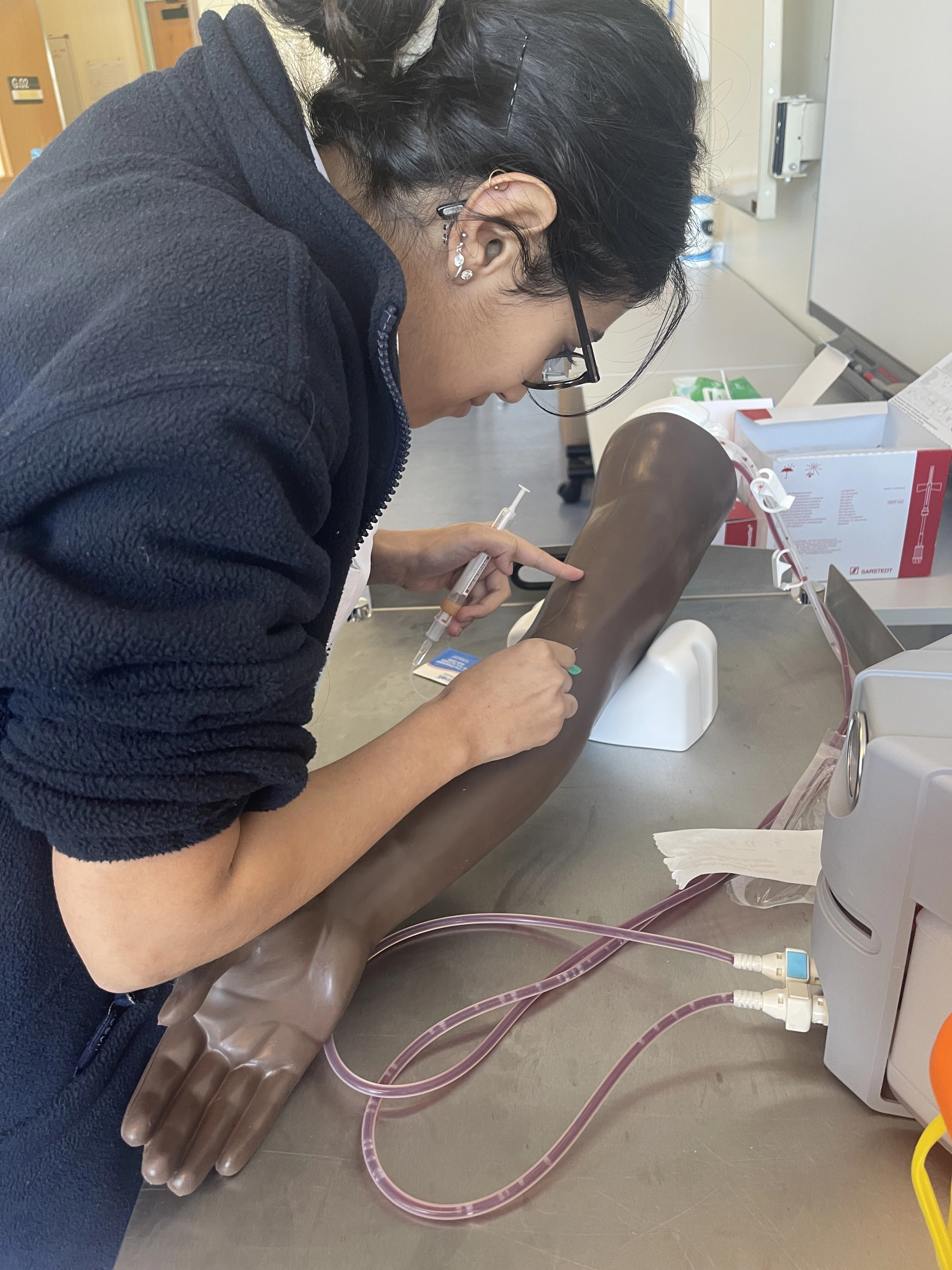 The university combined our classes with gaining hands-on experiences in the simulation labs. If it wasn't for the simulation suite, I would have really struggled to start working on a real-life ward. But the university really prepared me practically and through theory!
Work the World Placement in the Philippines
I also had the opportunity to go to the Philippines with Work the World for my elective placement as part of my course. I spent 3 weeks in the city of Iloilo in the Philippines and had the time of my life! I travelled on my own, and I am not going to lie, I was incredibly nervous about the long journey to the Philippines and being there on my own. But I need not have worried at all.
Upon arriving at Iloilo Airport, I was greeted by the Work the World team. We travelled back to the Work the World house where I unpacked and settled in. Throughout the day students who were already there on placement started returning from their weekend trips. I was made to feel very welcome and at home by all of them.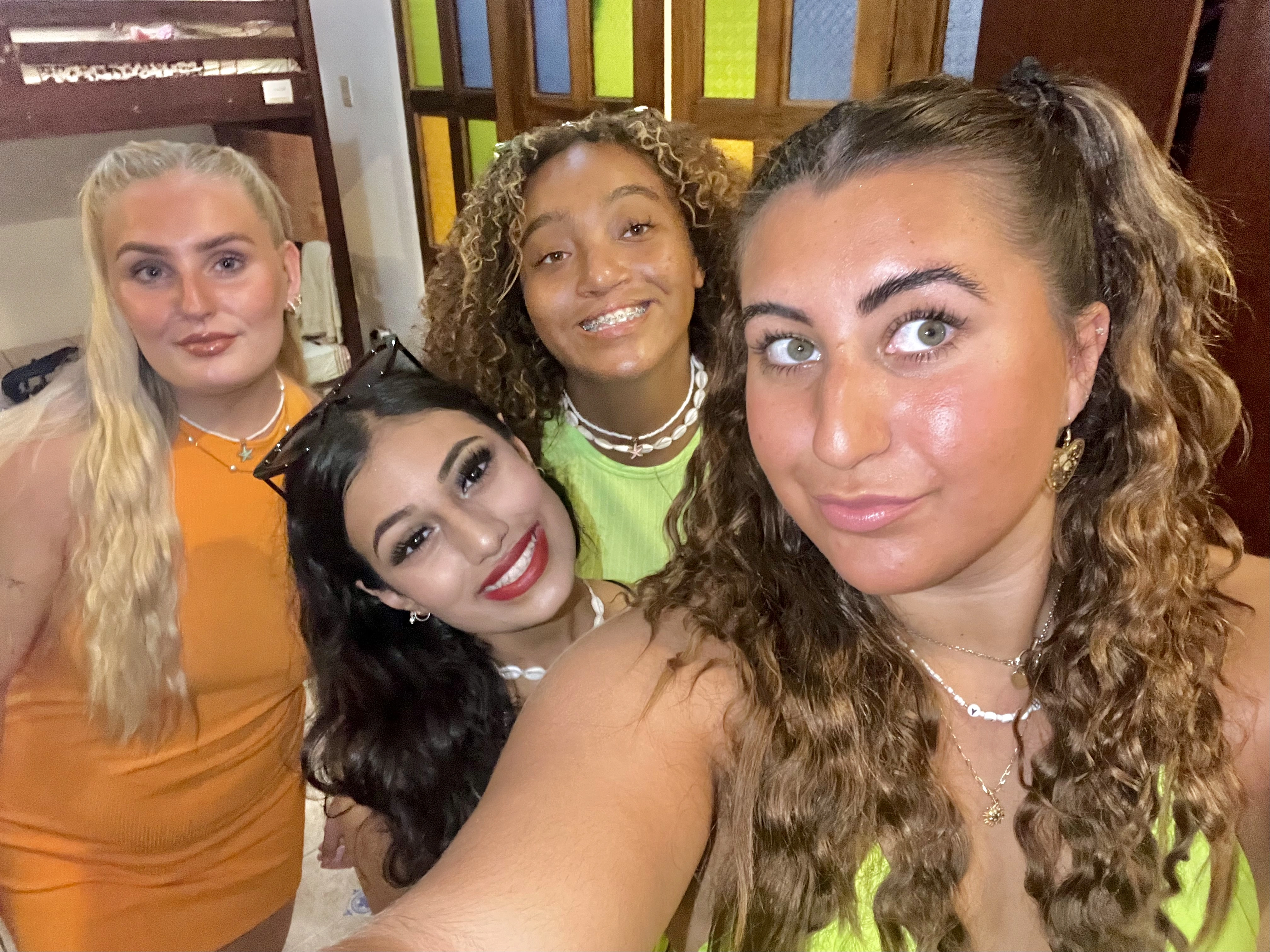 Mutual Learnings
Before I started my placements I was taken on a tour of the hospital. In some ways, the hospital was much better than I thought it would be for a low-income hospital. However, over the next few weeks, I saw areas where the lack of income impacted them. I spent my time rotating through the NICU, Paediatrics and DR (delivery room).
The hospital teams were so welcoming, and they taught me so much. Their knowledge is obviously very different to ours and they really wanted to explain more about their healthcare system. They also really wanted to know about what we did at home too, so in some ways, there were mutual learnings, which was unexpected and great.
When I was on the Paediatric Ward, I was with one of the doctors and they were trying to cannulate a young child who kept moving and screaming. She asked me what we would do in England, and I was explaining that we would get a hot compress or a glove with hot water to place over the veins we wanted to cannulate. This helps bring them to the surface, so she tried it and it worked and she really appreciated it. It was so nice that, although she is way more qualified than me, she took on what I was saying and there was mutual respect.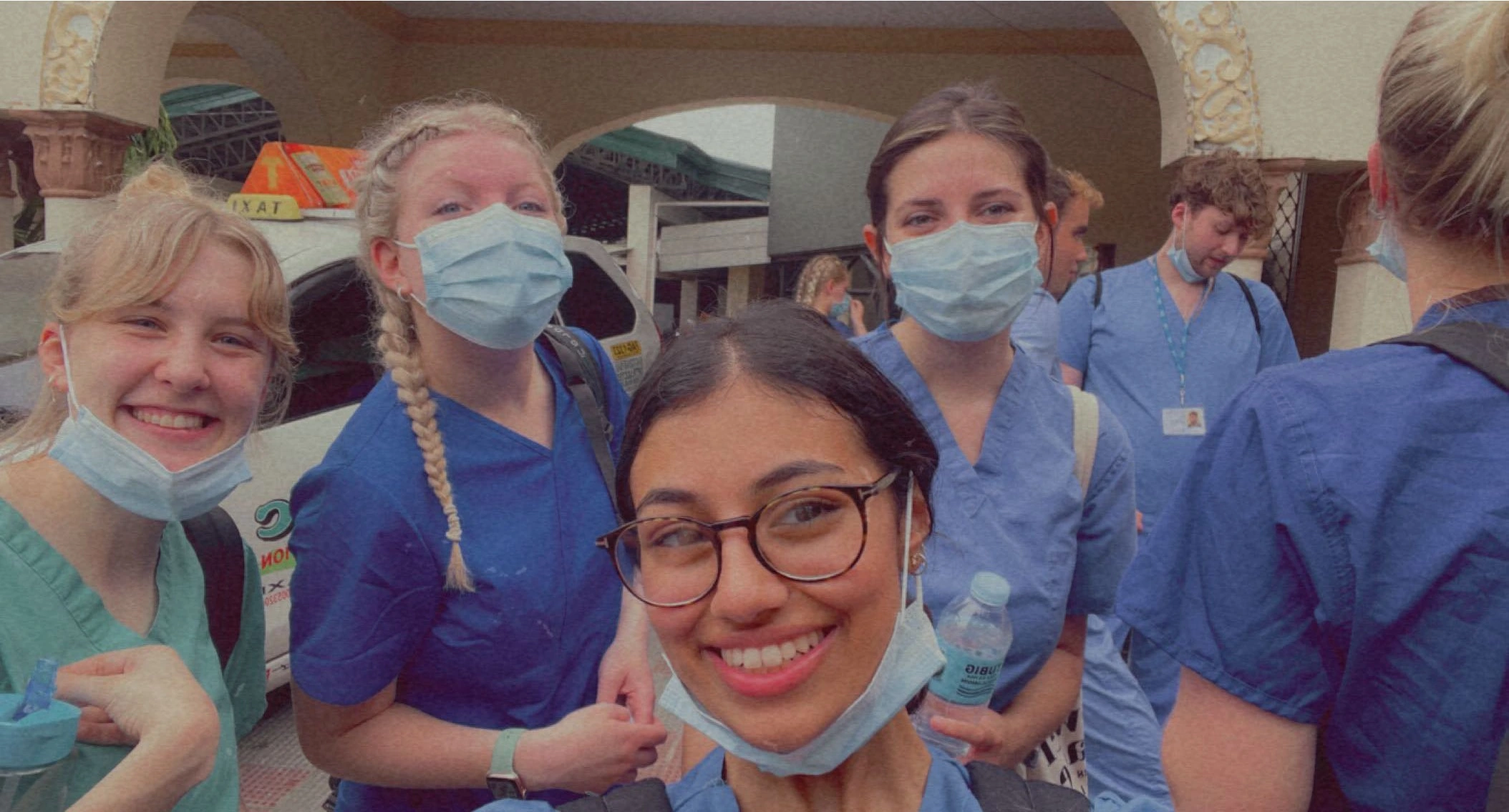 Friends for Life
The Work the World team are probably some of the nicest people I've ever met in my life. They made me feel really at home. Marfi who did our language lessons was so good – these lessons were one of my highlights. Learning the basics of the local language was so useful, both inside and outside the hospital. We'd be able to interact – albeit on a basic level – with the patients, which was so useful.
The staff team would also introduce us to all hospital staff members each time I went into a different department. They would check up on us whilst on placement to ensure we were happy and we were getting everything out of the placement, they couldn't do enough for us.
I've made friends for life with the other students I met at the Work the World house. We're already planning to meet up in the UK when we're all back and can find some free time. It was so nice living with other healthcare students from around the world. We're all like-minded and it was also fascinating to hear about American, Canadian, and Dutch healthcare systems. After placement we'd come back to the house, and have dinner – the food was amazing!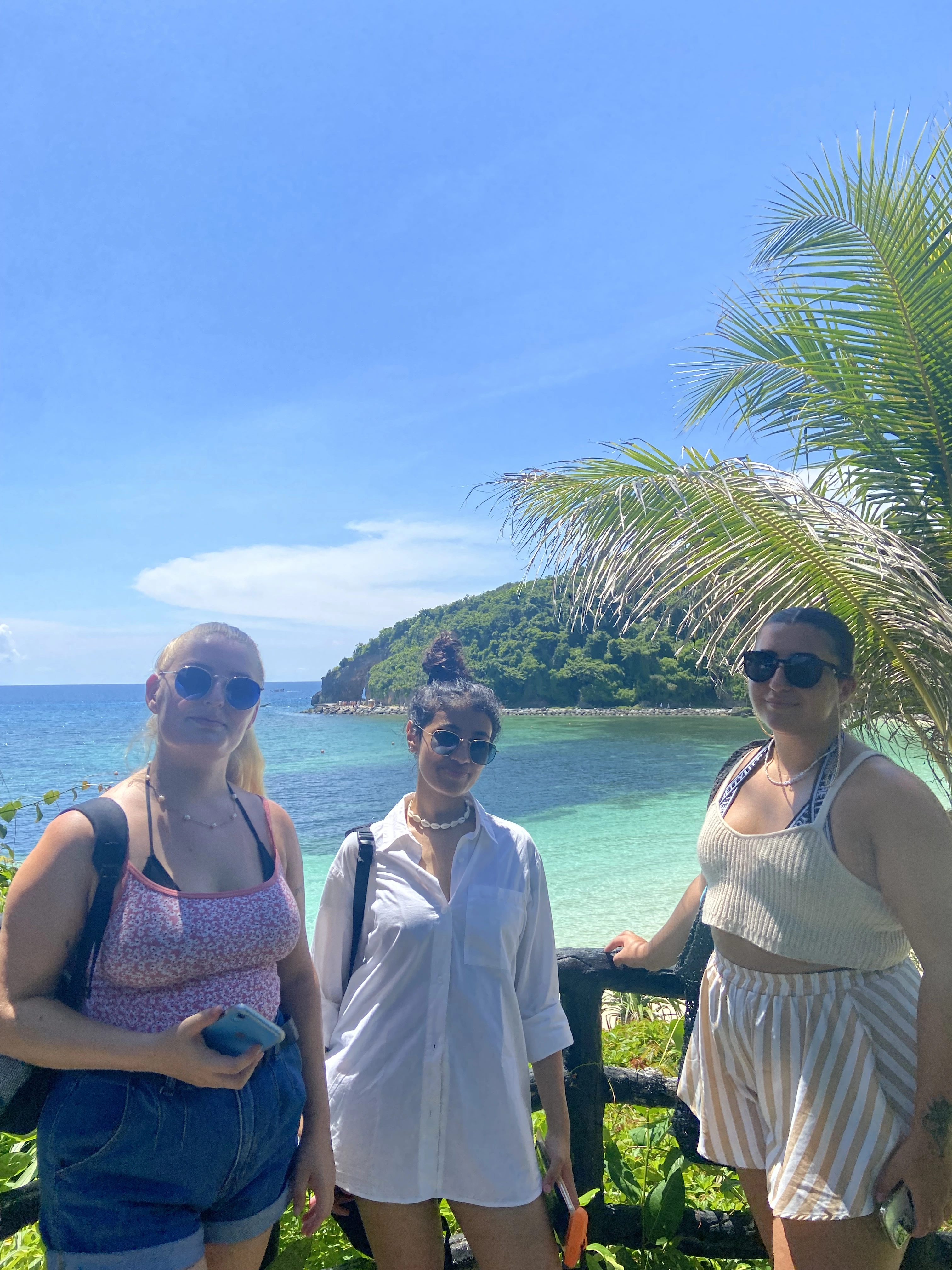 After dinner, we'd often get ready together to then go exploring in Iloilo. We did a lot of shopping, went out for drinks, went to the swimming pool, and went out to bars. It was so sociable – I needn't have ever worried about going on my own. Every Thursday was BBQ night, it was so much fun. Amazing food, karaoke (which is a big thing in the Philippines!), we'd play some games and more often than not we ended up going out for the rest of the evening together, it was great.
Each weekend we would all go travelling together. We did lots of island hopping – exploring the Philippines is so easy and so much cheaper than home, it feels like you're constantly getting a bargain. There are so many amazing islands close by – everything is so accessible. The team at the house were also great at helping us organise where we wanted to go, how we'd get there, etc. With them being local it really helped as they had the best knowledge. One weekend we went to Boracay which was the best place I've ever been. It didn't feel real – it was stunning!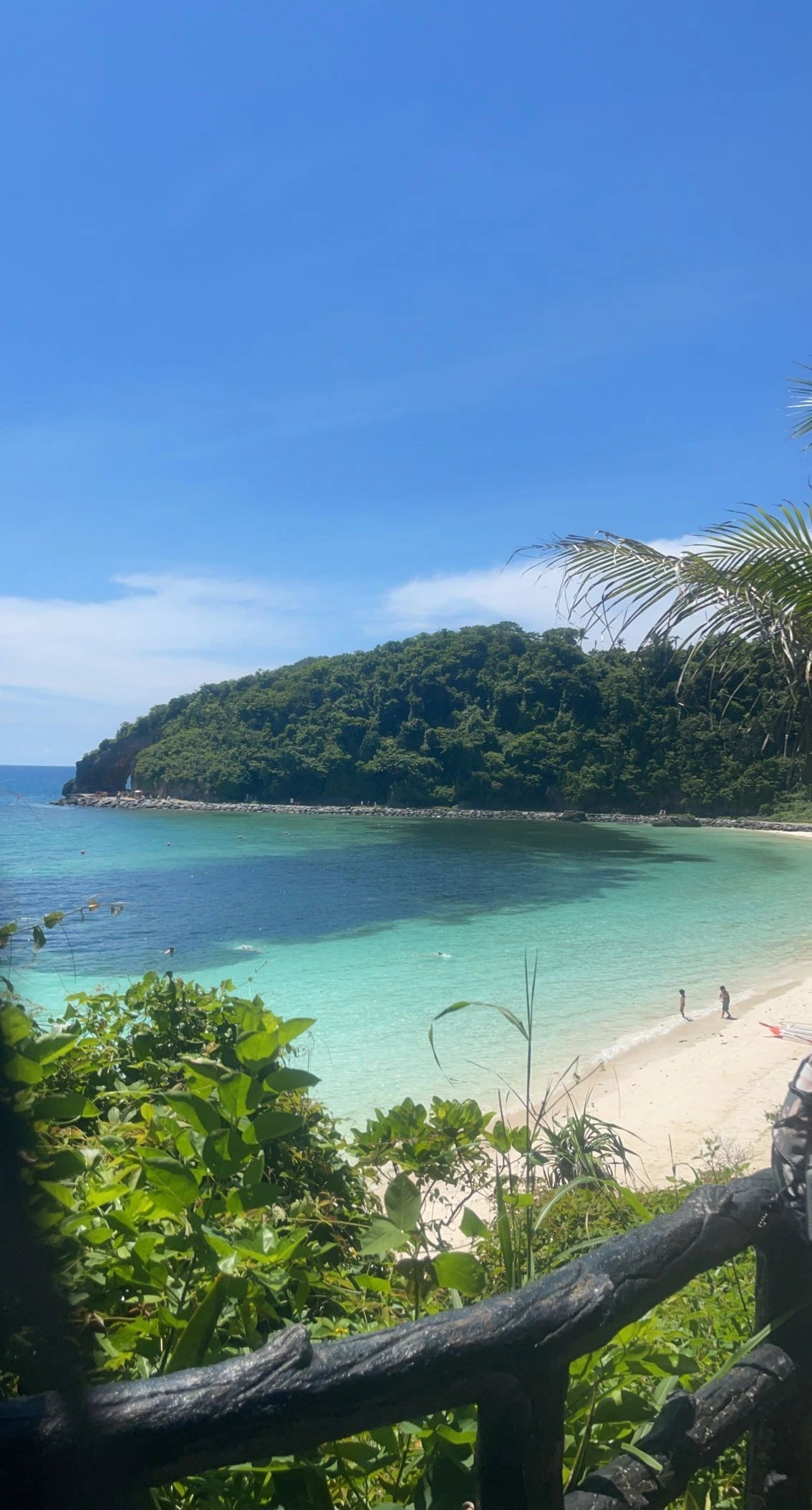 'The Best Experience'
My time in the Philippines has made me think about the type of nurse I want to be and has made me want to listen to patients' stories more. I want to treat all my patients as though it could be a close family member. It has opened my eyes and I am so grateful for this experience. The Philippines was the best experience I've ever had in my entire life. It was the perfect balance of hospital placement and getting to explore some of this amazing country. I'm already planning on going back next year.

<![endif]-->