Click here to edit using the old editor
BSc (Hons) - Children's Nursing
You're passionate, caring and want to make a difference in the lives of children. Our degree is designed to give you the professional and academic qualifications you need to register with the Nursing and Midwifery Council and practice as a children's nurse.

This degree will enable you to hit the ground running as a children's nurse working in a variety of settings including A&E, neonates and specialist children's hospitals.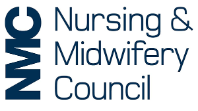 Course Overview
You'll divide your time equally between academic study and practice-based placements. You will be working with highly experienced professionals to support children, families and carers, and develop your skills and confidence. Placements are available across the sector including inpatient, community, private and voluntary sectors. Additionally, there is an opportunity for you to arrange an enrichment placement that could involve national or international work.

Our academic staff have extensive professional expertise and will develop your specialist knowledge and understanding of children's nursing practice. You will develop your independent thinking and problem-solving skills. Your learning will include the use of clinical labs, mock hospital wards, guest speakers, workshops and simulation. All of which will be supported by a wide variety of online learning opportunities, including our innovative virtual learning environment.
On this course you will...
Be prepared for a dynamic career, working with children, young people and their families.
Make use of first-class simulation facilities, allowing you to experience challenging cases and build your confidence in a safe environment.
Complete placements in a wide variety of settings of both inner city and rural environments.
Be taught by an experienced team of supportive practitioners with clinical experience in a wide range of settings.
Achieve an NMC professional qualification and have a clear career trajectory when you graduate.
International student? More info
Location

Carlisle - Fusehill Street Campus

The Fusehill Street campus has been the setting of life-saving treatments since World War I. Now, it's home to world changers, life-savers, crime fighters, and entrepreneurs with access to high-quality facilities and innovative thinking.

Find out more

Location

Lancaster Campus

Lancaster is the Red Rose heartland, a student haven full of history and culture. With iconic stone architecture, parkland, and a caring community, this is the place to get involved. The campus houses top-quality facilities tailored to the needs of life-savers, world changers, and future leaders.

Find out more
Carousel skipped
Find out more about studying with us
Stay focused. Go far.
We've got you.
You don't have to go further to go far.
It only takes a few hours to change your life.