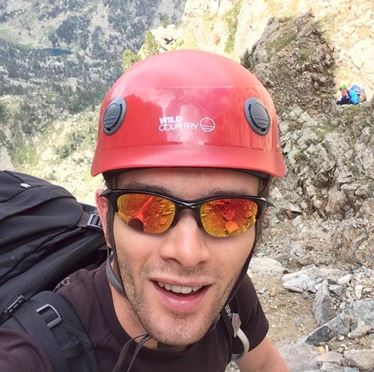 Andy Eccles
BA (Hons) Outdoor Leadership
After leaving the Army, I knew I had to make plans in order to get on with a career. I also was keen to continue a challenging and fulfilling career away from the military and I very much saw getting a degree as a way to initiate that.
Life at Cumbria
Having some interest in the outdoors drew me to this course, and so I made the first steps to finding out more about the course modules. I really liked the professional feel of the programme and the lecturers.
The three years I spent at the University of Cumbria were great! During the course I was able to find paid opportunities in international youth expedition leadership and led expeditions to Cambodia and Borneo. I began to understand how the early experiences of the young people I was looking after, impacted their approach to risk and their levels of resilience.
In developing group and risk management skills during these expeditions, I soon found I had established a group of businesses that employed me on a freelance basis. I continued my interest in using outdoor experiential learning to challenge these approaches to risk. Facilitating positive outcomes to situations that young people perceived to be risky, provided good opportunities for learning. I enjoyed this so much that I qualified as a Primary School teacher in order to develop my skills in delivering good quality learning encounters.
What did I do after graduation?
I have since worked with children in crisis care settings, using outdoor experiences to meet the needs of their care plans and to understand the opportunities they have to improve their own situation. This is a very challenging role with rare obvious success. However the long-term impact of this makes it worthwhile. I continue similar work today with armed forces veterans.
Professionally, I continue to facilitate training and outdoor experiences in the retail business and work on a Freelance Basis as an Outdoor Tutor. Personally I enjoy the outdoors at a level that I could not have dreamed of before completing the program in Ambleside.
On social media and in groups of friends I often see people asking, "why do you need to do a degree in Outdoor Leadership? Outdoor Education centres just look for leadership awards and you do not get paid more for having a degree". I think the answer is you don't need a degree. But in proactively engaging with this degree program I learned about; reflective and evidence based practice, experiential learning and research skills. In addition, the immersive nature of the course meant I had time to greatly improve my technical skills in the outdoor environment. When injury caused me to temporarily stop my work as an outdoor tutor, these core skills provided me with the flexibility to make a side step into Outdoor Retail Management and business.
Visit our Outdoor programmes in the Institute of Science and Environment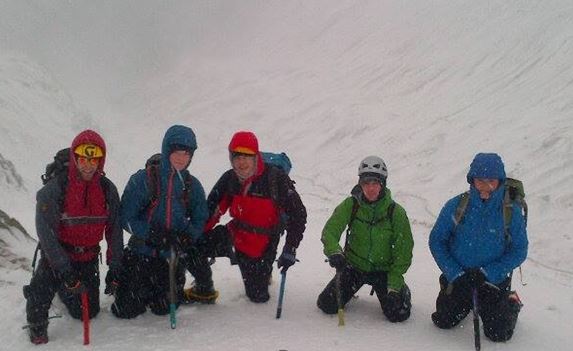 Andy hiking with a group of friends.

<![endif]-->