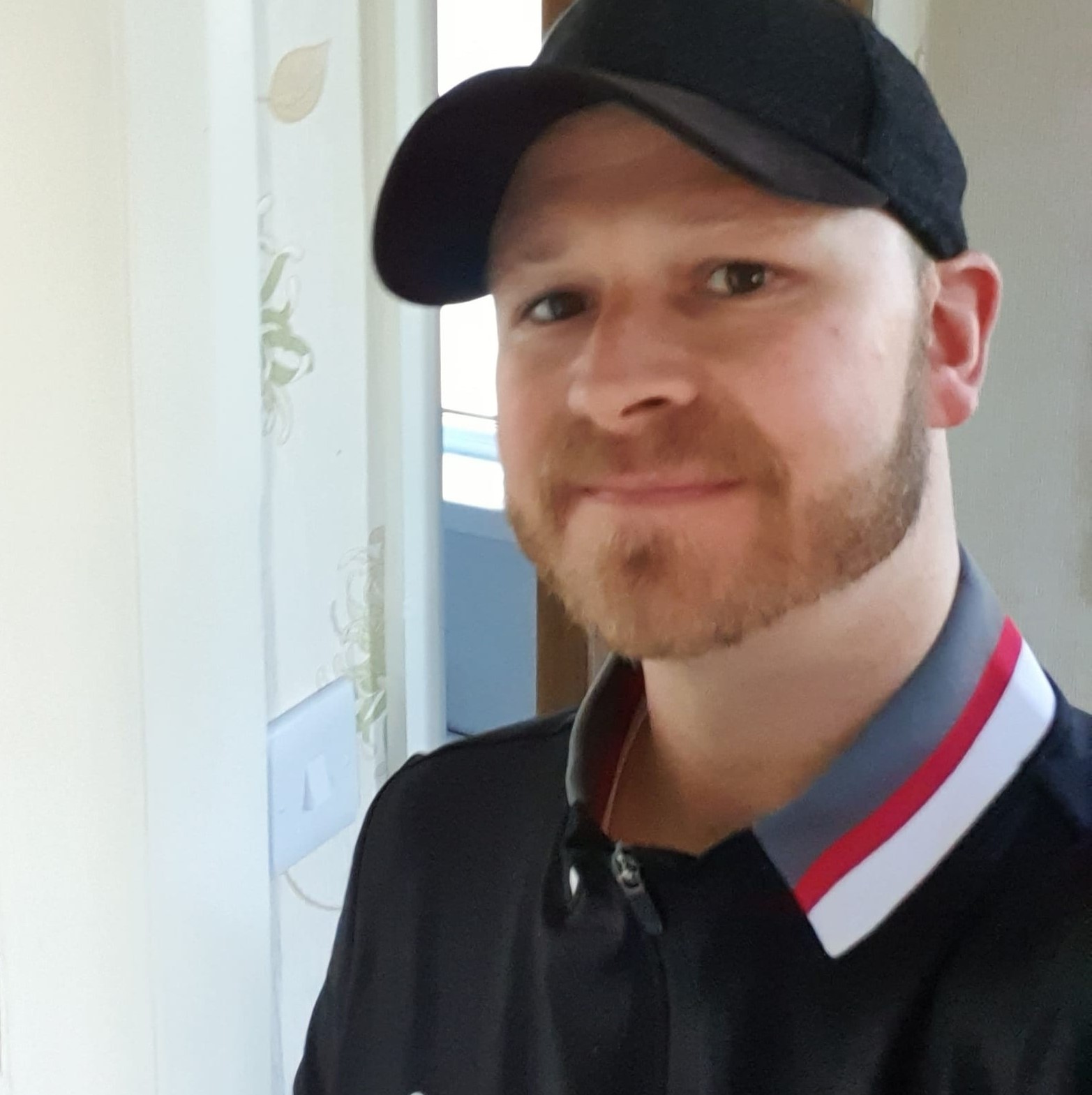 Ben Hargreaves
BSc (Hons) Sport Rehabilitation
Ben spent nearly 15 years out of education before deciding he wanted a change in his career. He used our 4-year Integrated Foundation Year route into Sports Rehabilitation to get back into education. Ben is now on his way to a new career completing our MSc Physiotherapy course. Read our interview with Ben below to find out how he took a step towards a new career.
Tell us about yourself and why you decided to think about higher education study?
I hadn't been in education since leaving college at 19 with a HND in Sports Science (Almost 15 years ago!). During this time, I had been raising a family and working in Internet Marketing. My partner at the time was enrolled in University and encouraged me to look into the possibility of doing something I would enjoy, as I was actively looking for a career change but had not considered University. I've always had a keen interest in sport and injuries and having looked at University saw the Sports Rehabilitation degree which ticked all the boxes for me in terms of interests and an exciting new career.
Why did you choose to study the Sports Rehabilitation Integrated Foundation Year at University of Cumbria?
I decided to apply to the University of Cumbria from advice given by friends and family who had attended the University and with it being in such a close proximity to my home it allowed me to combine my academic life with my home life. I choose a BSc Sports Rehabilitation IFY due to my interest in both sports and injuries but having not been in education for a long time, I opted for the integrated foundation degree in the hope to have a platform to build on and prepare me for university life.
What was the most difficult thing you've overcome in your education journey so far?
I would probably say the most difficult thing to overcome has been the belief in myself that I could achieve a degree. I had never considered myself to be very academic whilst at school and college and returning to education hadn't been something that had crossed my mind. It wasn't until it was recommended to me that I began to seriously think university was a possibility. Once I started the degree, I began to enjoy all the aspects involved from lectures to practical sessions and utilising feedback from assessments. It allowed me to progress and make adjustments to the areas of my development that needed improvement.
What was the breakthrough moment for you when things began to fall in to place or become easier?
After my foundation year and when I entered year 1 of the Sport Rehabilitation degree programme. Constant feedback from assessments was extremely useful in highlighting what was good and where improvement could be made. This gave me an insight for each assessment to try and focus on areas requiring improvement. The support from lecturers was second to none, they were always helpful and made time to answer any questions and help point me in the right direction.
For anyone thinking of coming to the University of Cumbria, I couldn't recommend the university any more highly. If you're thinking of returning to education and you're unsure then a foundation degree is certainly something to consider to gain all those vital skills needed for higher education study.
What are your top tips for anyone else thinking of going to university to do a foundation year course?
Try and use the foundation year as a base to build on, I guess that's why it's called a foundation year! It gives you all the skills that will be required such as referencing, introduction to journals and writing skills. So definitely try to gain all you can from it, as when you progress and these elements are taught, it's more of a refresher to make sure you do them the right way. I would also say if you've been out of education for a long period of time then consider a foundation to get you back into the routine of education.
How have you found studying at University of Cumbria?
The most enjoyable part of university has been the blend of learning through both practical and theatrical elements. Being able to practice hands-on the things discussed during lectures makes it easier to learn, comprehend and develop skills.
Additionally, I liked the dynamic of being part of a group who were all striving for the same end goal. There were so many different characters, backgrounds and experience but it felt like everyone was there for each other and this definitely played a big role in progressing through the degree. The support provided by the staff was outstanding and the campus is easy to navigate to find where you should be and well equipped with everything required for the degree.
What has been the result of your studies?
I finished my degree and graduated with a First Class. I was also awarded The Institute of Health's Most Inspiring Student. This was a far cry from anything I could have imagined and not something I ever thought achievable upon leaving school. Studying has converted me to have a different way of thinking and I have embraced education. So much so that I have continued my studies with the university, and I am now undertaking a master's degree in Physiotherapy.

<![endif]-->