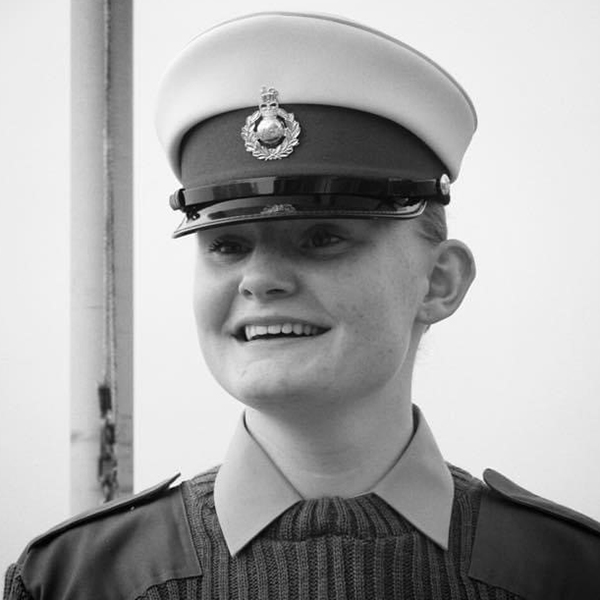 Jane Day
BSc (Hons) Sport Rehabilitation
Jane left the military and chose to study Sports Rehabilitation after being personally helped by a sports rehabilitation specialist. She wanted to help people who had the same barriers to cross that she did. Find out more about Janes transition from the military to university life below.
What brought you to think about going to university?
I joined the military at age 19, sadly leaving due to a medical condition that prevented a further career in the military. I have always been physically active and joining the military was always an ambition of mine and what drove me to progress in my sporting abilities. In the last few months of my time in the military, I was admitted into a rehab facility accommodating injured servicemen and women. My time there was invaluable as I was introduced to the wonders of what a Sports Rehab Specialist could offer to help in recovery. The condition I have leaves me in chronic pain but working closely with the Rehab Specialists taught me how to overcome barriers in everyday life and how to work through the pain and to live normally.
After getting told I didn't have a future in the military I made a promise to myself I would become a Sports Rehab Specialist because without those professionals helping me I wouldn't be who I am today.
Why did you choose the option of university when leaving the military instead of going directly into work?
I knew what I wanted to become after leaving the military, I had experienced enough to know I was committed enough to really dedicate my time to a university course. I felt the only way to pursue my ambitions was to learn from Sports Rehab Specialists themselves.
Why did you choose Cumbria?
I chose the University of Cumbria purely on the open day I attended, I had been to a lot of open days but not one showed passion and pure enthusiasm as much as my head lecture did that day.
I never had any issues attending university throughout Covid as precautions were always taken to keep us all safe.
What was the most difficult thing you've overcome in your education journey so far?
The most difficult thing I feel I have overcome is probably self-doubt in myself to achieve the high standards set. Having taken several years out of education I was worried about getting back into the rhythm of education. I overcame this by asking more questions to the tutors and buying books that were recommended and would allow me to understand aspects of the course modules better.
What was the breakthrough moment for you when things began to fall in to place?
The breakthrough moment was when I realised everyone on my course were in the same boat and no one tried to outshine anyone making it easier for the class to bond. I expressed to my course leaders that I am dyslexic and since then I have been given nothing but support to accommodate my learning needs.
How have you found studying at the University of Cumbria?
It is a friendly and safe place to be. I have enjoyed every aspect of the course so far, never a dull topic as it is so vast in what can be learnt. The course is very interesting and the endless possibilities of what can be explored in the world of sport and what the human body can handle are never-ending. Studying at the University of Cumbria has changed my views on what I can become and achieve, that nothing is too hard if you just work at it.

<![endif]-->