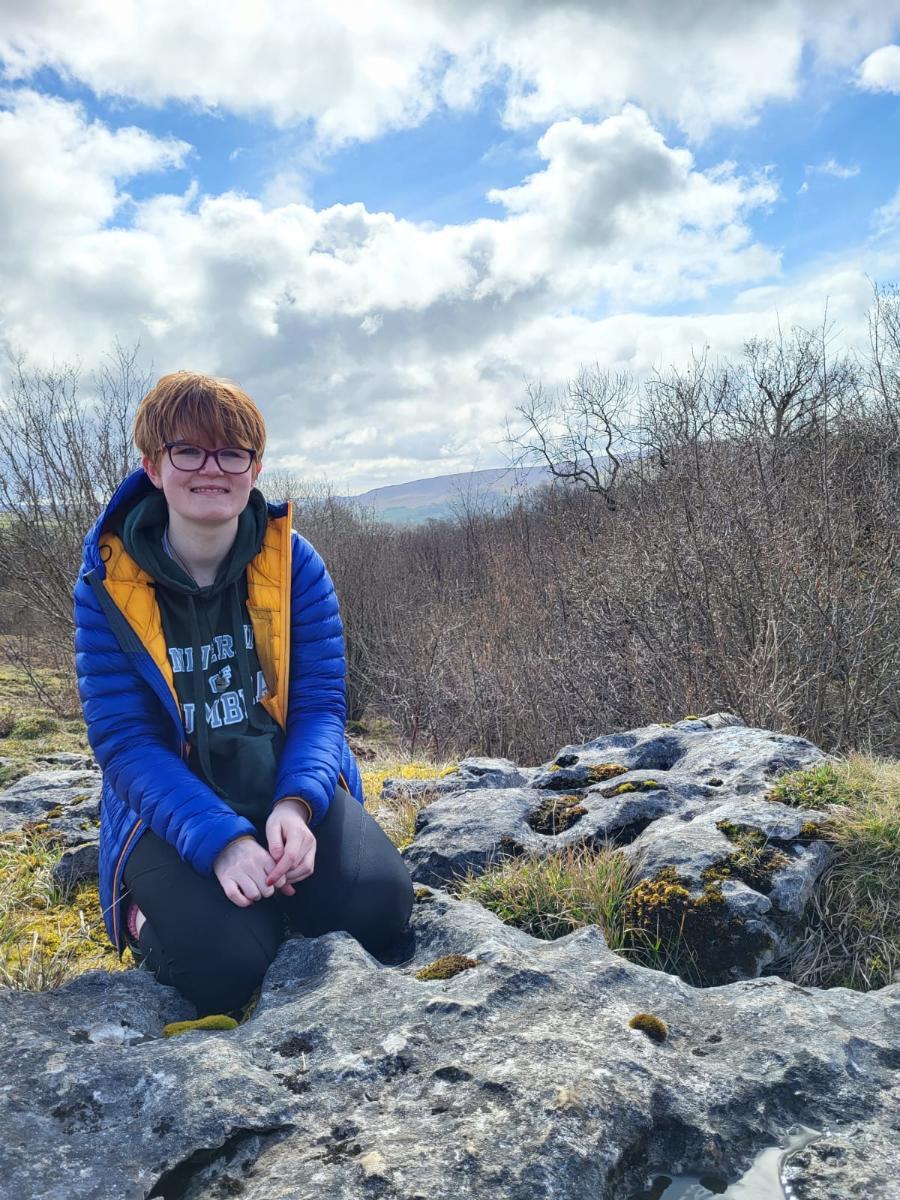 Bethany Woollacott
BSc (Hons) Geography
Bethany tells us how a passion for Geography brought her to studying in the beautiful Lake District.
What brought you to the University of Cumbria?
I was looking for an environment where I wouldn't feel lost, and I'd be able to make the most of every opportunity, so after spending a lot of time looking online, I booked on to an open day to come and have a look around.
When I arrived, I felt really welcome and as though I'd arrived at home. Studying geography in the Lake District is a real privilege, and I love it!
From the off, there was a clear strong sense of community. The lecturers were clearly passionate and gave a great talk that cemented for me that this was the place for me.
Why did you choose to pursue Geography at University of Cumbria?
I've always had a passion for the planet, inspired by people like David Attenborough, so when I started doing Geography at secondary school, I loved it! I carried it on through sixth form and I knew from the start this was the field I wanted to go into.
Once it came to choosing a university, I looked at the modules and saw that there was a great split between human, physical and environmental geography, which was great. Theres also a lot of field work, I get to spend at least one day a week, learning how it should be done, outside!
What's been the most difficult obstacle you've overcome in your education journey so far?
I've struggled with anxiety around my education. As a result of the pandemic, my A-Levels were the first official exams I ever sat, so I was really nervous. I was so desperate to get in to university, so I had to just push on, and do my very best.
What was the breakthrough moment for you?
A-Level results day. I had an email from the University telling me I had a place, and that just took all my worries away, I was in!
I'd got my first choice, and everything was on the right track!
How have you found studying at the University of Cumbria?
I've really enjoyed it. It's challenging, but so rewarding. I'm always outside, and busy. Walking in the fells, doing things I never expected like caving and ghyll scrambling, I've had so many great opportunities! Our lecturers are really supportive, so that makes things easier.
What skills are you learning that have helped you on your academic journey?
Learning to write academically is quite a bit harder than you expect, but you get used to doing it and it comes much easier!
I'm also learning some really good, hands-on field work skills, like sampling. All these things are preparing me for a career beyond my studies.
I'm also learning life skills, how to cook, clean etc.
How is life beyond your studies?
Ambleside campus is full of like minded people, which creates a really strong sense of community. Everyone is really friendly, and you get to recognise faces, which makes everything feel really familiar and homely.
There are loads of events and societies, I'm a part of the paddling society, which is great fun.
It's amazing to be in a place with so many things to do, one day you can be out climbing the fells, the next you could be kayaking the lakes. If you like to be outdoors, there's literally no better place in the world.
Top tips for people studying Geography at University of Cumbria?
Push yourself, things will feel hard, but that's how you get better and make the most of your time! There are so many amazing opportunities, take them all! As tempting as it can be, don't try and hide – everyone is in the same boat, and the first few weeks are the best time to make friends.
As silly as it sounds, the number 1 tip is bring decent walking boots and spare rain coats! There was one day when we were out in the field, and it was sideways raining… I think it took me several days to dry out properly!!
Most of all, embrace the opportunities and enjoy every minute!
If Bethany's story has inspired you, check out our Geography course and apply now.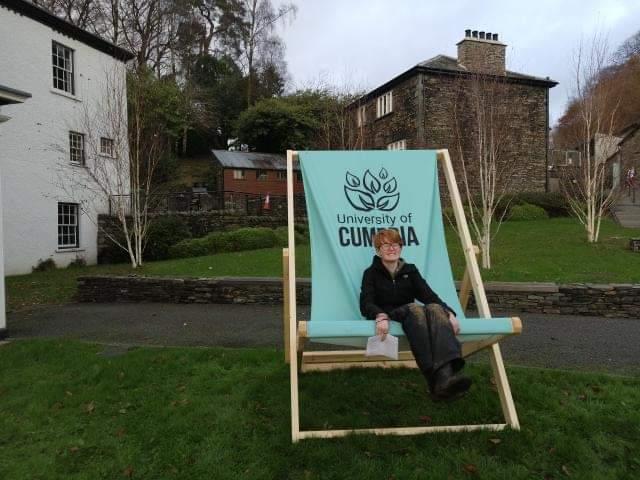 <![endif]-->