Click here to edit using the old editor
BSc (Hons) - Geography
Do you have a fascination for the complex web of physical, biological and human interactions that shape our plane? Live your geography degree, using the iconic Lake District as your personal laboratory.

Our course encompasses human, physical and environmental geography, and explores many of the key grand challenges that face both humanity and the planet in the 21st century. These include climate change, inequality and difference, and valuing the ecosystem services we derive from the Earth system.
Apply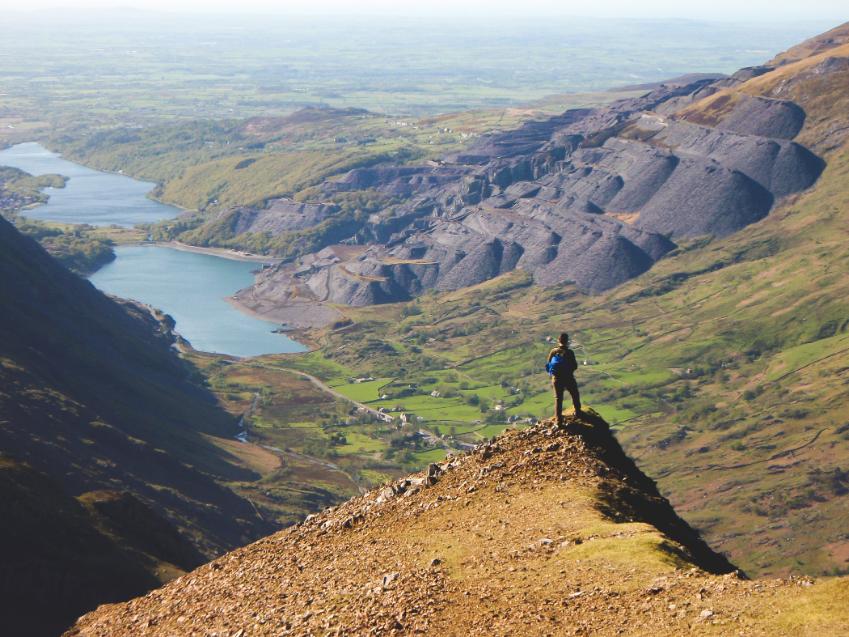 Course Overview
Geographers explore the global challenges that face both humanity and the planet in the 21st century. Based at our Ambleside campus in the heart of the Lake District, on this geography course you will embrace the mix of natural and social science and humanities that create the diversity and exuberance we call geography. We will explore the differences and dynamics between culture, political systems, economies and landscapes; but you will also evaluate these as contested spaces that can be viewed through multiple lenses.

Our location allows us to embed high-quality fields, laboratory, geo-spacial and archive work into your degree. Residential field-courses at every level take you beyond the Lake District and UK, placing your learning in a global context. You will become an effective practitioner with a unique intellectual curiosity and the ability to observe and critically reflect on the world around you.
On this course you will...
Study geography at the University of Cumbria in the Lake District, the UK's only university campus in a UNESCO World Heritage Site – unbeatable natural surroundings that enable you to live your geography degree.
Be taught by experienced lecturers who conduct international research that informs your studies and future career
Have access to up-to-date technology used in the modern workplace, including advanced Geographical Information Systems and remote sensing.
Learn to solve large global challenges and local issues like small-scale flood management, boosting your problem-solving skills.
Develop technical, analytical, and interpretative skills through your studies to boost your employability.
What our students say
I love the course offered up here, there's a great mix of modules covering a very broad range of topics. Plus, it's a very cool location to get the chance to study in!

Oliver Fox, Geography

Oliver, from West Sussex, is currently in his second year.

Upon visiting the Lake District campus located in Ambleside, I knew it was the place for me! The course offers a unique hands-on learning experience where students can gain valuable employable skills through fieldwork which often takes place right on your doorstep.

Sarah Hilton, Geography

The first in her family to go to university, Sarah graduated with a first class degree.
Location

Ambleside Campus

Nestled in the Lake District National Park, a UNESCO World Heritage site, the Ambleside campus is the perfect place for world-savers, animal lovers, and adventurers. There is never a dull moment when surrounded by such natural beauty and opportunity.

Find out more
Carousel skipped
Find out more about studying with us
Attend an Open Day
at Cumbria
An Open Day is your opportunity to explore one of 5 campuses, meet your lecturers, and find out how the University of Cumbria could become your new home.
Take the next step towards achieving your dreams.