Class of 2021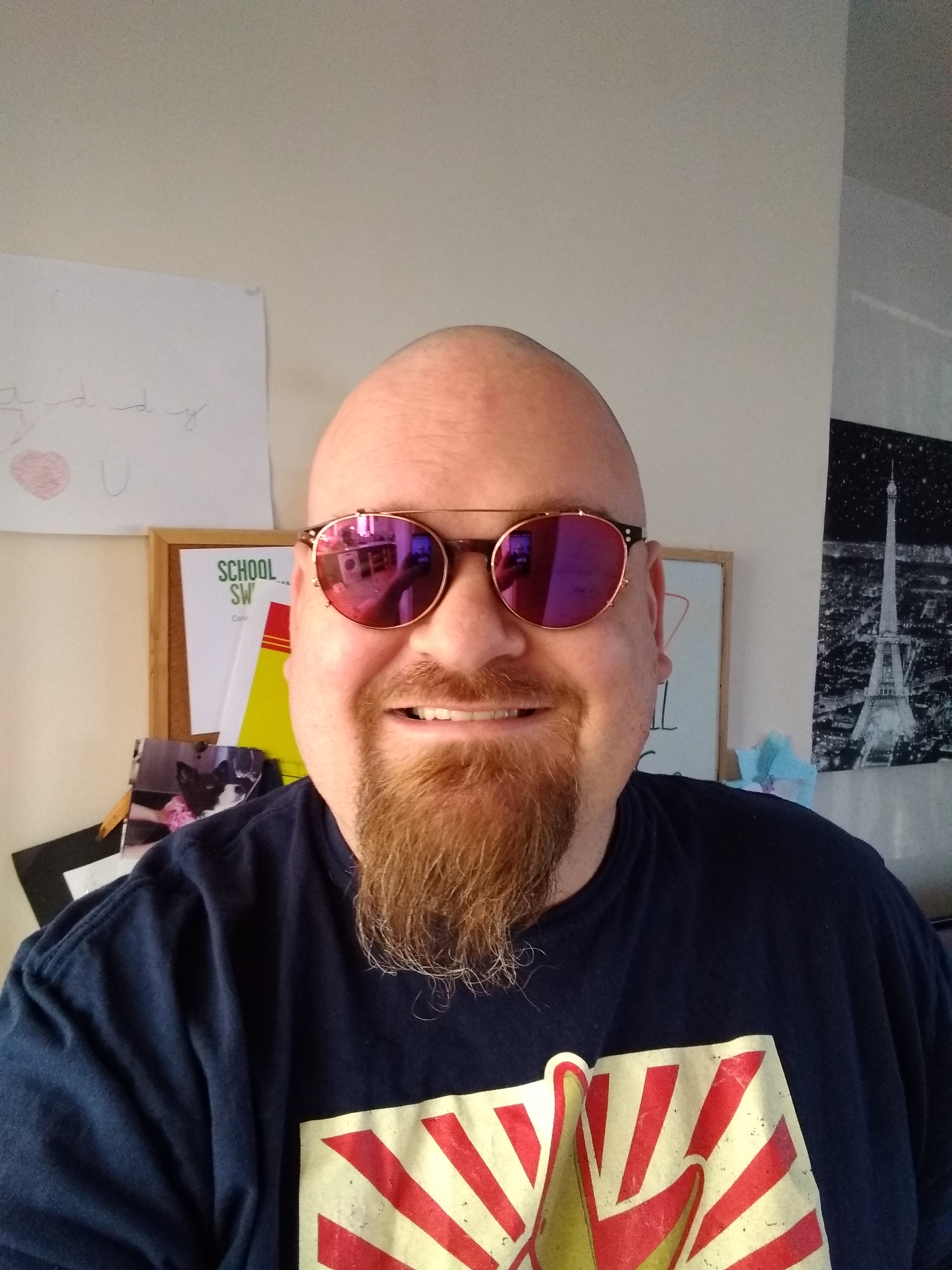 Scott Fisher
- Doing My Teaching Degree as a Mature Student
BA (Hons) Primary Education with QTS
"When the opportunity presented itself, I took it and returned to college in my 30s. And yes, as a single parent and carer, I have had times when I struggled, but I have always reached out for help and the University has always been there to give it."
1. Why did you choose to go into teaching?
I wanted to work with children ever since my own were born but had never had an opportunity to do so earlier in my life. Eventually, I had an opportunity and took it. I went back to college in my 30s to do a Level 3 Childcare course which allowed me to have some really amazing experiences supporting young children. I enjoyed it so much that it convinced me to pursue things further and apply for a teaching degree.
2. Why did you choose an on-campus degree above the other routes into teacher training?
Studying on campus gave me a wonderful blend of placement experience with children and mixing with other trainee teachers in the same situation as me. Plus, there were plenty of opportunities to experience the university lifestyle that were just as exciting and fulfilling at my age as for my friends who had just finished their A Levels.
3. As a mature student, how did you manage to balance study and family?
I am a single parent with young children and I also have caring responsibilities for an older relative. The juggling of everything has been incredibly hard but it was always going to be. The University has been amazingly helpful, not just regarding study-related issues such as being flexible if I needed to request extensions to deadlines, but also supporting me with my other responsibilities, for example, I have access to support groups for mature students and adult carers, I have been signposted to financial support for single parents, and I have been able to access fantastic mental health support when times were really difficult.
4. What was your biggest worry when you were making the decision to come to uni?
My main concern was with myself. Would I cope with everything? Should I even be attempting this course? Was I capable? And yes, I have had times at various stages of the course where my confidence has been low and I have struggled – but I have always reached out for help and it has always been there, whether that is through my peer group and friends, or my tutors, or the University's mental health support.
5. Why did you choose the University of Cumbria?
The fact that it is my local university was attractive, however, I was only sold on applying here after learning about its strong results with training new teachers. The final push I needed to apply was from the great impression I received when I looked around on an open day - the people I spoke to gave such a good account of the university, they really convinced me it was right for me.
I give massive credit to my Personal Tutor and University Partnership Tutor (who organises my placements) for the fact that I completed the course and was awarded QTS. Without their support, I would certainly have dropped out.
6. What did you love the most about your course?
The excellent support, especially from my Personal Tutor. All the tutors are knowledgeable about their subjects, continuous learners themselves, and are able to transmit their enthusiasm and dedication for teaching. The placement opportunities are also fantastic, such a wide range of schools from busy, urban ones where there are chances to work with children from many cultures to smaller rural schools where you can practice teaching across different age groups.
7. How was your placement different during the pandemic?
Lockdown cut short one of my placements by about a week but, fortunately, no more than that.
8. How did lockdown affect your placement and lectures?
Lectures during my final year were exclusively online. Due to my circumstances (looking after my own children at home), I was not able to access the majority of lectures 'live' and had to catch up when I could. This was easy to do as my tutors had all worked so hard to adapt the modules to an online format which was generally engaging, varied and effective. My only issue was missing out on interaction with my peers, which was compounded when it came to placement as I am Clinically Extremely Vulnerable. This meant I could not attend a placement and instead engaged with the university's CPD program from home. The isolation was incredibly hard and still affects me now, having eroded all my confidence. I give massive credit to my Personal Tutor and University Partnership Tutor (who organises my placements) for the fact that I completed the course and was awarded QTS. Without their support, I would certainly have dropped out.
9. What are the 3 things you wish you knew before you started your placements in a school?
1. Just how much support is available – whatever the problem, the University has something that can help, even if it's just a supportive, sympathetic ear!
2. How vital your peers become – they are the people who understand exactly what you are going through because they are right there dealing with it too!
3. What fun it all is – from the groups and societies you can join to the friends and memories you can make, to the enjoyment of studying and practising something you feel passionate about.
10. What top tips would you give to other mature students looking to do the same course as you?
1. Reach out for help. We all need it at some point but can often think nobody is there or nothing will help. That's not true though – speak up and you will be amazed how many people will care.
2. The flip side to my first tip is: be a part of your own uni community. Join in with whatever you can, be there for others, support them if you can. Even if it's as simple as showing others it's normal to struggle sometimes and that it's ok to speak out – doing that might just give permission to someone to open up for the help they need.
3. Have fun! Enjoy all the opportunities you have, from the traditional uni life to the chance to study your specialist areas in real depth to the practical experiences connecting with children and making those little positive differences in their lives.
11. What are your plans after graduation?
Covid and the lockdowns really affected my confidence in my final year, so I am still looking for my first teaching position but will hopefully be doing some supply work come September.
Want to change career and become a teacher?
We've got you. Contact us today by calling 0808 178 7373 or emailing enquirycentre@cumbria.ac.uk.

You can also visit our Teacher Training page and explore our courses here:

<![endif]-->