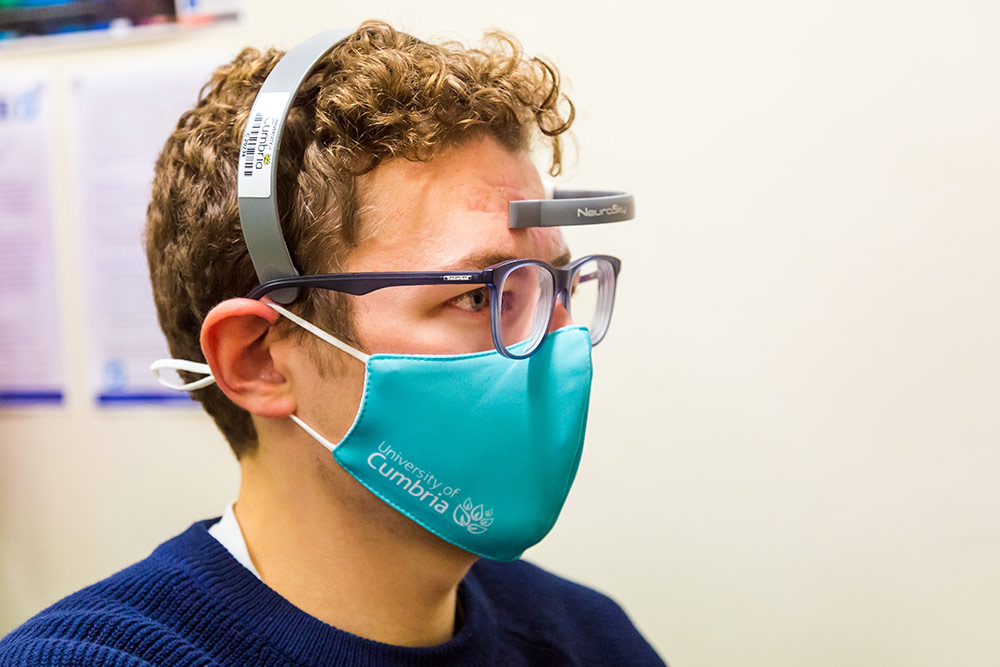 Are you considering studying psychology at University? If so, what a great choice. A degree in psychology is a fascinating and interesting choice, it can present many career opportunities, and leave you with an excellent range of graduate-level skills.
When making your application to University, one of your most important selling points will be the personal statement you write in support of your application. This can seem challenging and a bit of an intimidating task, so our UK Top 10 (Guardian 2021) Psychology team here at the University of Cumbria has put together a few useful tips for you to consider when you are writing it.
Prepare and plan
Rather than diving in and starting writing your personal statement straight away, bullet point and brainstorm a list of the items you wish to include. Try and write them in order of importance to really catch the eye of the reader with your passion and enthusiasm for psychology. It will take a few drafts to get your thoughts aligned and on paper. Make sure you leave yourself plenty of time for this task so don't leave it too close to the deadline. It's a great idea to get feedback from friends and family – especially if any of them have studied psychology or work in a related job!
Think about your motivations
Why do you want to study psychology and what has driven you to explore this subject? Is there a particular area you are interested in such as forensic, clinical, or educational, and what drew you to this area? Many of the students studying at Cumbria say they want to help people and give back to the community. Others have a passion for research and understanding why we behave the way we do. Share your motivation as part of your personal statement. Think about how you can evidence this commitment using examples including how you have been exploring psychology through volunteering and psychology-related news articles or blog posts you've read. It shows the department how passionate you are about psychology before you even start.

Think about your career goals
Think about what you would like to do after you've graduated – even though at this point it might feel a long time away. Are you hoping to pursue a particular career or future opportunity? This is a good opportunity to demonstrate that you have researched the profession and you understand what this degree can lead to. All of our undergraduate psychology programmes are accredited by the British Psychological Society and they have some great career pages on their website (click here). Have a read and add some details to your personal statement.
Think about the current skills and experience you have
Whilst you might not currently have any work experience in the area, there are lots of ways in which you will have gained relevant skills and experience. For example, if you have ever had any mentoring experience, worked as part of a team, led on a project, taken part in extracurricular activities (e.g. Duke of Edinburgh or after school clubs), and volunteering experience – this can also include reference to hobbies and other activities you enjoy.
Psychology is a good choice of course for people with a range of different experiences, so if you are applying to study psychology having worked in either a related or un-related job, consider what skills and experience you've developed that would be relevant. For example, many job roles require skills such as time management, teamwork, organisation, and problem-solving. So make sure to add these into your personal statement.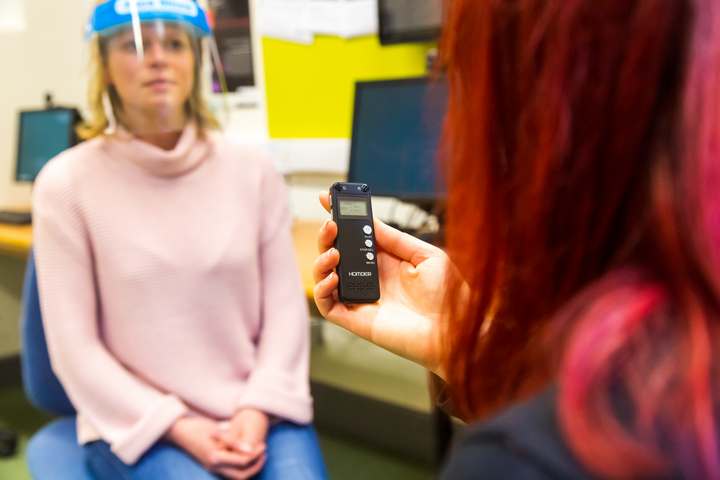 Make sure you include YOU!
Avoid making your personal statement sound like a list of things you have done or achieved. The department wants to hear about you – your interests, your drive, your passion, and your values. The Psychology learning community here at the University of Cumbria is made up of students on our programmes (BSc, MSc, and Ph.D.) and the staff team, they create lots of opportunities for you to get involved and feel part of the team so they want to get to know you right from the start.
ARE YOU INTERESTED IN STUDYING PSYCHOLOGY AT THE UNIVERSITY OF CUMBRIA?
We offer BSc Psychology and BSc Applied Psychology courses with optional integrated foundation years and a range of MSc Psychology courses you can see here. Here at the University of Cumbria, we will help you develop the knowledge and skills you need for a successful career in Psychology. It's time for you to make a difference, visit our course page today for more information on the course, call 0845 606 1144, or email enquirycentre@cumbria.ac.uk to speak to an expert and get support with your application.
Want to find out more?
You are ready to take that next step. Ready to make that life-changing decision and work towards your career goals. By downloading our prospectus you will have the world at your fingertips.

You can browse our 100+ unique course options and have access to finance and support information to get you started. Discover all of the courses available to you from Arts to Zoology – we're excited to see what you choose.