Click here to edit using the old editor
BSc (Hons) - Psychology
1st in the UK for student satisfaction (Guardian University Guide 2023)
Are you fascinated by what makes people tick, the human mind and debating psychological ideas?

On this psychology degree, we'll guide you through a vast range of contexts and lifespans – from the biological basis of behaviour to questioning contemporary issues.

This degree programme is accredited by the British Psychological Society, and is designed to give you the knowledge and expertise that allows you to kickstart a successful career. What's more, our psychology courses are ranked 1st in the North West and 11th in the UK (Guardian University Guide 2023 Results). We're also 1st in the UK for students satisfied with course, teaching and feedback for psychology (Guardian University Guide 2023 Results).
Apply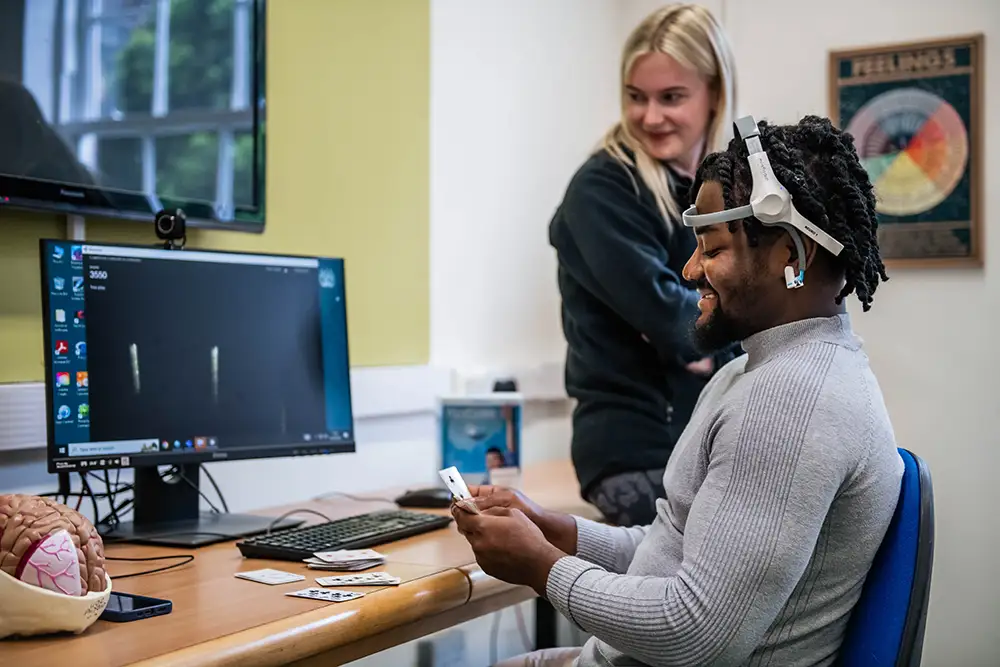 Course Overview
Half of your degree course will be practical, focusing on research techniques, qualitative, quantitative and mixed methods, data handling and analysis skills, laboratory reports and communication skills. You'll learn from tutors who are researchers and practitioners, through lectures and seminars. You'll be encouraged to engage in career-enhancing voluntary work, giving you hands-on experience.

You will be eligible to apply for Graduate Basis for Chartership (GBC) with the British Psychological Society (BPS). The skills, knowledge and understanding you gain from the course will help you access a range of rewarding professions within psychology. You will be in the ideal position to take the next steps towards a career in clinical, forensic or educational psychology, health education and promotion, counselling, social work, teaching, organisational behaviour, human resources, and prison or probation work.
On this course you will...
Study psychology at the University of Cumbria, exploring and applying psychological literature to current issues, contexts and experiences.
Be taught and given high-quality support and guidance by our lecturing team, who are active in research and practices.
Learn valuable transferrable skills in research, which are highly sought after by employers.
Have the opportunity to choose topics and areas that you want to learn more about to tailor your learning experience.
Be able to shape your psychology degree experience to your interests and career goals, allowing us to help you to reach your ideal future career.
What our students say
After attending the University of Cumbria open day I knew this was where I wanted to go. I liked the location, size and student diversity.

Lynda Kyle, Psychology

After owning her own business for thirteen years, Lynda changed her path and chose to re-enter full-time education. She is now succeeding as an undergraduate Psychology student at the University of Cumbria.

I feel part of the team, I feel I'm encouraged to be me, to share my thoughts and I feel I am really thriving in this environment.

Felicity Griggs, Psychology

Felicity chose to study Psychology as a mature student, find out how she found the experience and what her next steps are.

Studying Psychology is helping me to achieve my goal of becoming a Health Psychologist. Even though I still have a way to go, my passion for the profession is a great motivator, and I am enjoying being back in education with a clear aim.

Adam Muncaster, Psychology with Integrated Foundation Year

After struggling with his mental health upon leaving the military in 2016, Adam's University of Cumbria journey has seen him find his passion, grow in confidence and become a mental health advocate for others.
Experience Psychology at Cumbria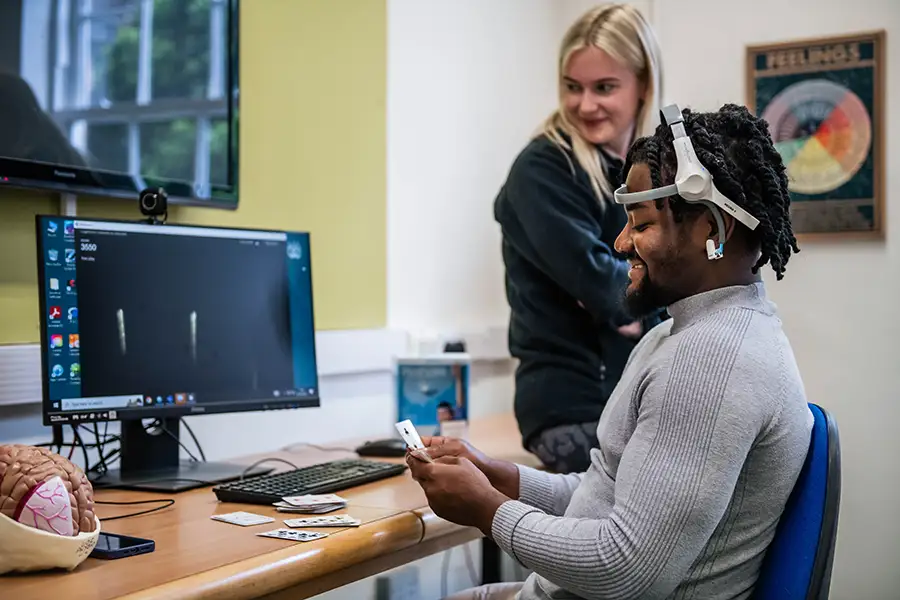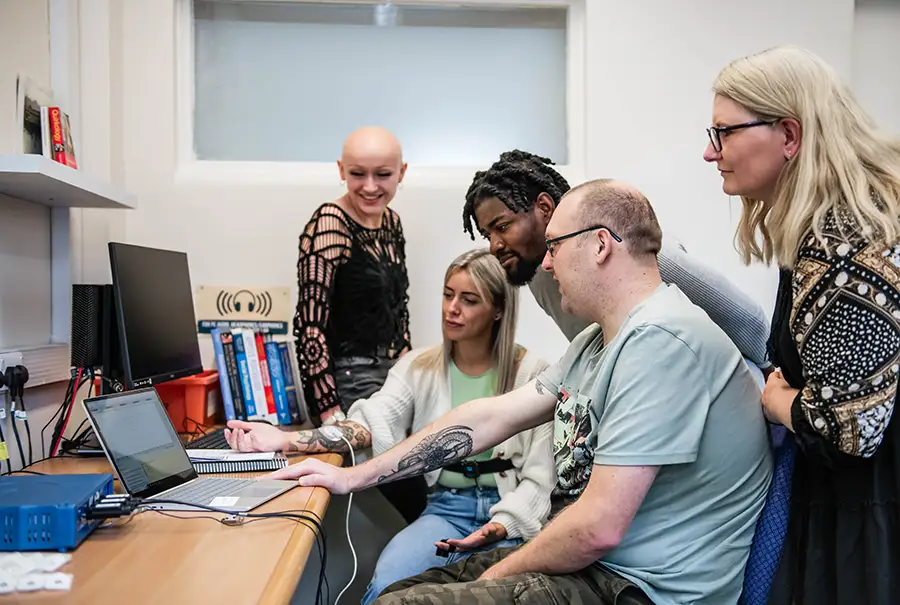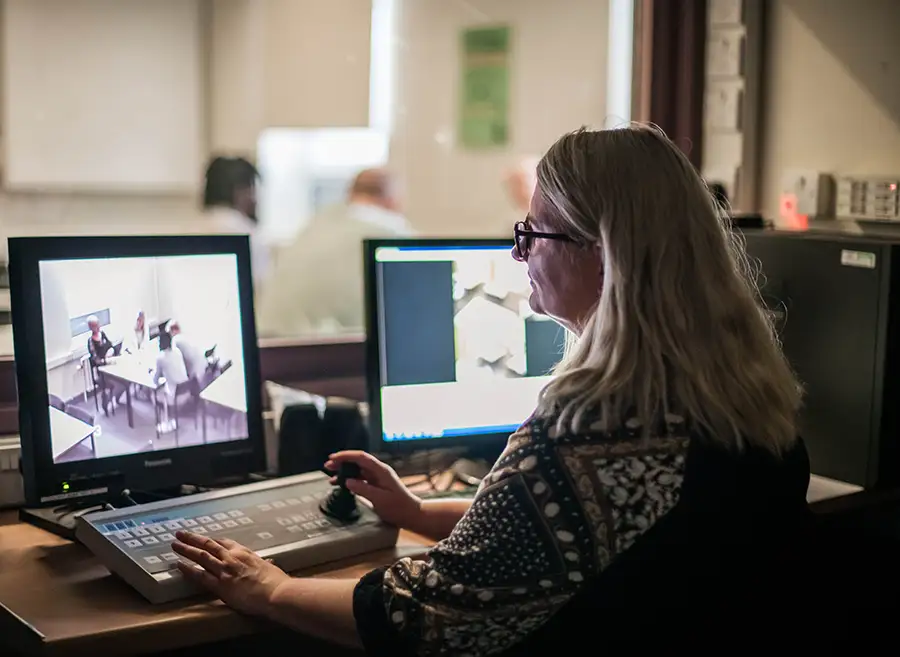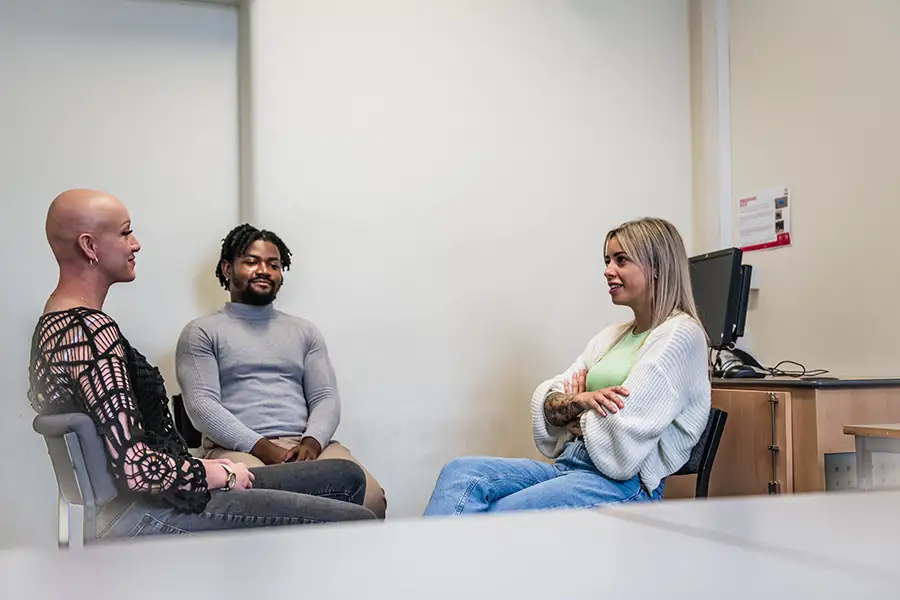 Location

Carlisle - Fusehill Street Campus

The Fusehill Street campus has been the setting of life-saving treatments since World War I. Now, it's home to world changers, life-savers, crime fighters, and entrepreneurs with access to high-quality facilities and innovative thinking.

Find out more
Carousel skipped
Find out more about studying with us
Attend an Open Day
at Cumbria
An Open Day is your opportunity to explore one of 5 campuses, meet your lecturers, and find out how the University of Cumbria could become your new home.
Take the next step towards achieving your dreams.