Vallum Gallery: Past Events 2019-2020
Creating a space to showcase creativity
Opened by globally acclaimed artist and former student Conrad Atkinson, Vallum Gallery is home to a number of in-house and external exhibitions each year. View our current list of events here.
Contact Us
If you would like to discuss hosting an exhibition in the Vallum Gallery, please contact Gallery Curator Laura Baxter.
2019 - 2020 Vallum Gallery Exhibitions Programme
Monday 7th October - Friday 25th October 2019
'Junko Mizuno - Solo Exhibition'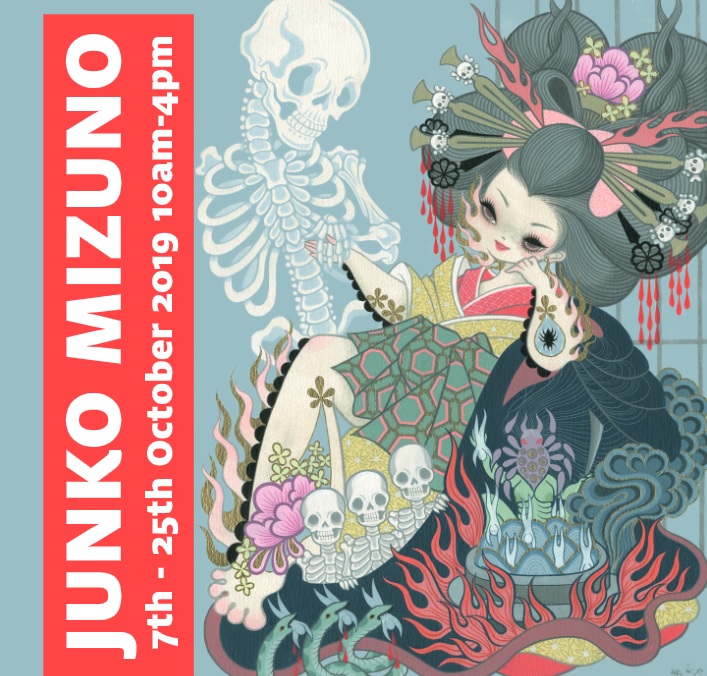 Junko Mizuno grew up in Tokyo, Japan but now lives in San Francisco, USA. She has achieved international success with many exhibitions, festivals and books featuring her work over her career to date.
Mizuno is the artist behind this year's Lakes International Comic Arts Festival poster. Her work is instantly recognisable for her unique visual iconography of powerful women portrayed in a manga style, often termed as 'Gothic kawaii' or 'kawaii noir,' although her work is ever-changing and influenced by many genres.
Her sources of inspiration include fetish art, folk art, religious art, psychedelic art, pin-up art, advertising, vintage toys, fashion, comics, food, nature, film, television, computer games… almost everything that features in her everyday life.
An artist talk accompanied the exhibition, taking place on Thursday 10th October and the event was covered by BBC. For more information on Junko's work, see her website https://www.mizuno-junko.com