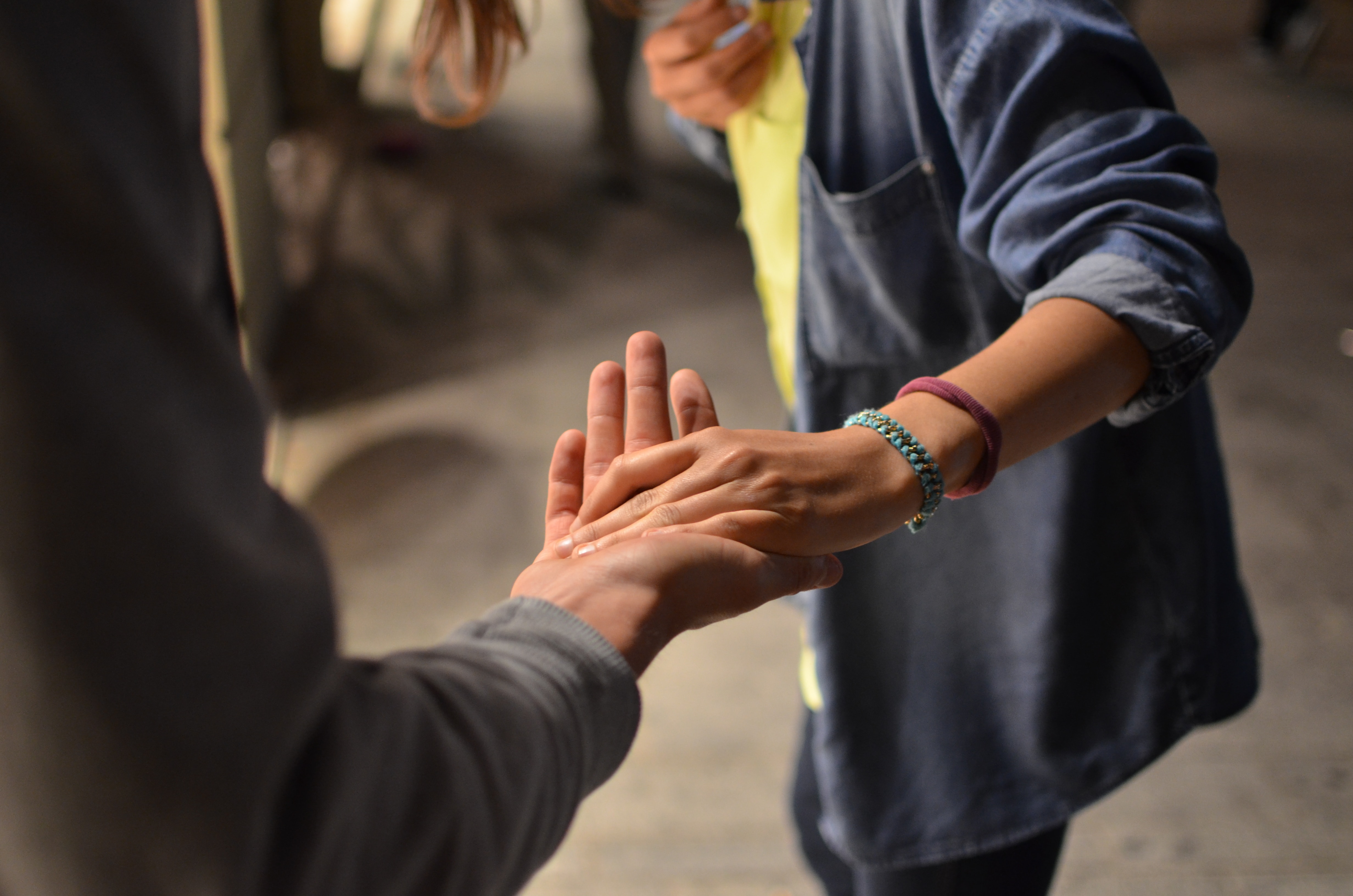 Here we highlight four areas you may not have considered before. We've got you.
Make a
d
ifference to
p
hysical
h
ealth
:
Physiotherapy
Physiotherapy is the physical treatment of a range of health conditions that can be conducted in various caregiving environments. Skills required by physiotherapists include analysing, diagnosing, and treating people.
At the university, our Physiotherapy and Occupational Health students are offered the opportunity to gain on-the-job experience working with real patients as part of their course. The 'About Being' project provides rehabilitation for stroke patients through dance and movement.
The sessions support people in re-discovering their autonomy with the aim of improving their physical and mental health and wellbeing. Recently this project was listed as a life saver health pioneer in national campaign and has been nominated for a Golden Apple education award.
Make a

d

ifference to

everyday l

i

ves
:
Occupational Therapy
Everyday tasks can become challenging or almost impossible for some people in their homes, social, or work lives due to a range of circumstances. Occupational Therapy equips teams and individuals to assess, analyse and put in place solutions to improve peoples' abilities and quality of life.
Annabel Youngson, Senior Lecturer in Occupational Therapy describes the rewarding role for the independence it offers people:
"Occupational therapists work with people of all ages to find ways that will enable them to continue to carry out the everyday personal and occupational tasks that help define their roles and allow them to live life the way they want."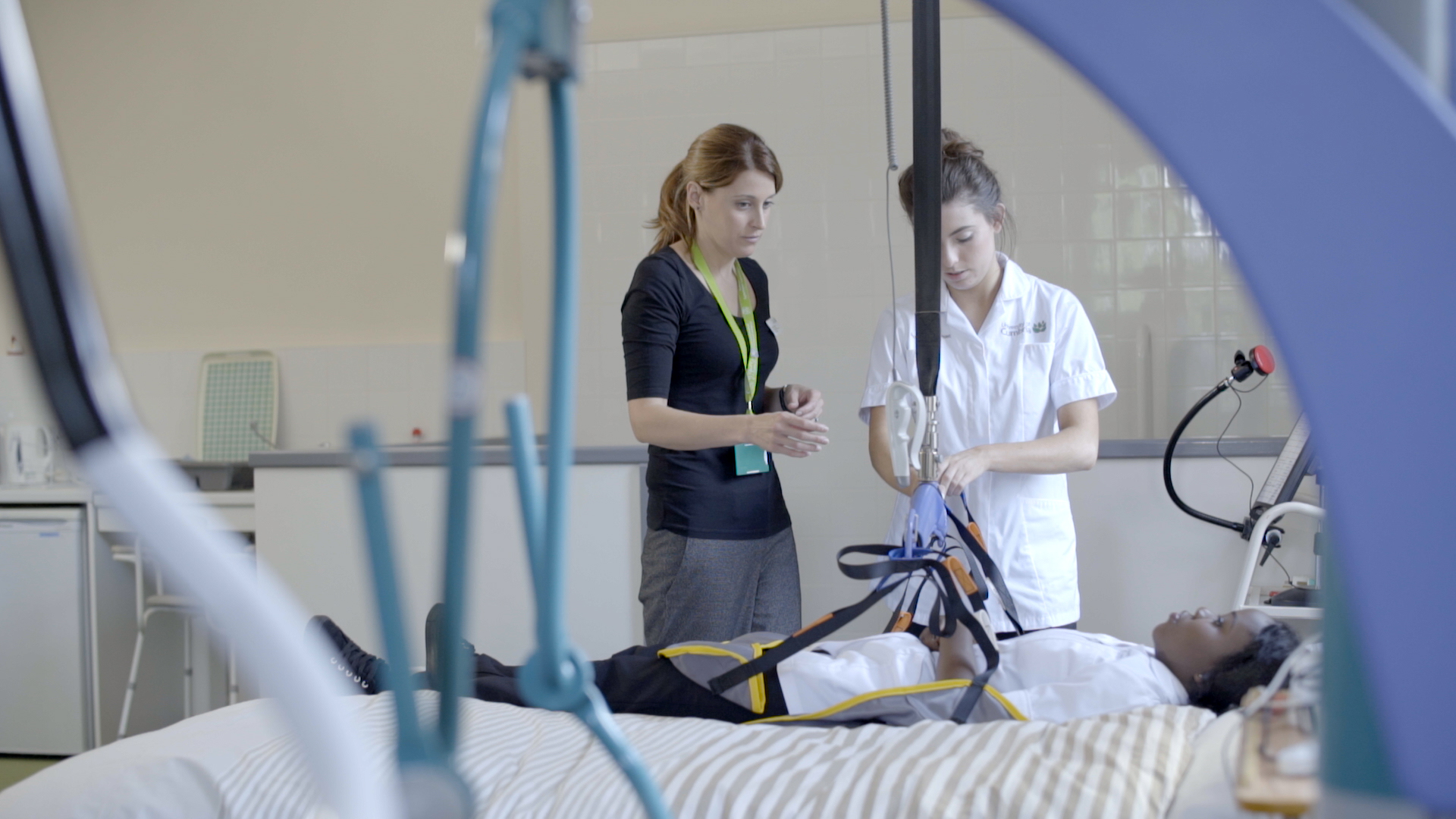 Make a
d
ifference for a
l
ife
t
ime
:
Social Work
You may be surprised to know that Social Work is not exclusively concerned with safeguarding children. You could find yourself supporting families, the elderly, or adults with learning disabilities just as easily. The range of people social workers care for is vast and consequently, this profession offers multiple options for a varied and fulfilling career.
Recently Professor of Practice for social work at the university, Andrew Turnell, visited for the third annual social work conference. Dr. Turnell is an Australian radical social worker whose 'signs of safety' model for social work casework has been adopted by 63% of local councils in England. Here he gives advice on forging such a successful career. And read a recent graduate's perspective, explaining his motivations for choosing social work and why he wants to make a difference.
Make a

d

ifference

s

aving

l

ives:

Diagnostic Radiotherapy
The Radiography course at the University of Cumbria came in eight in the UK in the Times Good University Guide 2018 and students reported the fantastic experience as well as access to top-of-the-range equipment while studying.
Diagnostic Radiography is a desirable career but there is a shortage of trained radiographers in the country and experts at the university are leading insightful research into reasons why.
In the last two years, alone papers have been accepted by the UK Radiological and Radiation Oncology Congress (UKRCO), most recently on how Radiographers report domestic abuse of the elderly and ways to combat shortages of trained staff. The research highlights the expertise of lecturing staff and their ability to influence on a national scale.
Tim Barry, Head of Medical and Sport Sciences at the University of Cumbria said, "We are delighted to be leading collaborative research with Edinburgh and Derby. Addressing the important issue of training the next generation of radiographers to meet the increasing demands of the NHS." Read more about the collaboration here.
Our students are highly successful too. Friends, Katie Riley and Ann Lee both achieved first degrees and scooped two top awards each at the latest graduation ceremonies.
Ready for a career in health?
If this sounds like you, you want to make a difference, help others, and change the world why not consider a career in health?
We are still accepting people starting in September 2019. To find your place, call our clearing hotline on 03722912992 or search our courses at cumbria.ac.uk
Want to find out more?
You are ready to take that next step. Ready to make that life-changing decision and work towards your career goals. By downloading our prospectus you will have the world at your fingertips.

You can browse our 100+ unique course options and have access to finance and support information to get you started. Discover all of the courses available to you from Arts to Zoology – we're excited to see what you choose.