Athena Swan Membership
We are delighted to announce that the university has been awarded an Athena Swan Charter | Advance HE (advance-he.ac.uk) institutional bronze award in April 2023, following a successful submission. We would like to acknowledge the dedication of our project team, Emma Garbett (project), Lee McDermott, Marie Knox-Davis and our self-assessment team in making this achievement possible. The university will now focus efforts on the delivery of our 5-year action plan, which will be tracked by our EDIW Monitoring Group.
The Athena SWAN Charter was established in 2005 by the Equality Challenge Unit (ECU) to encourage and recognise commitment to advancing the careers of women in science, technology, engineering, mathematics and medicine (STEMM) in higher education and research.
In May 2015 the charter was expanded to include work undertaken in arts, humanities, social sciences, business and law (AHSSBL), and in professional and support roles, and for transgender staff and students. The charter now recognises work undertaken to address gender equality more broadly, and not just barriers to progression that affect women.
Athena Swan UK bronze award letter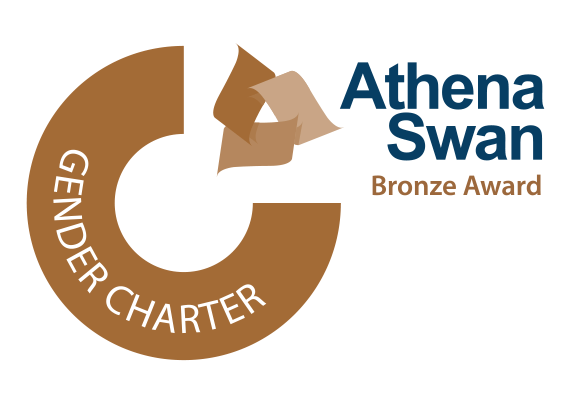 Why Cumbria Joined Athena Swan
To help us to improve our gender equality, work towards sustaining equitable working environments.
To enhance our reputation as an employer of choice.
To be a part of a global community with a shared goal of addressing gender inequalities and embedding inclusive practices.
To adopt a set of principles within our policies, practices, action plans, and culture.
SAT Representatives
| Name | Position | Name | Position | Name | Position |
| --- | --- | --- | --- | --- | --- |
| Nicole Lees | Lecturer in Investigative Practice | Emma Webster | Student Liaison Admin Assistant | Naomi Pierce | Research and Knowledge Exchange |
| Dr Sue Wilbraham | Senior Lecturer in Health | Karl Chambers | Campus Manager, London | Jamie McPhie | Senior Lecturer in Science and Environment |
| Farhat Ibrahim | Senior Lecturer in Education | Joanne Scott | SL Academic and Professional Skills | Paul Ferguson | Senior Lecturer in the Arts |
| Caroline Briggs | Lecturer in Academic Development | Amanda Holmes | Programme Administation Manager | Amanda Taylor-Beswick | Director, Digital Centre for Transformation |
| Ian Sinker | Associate Professor in Business | James Stephens | Head of Library Services | Jenny Leggott | Senior Lecturer in Paramedic Apprenticeships |
| Tara Gerard | Human Resources Advisor | | | | |
Get in Touch
If you would like to know more about Athena Swan, then please email our team at: athenaswan@cumbria.ac.uk .