Towards 2030
the strategic plan for the University of Cumbria.
The Universities of Sanctuary organisation comprises a national network of university staff, lecturers, academics, and students, working to make HE institutions places of welcome and safety for people seeking sanctuary.
The University of Sanctuary Project Group provides a strategic oversight of all activities across University of Cumbria in relation to refugees and asylum seekers with the aims of:
- Achieving an organisational culture and practice which are genuinely inclusive and welcoming to sanctuary seekers; and
- Attaining the status of University of Sanctuary.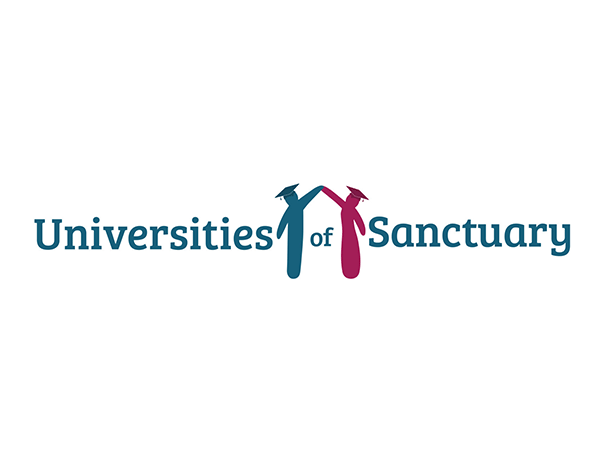 Principles
The University of Sanctuary Project Group reports to our Equality, Diversity, Inclusion and Wellbeing Committee. We have created a three-year plan which will ensure we continue to develop a culture of welcome. The plan is guided by the three core principles of the Universities of Sanctuary organisation:
LEARN: Learning about what it means to be seeking sanctuary, both for the community in which the university is situated, and in the context of Higher Education and the university environment.
EMBED: Taking positive action to embed concepts of welcome, safety and inclusion within the university. To take steps to ensure this progress is lasting and sustainable.
SHARE: Sharing our vision, achievements, what we have learned, and good practice with other universities, the local community and beyond.
Partners
Active engagement with the wider community is essential and there is a range of local organisations and charities working with people seeking sanctuary in and around our campus locations:
You can follow our University of Cumbria Sanctuary Journey via this blog: https://uocsanctuaryjourney.uk/
This web page will be regularly updated as actions from our three-year plan are realised.
Further information about the Universities of Sanctuary organisation can be found via the following links.