Registered Nurse Degree Apprenticeship Programme
Key information
| | |
| --- | --- |
| Award | BSc (Hons) Nursing (All four fields available; adult, mental health, child and learning disability) |
| Accreditation | Nursing and Midwifery Council (NMC) |
| Duration | Typically 4 years |
Why choose University of Cumbria
The University of Cumbria has a long history in educating nursing and healthcare professionals at a range of levels.
We are the largest provider of health professionals in Cumbria and North Lancashire, with an expert team of lecturers committed to providing you with the best grounding for your career in health.
We are aware of employer needs and committed to supporting them in developing this new and exciting workforce.
Eligible, on successful completion of the programme, to join the Nursing and Midwifery Council (NMC) Register to practice as a qualified nurse.
Tutors carry out national and international research, are members of national advisory bodies and publish papers in their areas of expertise - which enhances students learning.
There are opportunities for students to undertake research independently or alongside academic tutors.
Students can take part in campaigns to implement positive changes in healthcare provision.
Students will develop leadership skills and learn to manage a team to boost their career.
Areas of study
Professional values
Communication and interpersonal skills
Nursing practice and decision-making
Leadership, management and team working
About nursing apprenticeships
The Nursing Higher Level Apprenticeship is ideal for Healthcare Assistants, Clinical Support Workers and other NHS support workers who want to become a registered nurse. All four fields of nursing are available; adult, child, mental health and learning disability.
Our primary goal is to see students become excellent registered nurses, who have a sound and current knowledge of issues and conditions affecting patients across a wide range of practice settings.
We support students closely throughout the apprenticeship meaning that on completion of the programme students step into a role as a registered nurse and can confidently make a difference to other people's lives when it matters.
We can also offer a shorted 'top-up' course for qualified Nursing Associates and Assistant Practitioners (dependent on qualification and experience). All four fields of nursing are available.
Modules
Part one
Applied Biological Sciences for Health
Professional Practice & Accountability
Developing Evidence-Based Practice
Introduction to Communication & Interpersonal Skills
Concepts of Health & Social Policy
Introduction to Adult Nursing
Part two
Pharmacology & Medicines Therapeutics

Living with Long Term Conditions across the Lifespan

Learning From the "Lived Experience"

Communication and Relationship Management in a Therapeutic Context

Primary Care & Community Practice

Secondary & Tertiary Care
Part three
Clinical Decision Making & Complex Care

Contemporary Issues and Change Management in Professional Practice (dissertation)

Public Health

Leading and Managing Health & Social Care

Consolidation of Adult Nursing Practice
Top-up
Modules undertaken and length of programme will depend on prior learning and supernumerary time available in practice
Required Employment Status
The minimum duration periods for an apprenticeship set in each Apprenticeship Standard is based on an apprentice working a minimum of 37.5 hours per week, this includes one day a week in University.
Employers Responsibilities
The employer must provide access to a Registered Nurse as a Practice Assessor. The employer must also meet the apprenticeship standards requirements which include regular (minimum three times a year) reviews of learner progress. If the employer is new to delivering the course, the employer may need to be validated and approved by the Nursing and Midwifery Council as suitable to be one of our Practice Learning Partners.
Placements
Apprentices can undertake some placements with their employing organisation. However, to ensure apprentices develop skills and experience they may have to undertake placements in variety of settings utilising a hub and spoke model.
Further information
How to apply
To apply for the apprenticeship, the employer and the individual must submit a joint application form. Please contact us at apprenticeships@cumbria.ac.uk for the application form and further guidance.
Entry requirements
Programme entry criteria
96-120 UCAS tariff points - To include GCSE in English Language and Maths at grade C or above. Functional Skills Level 2 in Maths and English and Adult Numeracy and Literacy are also accepted. Equivalent qualifications other than those listed above may be accepted on a case-by-case assessment, including academic qualifications and skills obtained outside academic study such as work experience. We have a points range so we can take into account all of the information provided in the application form and adjust the offer from the evidence provided.
Fitness to Practice and Health Requirements - Following successful application and interview individuals will require DBS and occupational health medical clearance; including evidence of certain immunisations.
Funding criteria
Government funding rules require that an apprentice must have the right to live and work in the UK, must be in employment, paid at least the legal minimum wage and have a written and signed agreement for the apprenticeship with their employer. The minimum duration periods for an apprenticeship set in each Apprenticeship Standard, is based on an apprentice working a minimum of 30 hours per week.
Funding for the apprenticeship is provided through the Employment and Skills Funding Agency (ESFA) and is paid in the following way:
Levy paying employers with sufficient funds in their digital account – 100% funding
Non Levy payers – 95% ESFA funding, 5% Employer co-funding.
Where will the training be delivered?
The work-based competencies will be met in the workplace / clinical practice settings. The taught sessions can be delivered from our campuses in Lancaster, Barrow and Carlisle (subject to cohort size); however, at the University of Cumbria we utilise a blended approach to teaching and learning using a range of technologies and delivery methods.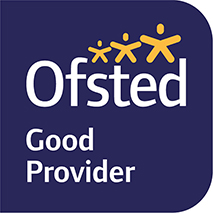 <![endif]-->