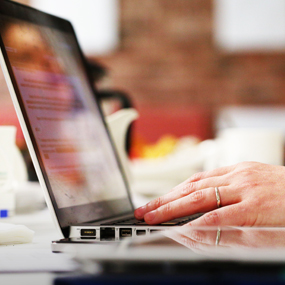 Information Services is responsible for IT, information systems, libraries and student academic skills across the University of Cumbria. Hence, we are a service that combines a wide range of skills, resources and technologies to provide academic and administrative innovation, resilient operation and high quality services.
Student success is our utmost priority. We have made it our mission to ensure that all our students receive a first class service to help develop and support them throughout their time with us and beyond into their workplace.
Our IT is integral to all that we do whether academically or administratively. Hence, we rely on our IT professionals to work closely with university staff across all departments and disciplines, to develop innovative and effective technology and systems.
For those new to Higher Education, you will be surprised by the breadth of technology and systems we use and your ability to influence and make changes that affect the whole enterprise. For those of you who already work in the sector, you will know the rewards of helping develop tomorrow's leaders, teachers and health professionals, and of actively contributing to society rather than to share-holders' profits.