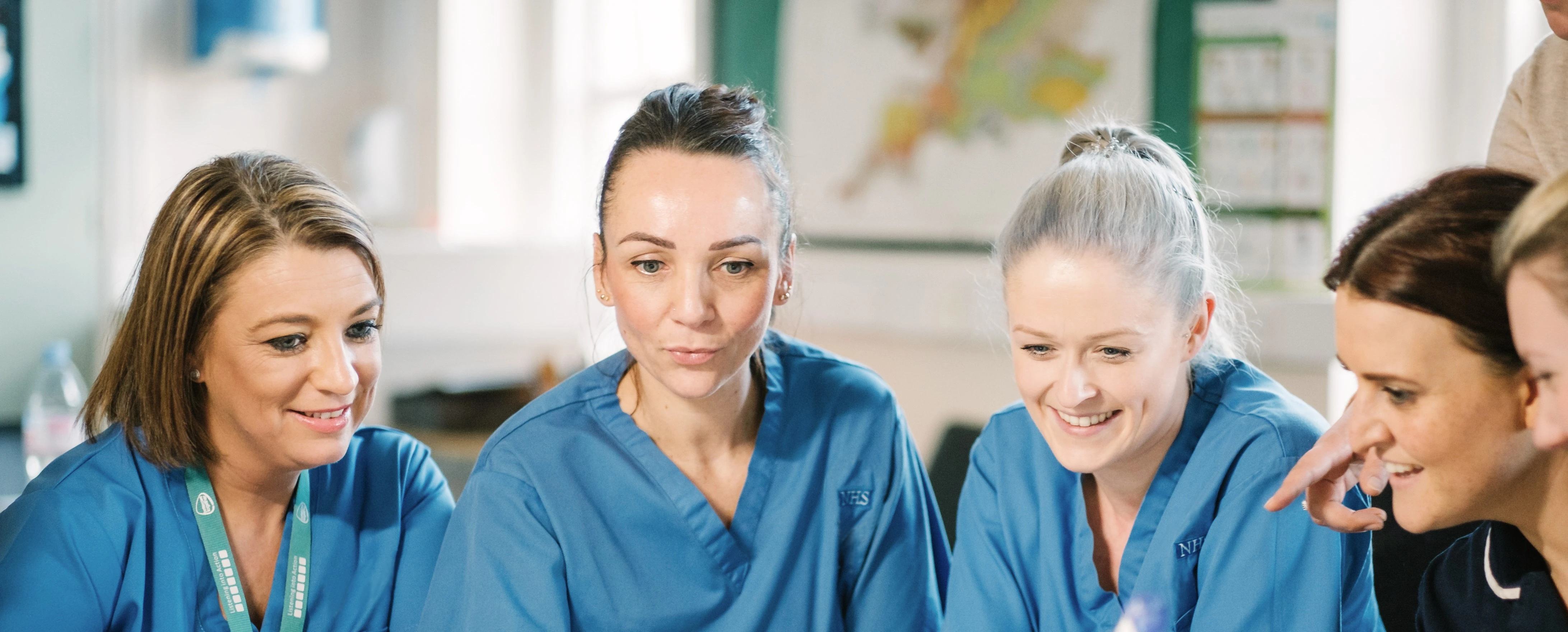 The NHS Learning Support Fund is an allowance, not a loan, so you won't have to pay any of it back. It aims to assist with training, childcare, and travel costs and will support those experiencing financial hardship. The NHS Learning Support Fund is supplementary to mainstream student loans and falls under four main areas of support:
Training Grant
Parental Support
Travel and Dual Accommodation Expenses
Exceptional Support Fund
Eligible students interested in studying the following disciplines may benefit from a package of NHS LSF support:
Dental therapy or dental hygiene (level 5 and 6 courses)
Dietetics
Operating department practitioner (level 5 and 6 courses)
Orthoptics
Orthotics and prosthetics
Podiatry or chiropody
Speech and language therapy
There are a number of health specialisms currently experiencing recruitment shortages and so, if you are eligible and planning to apply for a place on the following courses, you may receive an additional specialist subject payment of £1,000:
Learning disability nursing
Podiatry
Prosthetics and orthotics
Orthoptics
What kind of Financial Support is Available for Eligible Students?
The NHS Learning Support Fund comprises the following allowances:
A Training Grant of £5,000 per academic year for eligible new and continuing students
Parental Support of £2,000, if you have at least one dependent child under 15 years of age, or under 17 years of age if registered with special educational needs
Money-back for excess travel and temporary accommodation costs (Travel and Dual Accommodation Expenses) while you're on your practice placement
Students experiencing financial hardship (Exceptional Support Fund)
Before we get to the eligibility criteria, let's first outline who isn't eligible for the NHS Learning Support Fund.
Exceptions
You will not be eligible for an NHS Learning Support Fund grant if you are:
eligible for an NHS Bursary in the 2022/23 academic year;
paid for time off by your employer to attend your chosen course and will receive a wage or salary for the duration of your course;
in receipt of salary support provided by an NHS trust or other NHS entity, including Health Education England, during any part of your course.
Eligibility Criteria
To receive an NHS Learning Support Fund grant you must be eligible for student fees and maintenance loan support from the Student Loans Company.
When you come to make your application for a Learning Support Grant you will be asked to show proof of your Student Loan Award notification for the relevant academic year, to demonstrate that you meet the eligibility criteria.
(Note that there may be an exception to this: for those students who don't make an application to the Student Loans Company, their eligibility for a Learning Support Fund grant will be assessed on an individual basis.)
General Eligibility Requirements
The applicant must be:
studying on an eligible programme at a university in England
eligible for tuition fees and maintenance support from the Student Loans Company, either through:
Student Finance England (SFE)
Student Finance Wales (SFW)
Student Awards Agency for Scotland (SAAS)
Student Finance Northern Ireland (SFNI)
actively in study, whether academic or practice learning.
How and When to Apply to the NHS Learning Support Fund
To make an application, visit the official NHS LSF site and set up an account. You can access the site here.
New Students
If you're a new healthcare student starting between September and October 2022 you are invited to apply for an NHS Learning Support Fund from 1 June 2022.
Please note that you should not apply on any other systems as your application will be rejected.
Continuing Students
If you are continuing your studies between September and October 2022, you'll receive an email from NHS Business Services Authority inviting you to apply for the 2022/23 academic year. Invites will be extended from the end of March 2022 and sent out weekly until September.
Invites will be sent out in groups to make sure we process all of your applications for the start of the academic year.
2022/23 application closing date
For 2022/23, all NHS Learning Support Fund applications must be submitted within six months of the start of the academic year.
Contact your university if you were due to complete your studies in the 2021/22 academic year and need an extension. They will complete an extension request form on your behalf and forward it to us whereupon we will contact you with advice on how to apply for extension payments.
How you will receive your payments
NHS Learning Support Funding will be scheduled over the academic year and paid in three installments.
Payment will be made once the NHS Business Services Authority has received your confirmation of attendance from your chosen university. For students who start or continue between September and October 2022, you must be in attendance on 1 November in order to receive your first installment. This process remains the same for students who start after September 2022.
Further Information
For more details about the NHS Learning Support Fund, please click here. To access the official NHS LSF booklet, please visit this page. If you have further questions, the NHS Business Services Authority has a handy FAQs page, available here.
Discover our Health Courses
You are ready to take that next step. Ready to make that life-changing decision and work towards your career goals. By downloading our prospectus you will have the world at your fingertips.

You can browse our 100+ unique course options and have access to finance and support information to get you started. Discover all of the courses available to you from Arts to Zoology – we're excited to see what you choose.