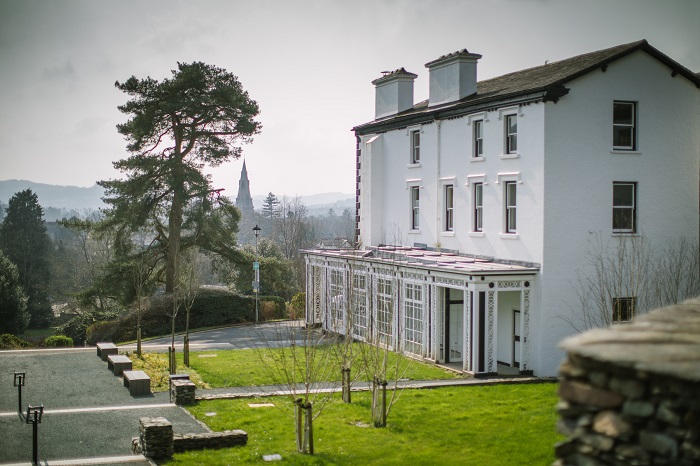 Memories of a PNEU education
The Parent's National Education Union (PNEU) was an organisation providing support to parents educating their children at home, founded by Charlotte Mason in 1887. Mason was the editor of the PNEU newsletter Parent's Review which was sent to all members.
The Parent's National Education Union (PNEU) was an organisation providing support to parents educating their children at home, founded by Charlotte Mason in 1887. Mason was the editor of the PNEU newsletter Parent's Review which was sent to all members.
Charlotte Mason's motto for her pupils, which went on to become the motto for all PNEU schools was, "I am, I can, I ought, I will." Her liberal views were child-centred, she believed that children were born persons and should be respected as such. Mason said that children have a pre-disposition for learning, so she devised strategies and promoted positive learning environments.
Charlotte Mason established her House of Education in Ambleside in 1892. The school was set up to teach governesses her education philosophy to allow them to go on to teach the home-educated children of the professional middle classes of the late Victorian era.
Henrietta Franklin, a wealthy philanthropist, met Charlotte Mason in 1890 and learnt about her educational philosophy. Franklin opened the first PNEU school in London in 1892 and is credited with popularising PNEU and Mason's philosophy internationally.
Many PNEU schools were established throughout the country, all following Charlotte Mason's educational philosophy. PNEU philosophy continues with many educators today, most prominently through the Charlotte Mason Institute.
Charlie Lambert
Attended Springfield PNEU School, Ambleside 1955 - 1958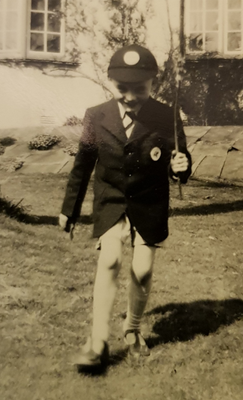 "I can't remember exactly when I started at Springfield School in Ambleside, but it was probably the summer of 1955 when I was five. It was part of Charlotte Mason College but across the road from the main building. I was there until the summer of 1958 when I went to a boarding prep school in Yorkshire.
The photo shows a very young me in my new Springfield uniform with the PNEU badge on the pocket. The photo was taken outside our house in Windermere.
I was part of a group of kids who travelled to Springfield from Windermere. We were, I suppose, the children of the middle-class professionals. In my group there were the son and daughter of a vet, the two sons of a dentist, and the son and daughter of Robbie Fell who ran the Fell woodwork factory in Troutbeck Bridge. My dad was an estate agent. The dads would take it in turns to drive us to Ambleside with seven kids squashed into the car. After school we would be walked to the bus station and put on one of the scheduled Ribble services, red single-deckers, the 520 for Ulverston or the 519 to Barrow, both of which passed through Windermere.
The headteacher was Miss Mumford. The teaching must have been brilliant because in my first year at my prep school I was top of the class in most subjects. The teachers thought I was a star but far from it, it was simply that I'd already done the same work in the previous year at Springfield. I was soon relegated to my natural place in the middle of the pack when year two came along!
My sister was a boarder at Fairfield from 1946 - 1954, she's a few years older than me and left before I started at Springfield and went to Edinburgh to train as a nurse. She remembers lessons being held in the Ark, and junior lessons in the Beehive. The main Fairfield building was where they slept and had their meals. The Annexe was also for dormitories, as was Springfield where the junior dormitories were. The Knoll, which Ann knew at the time was once Harriet Martineau's home, was also used for lessons.
I guess it says a lot that the two things I remember most about Springfield are football and food! We used to play football on the grass in front of the building. There was a very strong lad called David Lancaster, everyone wanted to be on his team, he was unstoppable! At lunch times, we would be crocodiled across the main road to Charlotte Mason College for lunch. My abiding memory is of the chocolate pudding and the lovely lady who would smuggle a bit extra onto my plate. Not sure if this is quite what the PNEU had in mind in terms of its priorities for kids!"
Catherine Valerie Harden (nee Black)
PNEU Home-schooled 1946 - 1953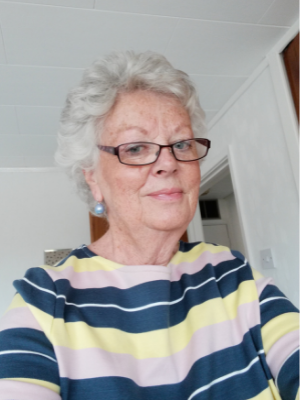 "It is a long, long time ago, but I have only the most positive memories of the PNEU. So it was more than riveting to find myself walking through Morton in the Marsh in the Cotswolds last week and come up against a glass window with the embellishment I Am, I Can, I ought, I Will, and a bird!, This was my school motto! Upon investigating what little I could gather there had been a school there and it was now an area up for redevelopment, still remaining though was the motto and emblem.
Many many years ago on another holiday, this time in the Lake District, while driving through Ambleside I discovered the Charlotte Mason College. On subsequent annual visits to the Lakes I always had to pay my respects and visit.
So how did it all begin for me? Well, (deep breath)! I was born and spent my childhood in Ireland. We lived in a rural setting in Donegal town, just a few miles from the now defined Wild Atlantic Way. It was and still is a very beautiful place. Modern living has dented its natural beauty somewhat but that is progress, of a sort.
My parents decided I was to be home schooled as they call it nowadays. I had no siblings, so it was a pretty solitary life and I retreated into my own little world of books and nature and music. Not unusually these are my great loves today, and I am about to be 80 next April.
The PNEU gave me such a wonderful start in life. I did my work at the kitchen table, overseen by my mother, it was posted off and came back marked. I really have no idea where my mother posted my work to, I feel somehow it was in England possibly Ambleside?
I must have been a diligent little girl, because when I finally got away, with great joy, to boarding school at 11 years of age, I was placed in the year ahead of my age group, for that I can only thank PNEU.
Life takes one down some interesting paths, mine has been littered with coincidences, only they have been more dramatic to be dubbed as such however I have never ever met anyone who had a similar start in life, and I wonder where they all are?"
We would be very interested to hear from you if you attended or taught in a PNEU school, or indeed if you were home-schooled in the PNEU tradition. If you wish to share your memories email alumni@cumbria.ac.uk
To find out more about Charlotte Mason and the PNEU:
Charlotte Mason: Hidden Heritage and Educational Influence by Margaret A Coombs, 2015
Charlotte Mason: A Pioneer of Sane Education by Doreen Russo
Ambleside Oral History Archive
Charlotte Mason Digital Collection
You may also be interested in The Charlotte Mason 2023 Centenary Conference: Charlotte Mason's Design for Education: An Enduring legacy for today? Hosted jointly by the University of Cumbria and the Charlotte Mason Institute taking place from 19 – 21 July 2023 in Ambleside, Cumbria. Find out more here.