Remembering John Jennings
Head of Geography, John Jennings, was part of the 'gang of seven' the original members of staff who were appointed before St. Martin's College opened to students, the founding members of staff for the new teacher training college in Lancaster headed up by Principal Dr Hugh Pollard.
John's specialist subject was African Political Geography and he was instrumental in setting up the BA Honors Geography degree.
John Jennings passed away on 1 September 2022.
Here his colleagues from St. Martin's College share their memories…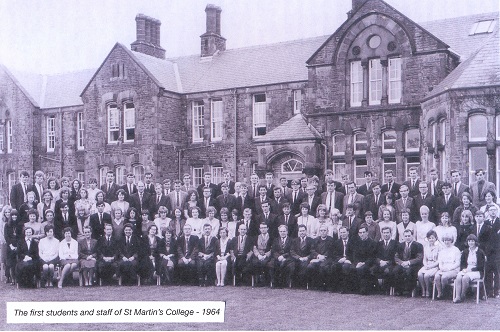 Hugh Roberts
"As a colleague of John's at St. Martin's College, where he was among the first appointees to the staff as Head of Geography in 1964, I remember him as an enthusiast for his subject and a thoughtful, forward-thinking member of staff, who took a leading part in forming plans for the future development of the expanding college.
'Off duty' our young families enjoyed many social occasions and walks together. A walk with John was often a protracted experience since he would periodically veer off into unexpected directions in search of a photo opportunity. Only some time later would we be able to share his experience when we were invited to view a selection from his impressive collection of slides. His slide shows were an educational and artistic revelation which never ceased to impress.
John was invariably modest about his achievements, and it was always a pleasure to be in his company."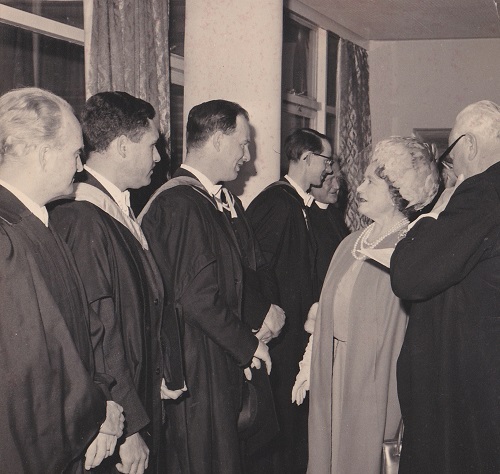 Ray Halliday
"I was appointed to St. Martin's College in 1965, just one year after John, who was to become a long-standing colleague of mine. John Jennings was one of St. Martin's College's great thinkers. So much more than the Head of Geography.
The first principal of the college, Hugh Pollard, very much involved his staff, and especially his Heads of Department, in decision making, and I quickly got to know John and admire his knowledge and commitment. In a period of great change, he was constantly giving thought to new structures that would accommodate demands made on the college. His creativity knew no bounds, and he made a tremendous contribution to our thinking.
We taught different subjects but had a common interest in taking our students abroad, thus widening their experience. But when it came to photography, I was in total awe of him. His skill and knowledge were impressive, and he explained pictures which he exhibited with great patience.
Since retirement, my wife and I often saw him in Kendal Town Hall, sharing a common interest in music through the Midday Concerts Society. He usually came across to chat with us, always courteous and friendly."
Arton Medd
"I joined the staff of the Geography dept in September 1969 and was made most welcome by John. He was happy to delegate responsibilities to members of his staff and to let them get on with their job. I never felt that there was someone looking over my shoulder, but he was willing to share any problems or ideas that any of us had and give us backing. We were encouraged to improve our qualifications, he himself completing a doctorate in public housing (that's council type housing not local hostelries!). Margaret Whiteside completed an M.Sc. on the rate of development of spartina grass in Morecambe Bay, Jim Price an MA in retail developments (supermarkets were fairly new in the1970's) and because I was inspired by John's love of Africa, I took an MA in African Studies at SOAS (School of Oriental and African Studies, London University).
John's Nigeria experiences enthused him in helping students understand the complexities of African geography. John had details of areas that he knew and could bring to life through his own experiences, black and white aerial photographs and detailed land use maps of villages, no satellite images or drones at that time. The back wall of the Geography department's main lecture room for one term each year was covered with a 1:25,000 scale land use map of the Gambia – a rainbow coloured spread from floor to ceiling that impressed all who saw it. His nickname among the students was 'Jungle John'!
In summer 1971, in co-operation with Howard Phillips of Poulton le Fylde College, John organised a visit with more than 100 students and staff from Colleges of Education across the country to Kenya and Uganda. We stayed in student accommodation in Nairobi and Kampala and were taken on our visits by local staff. It was an eye-opener to me and all others to be with African people in their daily lives. One Ugandan guide said 'You've come to see the people and not the animals? That's amazing!'"
Do you remember John Jennings? Share your memories, email alumni@cumbria.ac.uk