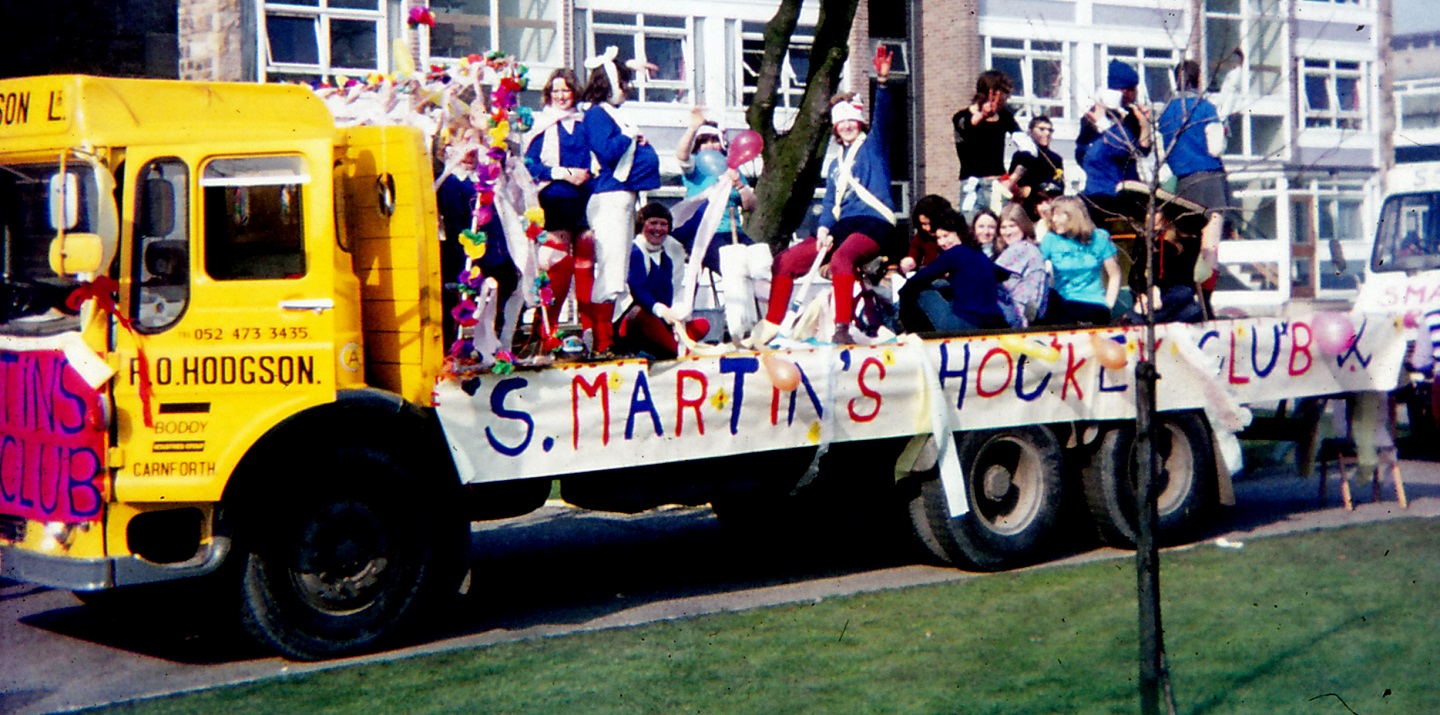 1970 - 79
Discover what life was like during the 1970s at St. Martin's College
By the 1970s the College's reputation and popularity continued to grow, by the end of the decade student numbers had exceeded 1,500.
To accommodate the expanding student body the campus saw some major changes in the 70s, the most notable for this era was the library. Local businessman Harold Bridges donated £16,000 towards the cost of the new library and it was officially opened in 1976 by the actress Dame Flora Robson. The Keep was converted into a resources centre and new lecture rooms were constructed.
In 1976 Hugh Pollard announced he would be retiring at the age of 61. He was recognised for his work in education with an OBE. The new principal was Robert Clayton the former principal of Matlock College in Derbyshire.
If you can add to our 1970s memories we would love to hear from you, email alumni@cumbria.ac.uk
Click on a memory box below for more: