Celebrating 40 years of friendship at St Martin's College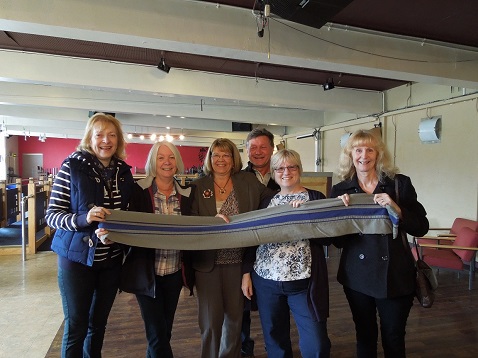 On Saturday 21 September we welcomed a small group of six St Martin's College alumni and their partners back to the Lancaster campus to celebrate their 40th anniversary of starting college together in 1973.
Jan Dyson, Gill Staunton, Mike Staunton, Sue Mansley, Deborah Jones and Anne Clarkson have been close friends ever since, regularly meeting up and holidaying together. Now either retired or approaching retirement with grown up children and even some grandchildren, the group were keen to come back onto campus to reminisce about their college days.
We met the group on Saturday morning at the end of Freshers' Week. With all the students tuckered out from the Freshers' Ball the night before, the campus was unusually quiet as student ambassador Anna Townson, one of our current primary education students, led the group on a grand tour of the Lancaster campus.
They were most excited to visit the old JCR, now known as the Social Bar, where Mike Staunton was Bar Treasurer for three years. Memories of many an evening (and early morning) spent in the bar came flooding back. It all got a bit much and we even had some happy tears!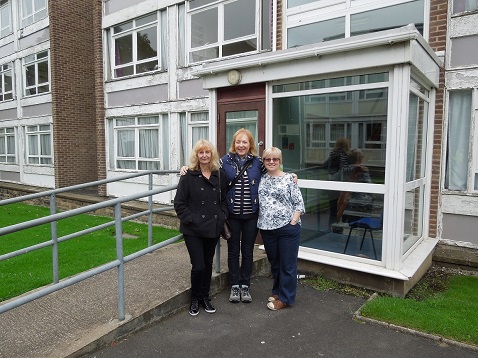 Next we visited the Sarah Witham Hall where the ladies lived and they were surprised to see that little had changed.
The husbands surprisingly also had good memories of the halls, despite men not being permitted to stay in the single sex halls in the 70s! They shared some great tips about which fire escapes and windows were easy to sneak into!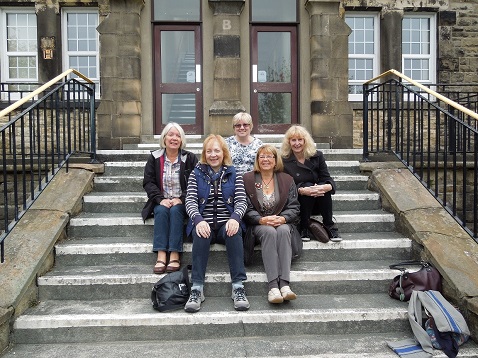 We finished the trip in the Gateway building, a new building to them, and we sat round and looked at Sue's wonderful scrapbook that she has kept full of photos and memorabilia from her college days.
It was such a pleasure to spend the morning with them and to welcome them back to the campus which obviously holds very dear memories. It certainly is true, especially for this group, that you will have the time of your life and meet your best friends at college.