St. Martin's first intake student returns after 55 years
Rosalyn Psallidas (formerly Anderson) was part of the very first intake of students to St. Martin's College back in 1964. Now living in Greece after teaching for more than 40 years, Rosalyn, accompanied by her son Stephen, returned to campus for a trip down memory lane with our Alumni Relations Officer, Joanne Lusher.
The first intake was made up of 89 students, both men and women with 13 supporting staff. "We were a small year group, but it meant that everyone knew each other and we all got really close" explains Rosalyn.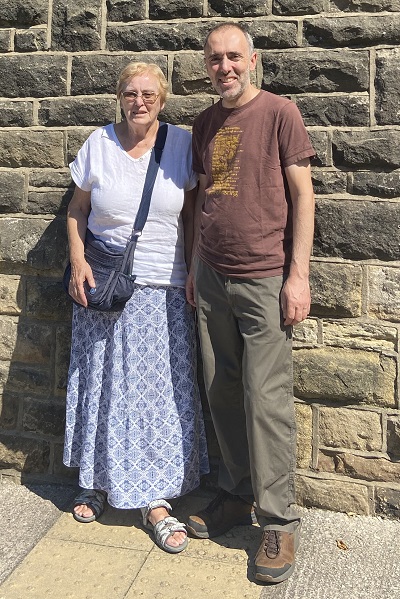 Much of what we see today was not built in 1964 of course. Back then the bulk of the campus was made up of the original stone buildings of the King's Own Regiment, Bowerham Barracks which were built between 1876 and 1880. Rosalyn said: "much is familiar, The Keep I remember, and there was a gateway in front of The Keep that was locked at night, we were well looked after and quite naive when we first came to college"
In her first year, Rosalyn recalls lodgings off-campus as much of the site was still being built. She later moved onto campus to the restored older buildings Hornby and Barbon before moving into the Sarah Witham Thomspon Halls. Rosalyn was amongst the first students to live there, "it was exciting, they were brand new, they were big rooms, I was on the top floor and had an excellent view", she explains.
In her final year Rosalyn was housed in College Main, her and another roommate taking up the large room on the front next to the door. Rosalyn recalls: "Because I was on the ground floor and the door was locked at night, I would frequently get girls tapping on the windows to be let in after they had snuck off into town after curfew. They had to be careful though because the room opposite was occupied by one of our tutors".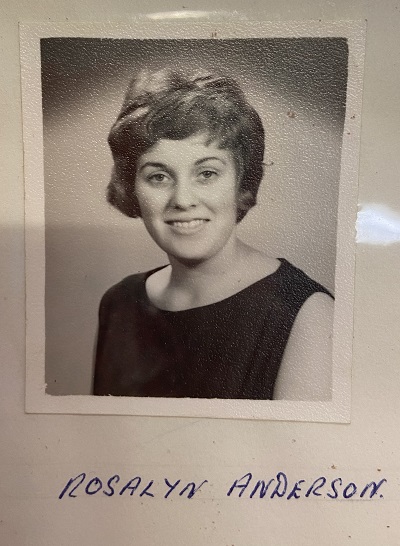 In the library, Joanne showed Rosalyn some of the St. Martin's archive materials, a visitor book that was diligently kept by the first principal Dr Pollard, he was known to be particularly well connected so when his influential friends visited campus they were asked to sign the book. The visitor book contains names by many notable people of the time including royalty. Joanne also showed Rosalyn the 1964 and 65 'Facebooks'. There is a book for every year of the college containing a small passport headshot of each student. "Looking at the faces of everyone you went to college with, exactly as they looked when you were students brings back a lot of memories for our alumni, I love being able to show our former students these precious books, they are always a highlight" Joanne explains.
Rosalyn studied Geography and Theology during her three years at St. Martins as well as completing teaching practice in schools each year. Students could choose whether they specialised in primary or secondary. Rosalyn married and moved to Greece not long after completing her education and took up teaching there where she taught for over 40 years before retiring.
If you are planning a visit to Lancaster and would like an informal tour or to see the 'facebooks' please arrange a visit with the Alumni Association, email alumni@cumbria.ac.uk