Click here to edit using the old editor
MA - Literature, Romanticism and the English Lake District
Our Master's in English Literature offers a unique opportunity to study a rich body of literary and non-literary texts within the geographical landscape which inspired them. This course is offered at the University of Cumbria's Ambleside campus, which is located in the very heart of the Lake District National Park - a UNESCO world heritage site.

For generations, the stunning landscape of the English Lake District has been a source of inspiration for poets and writers alike. We look forward to welcoming you onto our unique MA, to study a body of writing which explores our deep relationship with place and the natural environment, all within this awe-inspiring backdrop of this magnificent landscape.
Apply (Full-time)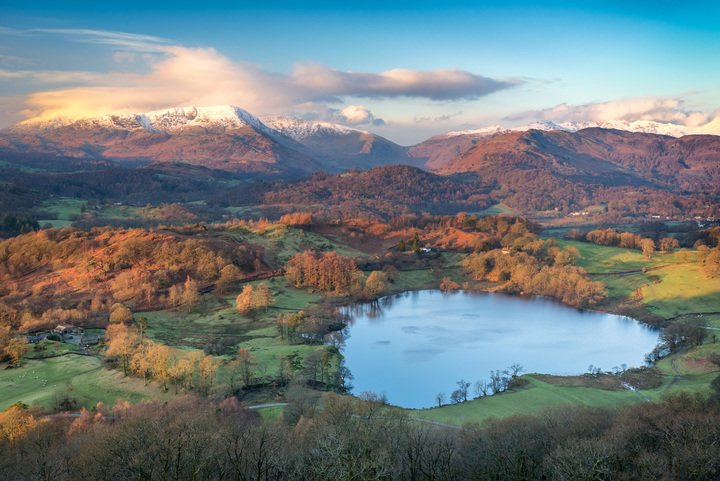 Course Overview
Here you will explore critical ideas about the relationship between the creative imagination and place, and have the opportunity to visit some of the specific locations which have inspired and which continue to inspire writers. The course also offers opportunities to engage with partner organisations such as Brantwood and the Wordsworth Trust, and to work with related and unique manuscript resources.

More than just an MA in English literature, the course can enhance prospects in a range of careers that demand high-level analytical and interpretative skills as well as advanced skills in written and oral communication. Specific career pathways might include work in publishing or the creative and cultural heritage industries; the course can also support students wishing to go on to study at MPhil/PhD level.
On this course you will...
Study surrounded by the stunning and inspiring scenery of the Lake District, which has inspired many of the UK's greatest writers
Take part in field trips to explore how the Lakes have influenced literature
Be involved in Cumbria's thriving literary scene and get the opportunity to work with local cultural heritage organisations
Benefit from small class sizes so we can help you to personally develop and flourish throughout your MA Programme
Be taught by literary experts and published academics
Have opportunities to develop real-world projects relating to the contemporary cultural heritage industry
What our graduates say
It is the dream job and I'm only here because my lecturer at the University of Cumbria not only introduced me to the Romantics but was a significant influence when it came to applying to be curator.

Leo Finighan

From Richmond, in North Yorkshire, Leo wanted to study our Master's in Literature at Ambleside so he could be in the midst of Romantic-era literature and landscapes that galvanised the movement.
Location

Ambleside Campus

Nestled in the Lake District National Park, a UNESCO World Heritage site, the Ambleside campus is the perfect place for world-savers, animal lovers, and adventurers. There is never a dull moment when surrounded by such natural beauty and opportunity.

Find out more
Carousel skipped
Find out more about studying with us
Attend an Open Day
at Cumbria
An Open Day is your opportunity to explore one of 5 campuses, meet your lecturers, and find out how the University of Cumbria could become your new home.
Take the next step towards achieving your dreams.