Click here to edit using the old editor
MA - Outdoor and Experiential Learning (Ambleside)
If you love the outdoors and are passionate about helping others to be confident in who they are and the contribution they are making to society, the environment and the planet, then this outdoor experiential learning masters program is for you.

Our outdoor experiential learning masters will challenge your current understanding and practice by looking through the alternative lens of outdoor experiential learning.

Based at our Ambleside campus in the heart of the Lake District National Park, you will live and study surrounded by mountains, woods, rivers and lakes – an unrivalled location for outdoor education.
Apply Now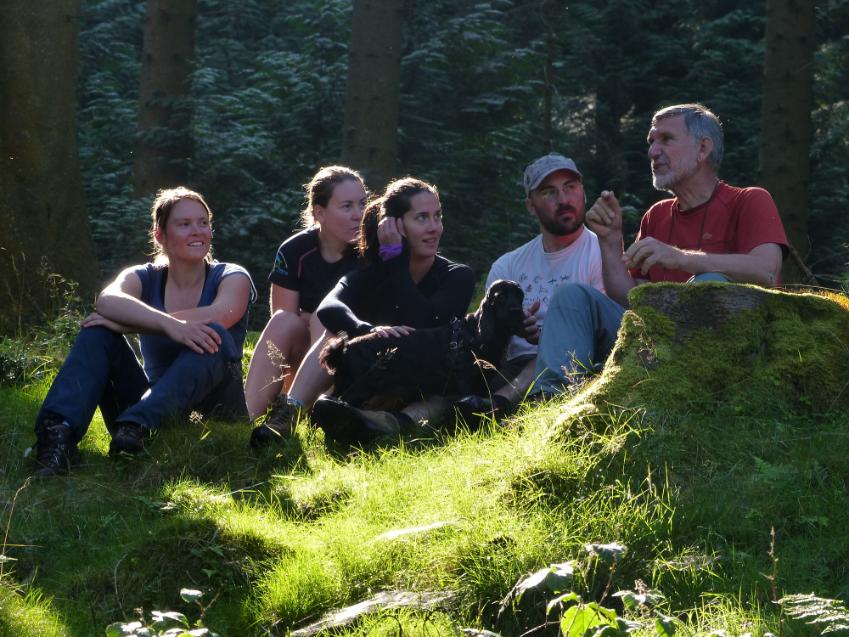 Course Overview
This course uses the fundamental process of actual lived experience to explore the cultural, ecological and political lenses which influence our thoughts and behaviour. In contrast to more formal approaches to learning, this course exemplifies experiential learning in its delivery, as well as in the content of its curriculum.

To reflect this contemporary trend, there are 3 pathways to choose from which reflect current applications of experiential learning.

• Outdoor & Experiential Learning
• Outdoor & Experiential Learning (Bushcraft)
• Outdoor & Experiential Learning (Health & Wellbeing)

You will consider the histories, contemporary application and growth of outdoor and experiential learning at the intersections of professional practice, pedagogy and philosophy via debate & discussion, creative reflection, critical analysis and critique of research and evidence.

From your base in Ambleside, you can take advantage of more than 150 lofty peaks, 16 lakes and an abundance of rivers across the Lake District – quite literally a classroom on your doorstep.
On this course you will...
Be part of a Lake District campus that prioritises hands-on and skills-based learning.
Be part of an innovative and creative course that is tailored to the individual for professional development and enhanced employability
Have the opportunity to be creative and critical in challenging accepted ideas about both the contexts of experiential learning and about yourself.
Be part of a transdisciplinary course including teaching on anthropology, philosophy, Bushcraft, therapeutic landscapes, art, pedagogy, eco-psychology, outdoor and environmental education, experiential learning, environmental humanities, and more.
Explore options for your personal and professional lives derived from many disciplines and cultures based on a reconsideration of the very processes of sensation, perception and cognition.
Be taught by an internationally renowned, highly-qualified, experienced, empathetic, and diverse staff team with a breadth of expertise in pathway areas and in creative and imaginative teaching and learning.
Location

Ambleside Campus

Nestled in the Lake District National Park, a UNESCO World Heritage site, the Ambleside campus is the perfect place for world-savers, animal lovers, and adventurers. There is never a dull moment when surrounded by such natural beauty and opportunity.

Find out more
Carousel skipped
Find out more about studying with us
Attend an Open Day
at Cumbria
An Open Day is your opportunity to explore one of 5 campuses, meet your lecturers, and find out how the University of Cumbria could become your new home.
Take the next step towards achieving your dreams.