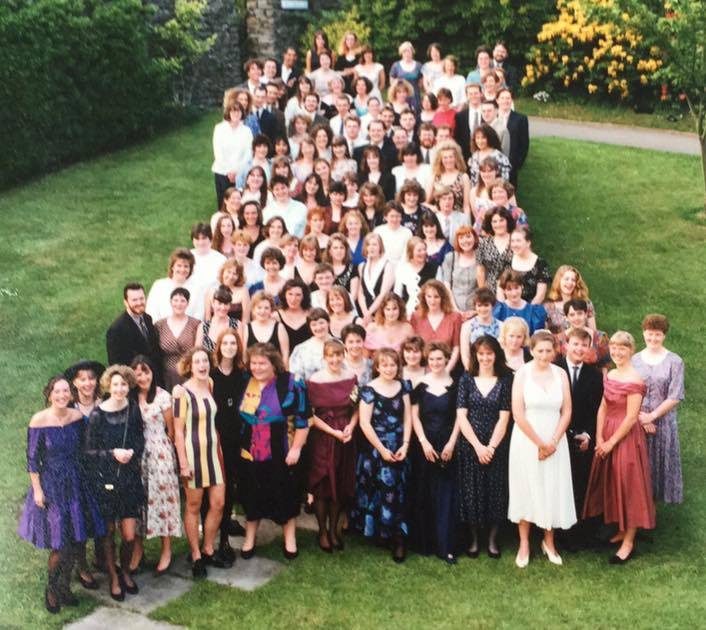 University 'class of 92' gathers in Cumbria to reminisce at summer reunion
It was the year that young footballers David Beckham, Paul Scholes and brothers Paul and Gary Neville, some of the now famous 'Fergie's Fledglings', won the Youth Cup; white South Africans voted overwhelmingly for political reform to end apartheid, and US presidential candidate Bill Clinton was heading for election victory and a move to the White House.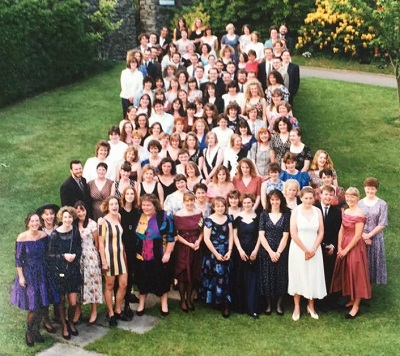 Meanwhile in one corner of Cumbria celebrating students were preparing to graduate from the then Charlotte Mason College in Ambleside.
And after more than 12 months of planning, 24 of the Cumbrian class of 92 returned to the Lake District this summer to reflect on where life has taken them.
The reunion was the idea of Sian Charvill (nee Marshall) who now lives in Harrogate, North Yorkshire.
Sian contacted University of Cumbria alumni engagement officer Joanne Lusher in March 2018 with an idea to try and trace as many of her fellow 1992 graduate group as possible, with the intention of getting them together again in Ambleside.
Successfully tracking down many old friends, several travelled from Essex, Cambridgeshire, London, Wiltshire, Warwickshire and Oxfordshire for the reunion.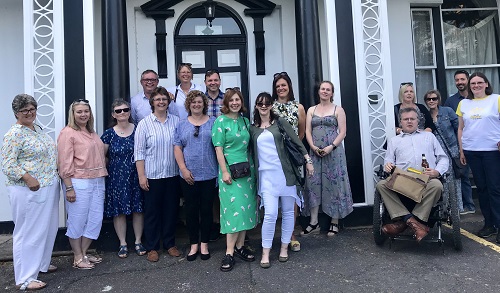 Together they enjoyed a tour of the campus, taking in all the differences since they were last there.
It is now the Ambleside campus of the University of Cumbria, delivering a range of academic programmes in areas such as science and paramedic practice, outdoor studies and education, leadership and sustainability, and conservation and natural resources.
Sian said: "The reunion allowed us to share memories and reminisce. I was prompted to consider doing a reunion because my daughter was going to university and it made me think of my college days and how lovely it would be to catch up with my friends from that time. There were some really interesting stories that came out."
Sian, who moved to Leicestershire and went into teaching full time after graduating, also praised the university's alumni association operation.
She said: "Jo was amazing. I couldn't have asked for anything better when we were thinking about what to do. She was absolutely brilliant and we couldn't recommend her help enough."
Alumni engagement officer Joanne Lusher said: "Alumni reunions are by far the highlight of my role. After a year of discussions with Sian it has been wonderful to finally meet her and a delight to see all her classmates reuniting. Our Ambleside campus holds such a special place in the hearts of the alumni who studied here, and it is wonderful to spend time hearing about their happy student days.
"We're looking forward to welcoming a new influx of alumni as we host our winter 2019 graduations at Carlisle Cathedral over 26-28 November. Around 1,000 graduands will be joining our growing alumni family."
The alumni association helps any of its graduates, including those who studied at the institutions that went on to form the university, to plan their reunion events. With no extra charges for event management or room hire, it offers bespoke packages. Guests only have to pay for catering and accommodation.
If you want to reunite with your university classmates, find out more here. Alternatively, contact Joanne Lusher, alumni engagement officer, on 01228 616391 or email alumni@cumbria.ac.uk