Have you got an exciting new job, working on a new project, want everyone to know about your own business, had something published or exhibited? Perhaps you are getting married or had a baby? Whatever your news, we would love to hear about it and share it with your fellow alumni.
Aaron Alexander, Dance and Musical Theatre, class of 2011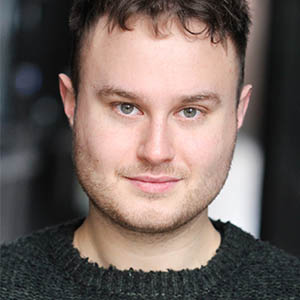 "Since graduating in 2011 with a BA (Joint) Hons in Music Theatre and Dance I have forged a career as a professional singer both in the UK and internationally. I was part of the new musical "Santaphrenia" which had its world premiere at The Leicester Square Theatre. I then went on to work as a vocalist and sessions singer across the world.
In 2016 I moved into teaching. I now hold singing tutor positions at The Urdang Academy and The Emil Dale Academy, along with running my own private studio in the heart of Soho, London. Clients have appeared in Hamilton (West End, Germany), Phantom of the Opera (West End), Wicked (West End), The Lion King (West End, Germany), Top Hat (International) & Billy Elliot (Regional).
Alongside this, I have helped students gain places at RADA, The Guildhall, GSA, Mountview, Laine Theatre Arts, Arts Educational and many more."
Find out more about Aaron's work on his website here https://www.aavoice.co.uk/
Follow Aaron on Instagram @aaronalexandervoice
Matt Connolly, Media, class of 1998
"I studied media, at what was then Cumbria College of Art and Design, I (think) I started my course in 1995 at Brampton Road. I like Carlisle as a city, and the college was well equipped, exciting and inspiring.
I remember my tutor Pete Woodhouse, who sadly passed away whilst we were there. He had belief in me, made everything so exciting. Jolly good lecturer sadly taken too soon.
In my spare time when not studying I liked to drink, smoke and party! I was also the projectionist for the college cinema, and assistant warden for the halls of residence on campus (which earned me the nickname Judas!). One particular memory I have is when someone in halls completely stripped one of the rooms and placed every single piece of furniture and possessions in the middle of the quadrant.
I'm currently a senior travel expert at Flight Centre UK Ltd. I'm a corporate travel agent, I look after a portfolio of around £2 million annual spend on travel.
I wanted to be a filmmaker but sold my soul to the devil for a consistent pay cheque. Following my degree, I worked at Pinewood Studios as a runner in the television department, worked on several short films and worked at London Studios on The Frank Skinner Show.
The day I accepted the job I have now I was walking home and had a call offering me this job which I gladly accepted. Opened my front door and there was a job offer from London Studios to work as a camera assistant on This Morning. I felt as I'd already accepted my job here, I couldn't then turn it down. Still annoys me some days, what may have become of it if I'd accepted the London Studios role. But equally then I wouldn't have met all the people I have now, so who knows.
Carlisle was a wonderful city, just the right size! College was a joy, and I look back at my years there with great fondness and cherished memories. It was an opportunity to live a little with relatively little pressure. I'd go back and repeat it all if I could. I am proud that I was the first person in my immediate family to get a degree.
My ambition for the future is to see my children (Two sons aged 9 and 11) fulfil their potential, explore the world and make a difference.
My words of wisdom for students today...Enjoy it, there are good times, and bad times, but one day you will look back at them with a smile. Enjoy the experience, do the best you can but don't beat yourself up if you don't achieve what you wanted degree wise (I finished with a Desmond (2:2) Life has a funny way of working itself out. Enjoy the journey, the destination will make its own way."
Charlotte Coupe (nee Bonner), English and Associated Studies, class of 1981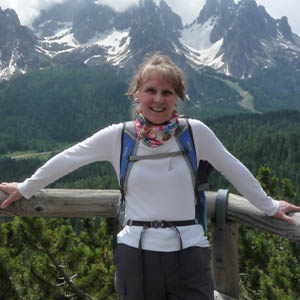 "I studied at St Martin's College in Lancaster from 1979 until 1981. I Loved everything about my three years, the course, fantastic tutors, lovely friends, great accommodation and a fab campus, not a long walk into Lancaster town centre. In my spare time I played hockey at Lancaster University, socialised, attended the Dukes Playhouse regularly, worked in the bar at St. Martin's, with the delightful Cyril!
I shared a house with other students in Queen Street, Lancaster. Had a bonkers landlady who made everyone take their shoes off. During a party at the house, she threw everyone's shoes into the street!
University massively influenced my life! Enabled me to flourish and mature as an individual, allowed me to live independently, make decisions and take responsibility, further develop academic knowledge, organisational skills and experience, gave me a social life and life skills, communication skills and much more.
I am now self-employed and work as a human resource director and employment law specialist. I assist employees who have serious difficulties in the workplace, such a facing dismissal, disciplinary issues, discrimination, bullying and harassment, unfair treatment, redundancy, whistleblowing etc.
The most satisfying aspect of my job is helping people to protect themselves against malpractice in the workplace and navigate the minefield of HR procedures and employment law.
I always wanted to work in a 'people focused' environment. After graduating, I completed the Marks and Spencer graduate training scheme and ended up working as a human resource manager in various locations.
I'm most proud of raising two children (now aged 35 and 33), who are decent, honest, kind, hardworking and respectful members of society, who care about others and the planet.
My ambitions for the future are to stay healthy and spend more time with my two grandchildren, when they return to the UK from Australia and wider family and friends, travel and experience even more of this amazing world.
My words of wisdom for students today...Enjoy every second and remember to put the work in!"
You can find Charlotte's website here http://www.problemsatwork.org/
We would LOVE to hear your story! Share your student experiences and let us know what you are up to now HERE.