What are you up to now?
Have you got an exciting new job, working on a new project, want everyone to know about your own business, had something published or exhibited? Perhaps you are getting married or had a baby? Whatever your news, we would love to hear about it and share it with your fellow alumni.
Alex Richards, Christian Ministry, Class of 1995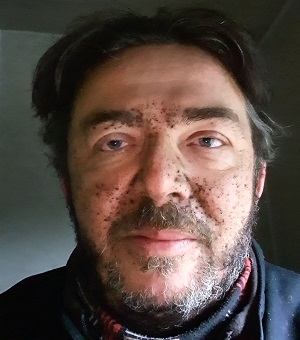 "Being a southerner, I was a little daunted by the strange northern ways, from going out in winter without a coat, to chips and curry sauce, but what surprised me most about Lancaster was the abundant welcome we all received. I loved the fact we were so close to town and being a small campus, it felt we were part of the surrounding community. Despite numerous changes, including the name, and the planned changes on campus, it's still a community, small enough to know each other, large enough to meet so many varied people, and firmly embedded in Lancaster life.
I think it's safe to say my course chose me. I was working as a very junior, youth worker within the Church of England in the early 1990s. At the time, there were little or no dedicated courses for people wanting to work within the lay ministry. My then girlfriend unfortunately didn't get the grades she needed for her first choice and was looking through clearing when she stumbled upon the Christian Ministry course. I rang up and spoke to the tutor Chris Williams on the Wednesday, who invited me for interview the following Monday and started the course the following week!
By the end of my final year, I was engaged, and we had been offered a job working together in Equador. At Easter my fiancé announced she wanted to break up, that she was seeing someone else, and the bottom fell out of my world, not only would I not be spending the rest of my life with the woman I loved, but my future career was in tatters as it relied on us being together.
For a while I tried to tough it out, but one of my tutors, Sheila Hancock, soon spotted something was up, and went out of her way to help, including appearing at my door one evening with food. Very gently she put me in touch with college counselling, contacted my other tutors to arrange for extensions, and brought me out of my well of sadness. Without her, and the staff and my fellow course members I don't know where I might be.
When I started studying, I wanted a career as a Church of England youth worker, and to have the qualifications to do so effectively. Have I achieved that? No, in fact three years of Christian Ministry put me off working for the church entirely. But that was no bad thing, I realised I didn't have to be in the church to be doing the work. I stayed in Lancaster for several years working at Lancaster and District Homeless Action before moving to France to teach and then coming back to that UK where I've ended up in motorcycle journalism, not something I imagined in 1992.
I would definitely not be where I am today without my degree. While I might now be doing something completely unrelated, the time spent on personal development, group work and leadership as part of the Christian Ministry degree has stood me in very, very good stead.
At the ripe old age of fifty-two I'm planning to start building custom motorcycles as well as launch a new online magazine and media channels devoted to the custom motorcycle scene in the UK and worldwide. The most satisfying part of my job is that I'm my own boss and I can help others. I love the networking I do and the bringing together of people I know can work together.
Given how varied my career has been, my advice to current students and graduates is go for it, do what you want to do, be brave and find something that you're passionate about, you're going to be doing it every day."
Anastasia Rybina, Zoology, Class of 2019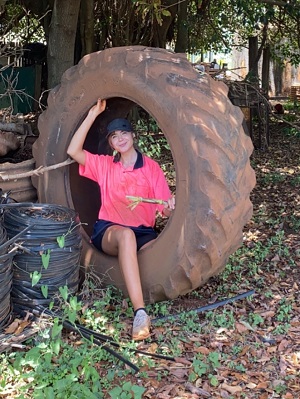 "I chose my Zoology course because I love animals and wanted a career in conservation.
The lecturers on my course went above and beyond to help and I couldn't be more grateful for it, especially Roy Armstrong and Alex Dittrich.
My best memory of my time at university was when we went to Africa for a field trip during second year; it was amazing and probably the highlight of my three years. Also the end of year celebration and camping on the Solway with my course mates.
When I started studying my ambition was to go into genetic conservation as I loved the biology aspect of the course. I have not achieved this yet as I am not in a position to stay on at university for another year so I will have to go back to complete a masters at some point. Instead, I ran away to Australia to farm, I am now working for W&L Family Farms, it is honest hard work.
My degree changed my life, and I would not be where I am today without it. My current ambition is to spend three years in Australia (currently on my second year) and then move back home to complete a masters degree either in genetics or natural resources with the intention of going into the oil industry or mining.
My advice to current students and recent graduates is to just keep trying your best it's all you can do, if your career goals require a masters degree I'd highly recommend doing it straight after your undergraduate degree as it's very difficult to go back to studying after working/travelling."
Ashley Walker, Sports Rehabilitation, Class of 2020
"I'm proud of myself for leaving a job after 12 years and going back to uni, without my degree I would still be working in Tesco on part-time hours.
I'm originally from Huddersfield but I wanted to move away, Lancaster was only an hour and a half away and I really loved the campus, it just seemed like a nice little uni. I chose University of Cumbria after I went to an open day and spoke to a few lecturers who seemed enthusiastic. It's a fantastic uni with opportunity and I met friends for life and got a degree.
I've always wanted to do sports rehab, I know it sounds cliché, but it's just always appealed to me. The most important thing I learnt during my course was that I can actually do something that I never thought I would be able to.
My goal when I started studying was to open my own business and I have managed to do that. I now work for myself as a sports rehabilitator. Going to uni has massively changed my life and I can set my own hours and book people in when I need to. The most satisfying part of my job is getting people back fit and active and back to life, I love it. My goal is to eventually open my own clinic and potentially a gym."
Yuko Nakahata, MBA, Class of 2019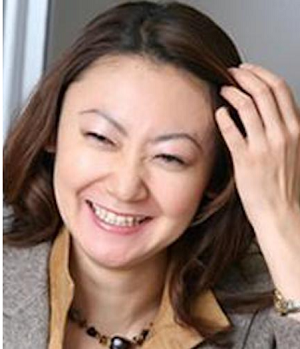 "I work for Kourakuen Corp in Japan and I'm on the Independent Board. I am really proud of this position. In Japan, female board members at listed companies are only 6%, and I am one of them. I enjoy leading people and making an impact on society.
My father, mother and brother each have their own business. My grandmother on my mother's side spoke fluent English. I was influenced by them and had ambitions to be a global person. I've got an entrepreneur mind set, when I started the course, I wanted to change job and be a board member at a listed company and now I am beginning the process to start up my own company.
I think the University of Cumbria is one of the pioneers of the online university. When I decided to do an MBA, I was working full-time and wanted to find an online university. During my research, I sent a lot of emails to universities and Cumbria's response was so fast and supportive. Moreover, the tutor called me to give advice and I felt this university has a great support system. We had a very friendly, efficient supportive online course and during the residency class, I always went to the bar with my classmates, it was so fun, I enjoyed the lovely village of Ambleside."
Benedicta Wireko-Gyami, Occupational Therapy, Class of 2019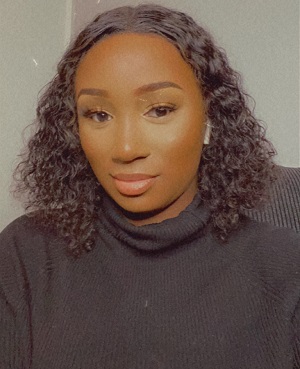 "I'm a lead occupational therapist for Priory Group aged just 24, and I have secured this role with less than two years of working in this industry, I'm really proud of that.
When I started studying my only ambition was to qualify as an OT. I wouldn't be where I am today without my degree, heck no! University of Cumbria is life changing. My degree helped me so much and even allowed me to progress to become the lead occupational therapist in just over a year of qualifying. The most satisfying aspects of my job are making a difference to patients and seeing my staff achieving their own personal goals.
I chose my course because I wanted to make a difference. All my family are in healthcare. My mum is a pharmacist, my brother and sister are both social workers, and my twin brother is a recovery worker. I chose Cumbria because I wanted to be up north and have a different life to being in London.
The Fusehill Street campus was very friendly, and I liked the small sized classes. I particularly loved having placements in the countryside. I have fond memories of late nights trying to submit assignments with course friends.
My advice to recent graduates and current students is to aim high!
Thank you, University of Cumbria, for having me and allowing me to complete my degree. I am who I am today because of the support I had through the three years. I'll always be a Cumbria girl even though I'm originally from London."
Share your own story, fill in a profile form here.