What are you up to now?
Have you got an exciting new job, working on a new project, want everyone to know about your own business, had something published or exhibited? Perhaps you are getting married or had a baby? Whatever your news, we would love to hear about it and share it with your fellow alumni.
Catherine Rimer, Graphic Design, class of 2005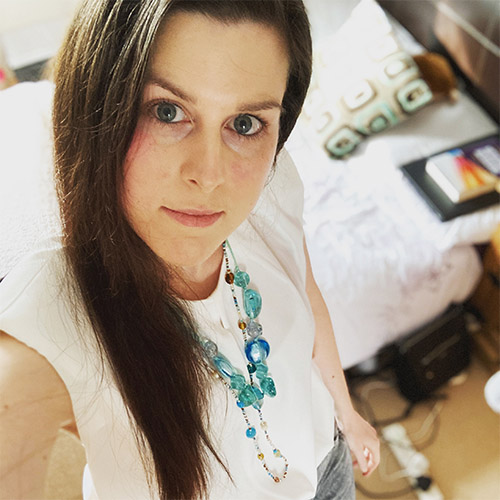 "I studied at Cumbria Institute of the Arts, Brampton Road from 2001 to 2005 on the BA (Hons) graphic design course. I wanted to do a degree in graphic design and the course looked good.
My friends were Liz Robinson, David Lawton, Sian Wallace (now Carroll). I knew Sian from my Leeds Art College days and didn't know she was coming to Cumbria Institute of the Arts until we discussed it in our last weeks at college. It was nice that we were in the same block in halls in the first year. I'm still Facebook friends with all three but haven't seen them since uni.
In my spare time I did what all students do...go to the bars and clubs around Carlisle! It was great, I could go out on my own knowing I'd meet up with friends in Fat Fingers every time. There was always someone out that I knew. I would feel fine the next day too even after drinking so much. Not like that now.
When we were in halls, we were on the ground floor of block C, and we used to do pranks on the other people who lived opposite. One night it had been snowing and they made a huge snowball we woke up to it the next day in our hallway. I can't remember how we lifted it into our sink or if someone put it there but it was too big for the sink so we had to chip away at it. Not sure why we didn't just put it outside.
I also remember one night the fire alarm had gone off in halls and a guy came out just in his duvet and someone pulled it off him and all you could see was flashes of him running across the field as someone took photos of him. They sound funnier in my head. Good times.
We were a nice little family in halls. I spent most of my time in ground floor of block C as that's where my boyfriend lived and he had an en-suite shower. Also Sian lived there too. We'd put our money together each week and then go and get our food shopping for the week. It was a fun experience living away from home. Have some great memories.
I am now a fitness skills coach at Velocity Academy. I'm a tutor and assessor for level two and three in fitness instructing and personal training diploma, and level three in sports massage diploma. It's mainly online but we do face-to-face teaching days and practical assessments.
Being there to help learners excel on their qualification is the most satisfying aspect of my job. I have learners that fly through but others that may struggle due to learning difficulties or because English isn't their first language. To see them flick that switch and recognise their new skills and see them gaining confidence. Being there to help keep them motivated and see them progressing in their work is really great. I'm still new to the role but it's nice when someone is feeling they are now progressing and gaining knowledge and skills they need to qualify.
I wanted to be a graphic designer when I started studying, I like to be creative as I am 'arty' but it is such a competitive industry, and I wasn't the strongest student in that field. It's a hard industry to get into. They want you to have experience when you apply for a job. How do you then ever get your first job in graphic design without experience. I like the avenue I've ended up going down. It was still a great experience.
University changed my life in the independence I gained from living away and learning to make new friends. The social aspect and having that freedom to learn who I was as a person.
Looking to the future I want to see where my job leads me. I'm enjoying being a tutor. I'm still doing my qualification to be an assessor. It's been a great experience so far."
Cornelia Kaufmann, Travel Journalism, class of 2010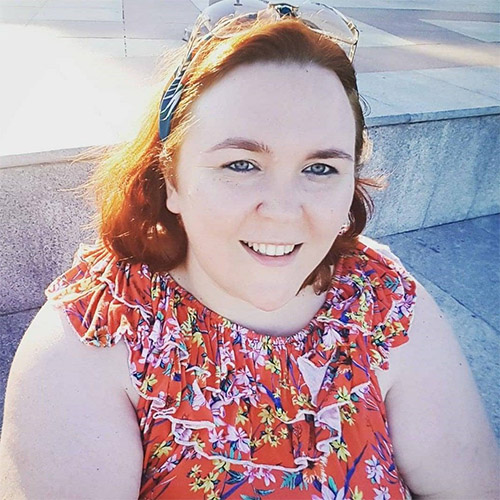 "At the time, the University of Cumbria was the only university in Europe that offered a BA in travel journalism, which combined journalism and tourism management. I had applied to other journalism programmes elsewhere, but this had been my top choice. I just knew I wanted to study in English (I'm German), so when I received an unconditional offer for my top choice programme, I accepted right away and moved to England.
My journalism tutors were Terry Kirton, Helen Hutchinson and the late Tony Randall. My tourism tutors were Dr John Luffrum and Brian Eaton. Even after all this time, I am still in contact with Helen, John and Brian. Brian was my favourite tutor - as there were only three of us in his tourism class, he organised field trips for us all the time. From bundling us into his car to visit Caerlaverock Castle and the Burns House in Dumfries, flying 2p return Liverpool to Dublin to visit a museum there, taking us to travel shows, and making sure we, and the few international students that year, got to visit Edinburgh and Glasgow and visit museums and galleries.
There were only a handful of us as the newsroom at Brampton Road, the campus only had limited computers for all journalists to use, so our year was a fairly tight-knit group, plus a few friends in the years above and below as we all worked on publications together. I'm still in touch with a few of these course mates 12 years later, thanks to social media.
I worked weekends, so there was not a lot of free-time or spare spending money, but I did go to Walkabout, Lloyd's, Alcoves, Brickyard, Foxes or Concrete on occasion. Though I loved exploring the Lake District and southern Scotland on my days off.
My fondest memory was the spontaneous field trip to Caerlaverock Castle with Brian Eaton our tourism tutor. He bundled us up in his car, he had organised sandwiches, a flask of cocoa and a flask of tea, and we drove to Caerlaverock for a picnic and walk around the castle ruins, before ending the trip with a visit to Burns House in Dumfries.
I am now a self-employed foreign language teacher. I teach English as a second language and German as a foreign language to individuals and small groups. My clients include managers at international companies, and doctors, but also immigrant workers and school children. I love seeing when it "clicks" for my students and they understand a concept they have been struggling with. I love seeing their confidence in using the language grow, knowing that I had a part in that.
I wanted to be a travel journalist, but, except for a two-week internship at Wanderlust, never really worked as one. I spent eight years as a freelance journalist for daily papers and lifestyle magazines, but you couldn't live off freelance wages in Germany. I still wanted to write, have something to do with different cultures and be engaged with people, so I thought long and hard and decided to get an MA in Cross-Cultural Communication by distance learning. My initial goal was to go into marketing or advertising, but I got turned onto literature towards the end of my course. I got my start as a language teacher just as I graduated, after my boss heard me speak English and asked whether I'd be interested in teaching. That led to a whole new career. Now I teach English and German while I am getting my PhD in eco-literature from the School of Advanced Study, University of London by distance learning. It took a while to find what I really want to do and what I am good at, but I've finally found it. I love teaching and I love researching, so that's what I'm focusing on.
Simply having an undergrad degree opened a lot of doors for jobs, although permanent positions were hard to come by at the height of the recession and the News of the World scandal. My BA from a British university also got me around the language test requirements for my MA and PhD, as the degree was seen as proof that my English is up to university-level standards.
I'm proudest of the fact that despite the odds, I am currently a PhD student. I barely graduated high school in Germany, but my English was good enough to get a spot on the travel journalism course at the University of Cumbria. I left Carlisle with a 2:1. Then I graduated summa cum laude from my MA, and got accepted into a very competitive PhD programme.
Looking to the future I'm excited to complete my PhD and finding a position within academia.
My wise words to students and recent graduates: Your high school grades say absolutely nothing about you, or what you're truly capable of achieving. Also: network whenever possible and attend seminars that interest you. Many universities offer (online) seminars that are open to the public, so visit some of those if you're serious about your subject."
We would LOVE to hear your story! Share your student experiences and let us know what you are up to now HERE.