IMPACT THE FUTURE
Do you want to become a teacher in London? Build a career where you can make a difference in the lives of young people and inspire the next generation.
Whether you're leaving college or are a seasoned graduate, we have education courses for every journey. All our teaching degrees help you achieve Qualified Teacher Status (QTS), allowing you to teach at any British school following your PGCE studies. What's more, when you put theory into practice on your education studies degree, you'll be ideally placed to enter a non teaching job in the education sector. From changing lives as an educational psychologist or SEN teaching assistant to inspiring a passion for learning when you become a teacher, a Cumbria degree is the first step towards your future career in education.
Many of our former students have gone on to have successful teaching careers - inspiring children all over London. And, the areas around our campus, Tower Hamlets and Newham, boast a large number of teachers trained and qualified by Cumbria.
Our teaching degrees and PGCE courses in London take you in a new direction towards becoming a fully qualified primary or secondary school teacher. From undergraduate degrees to teaching courses, by the end of their training, London graduates secure education roles all over east London and the UK.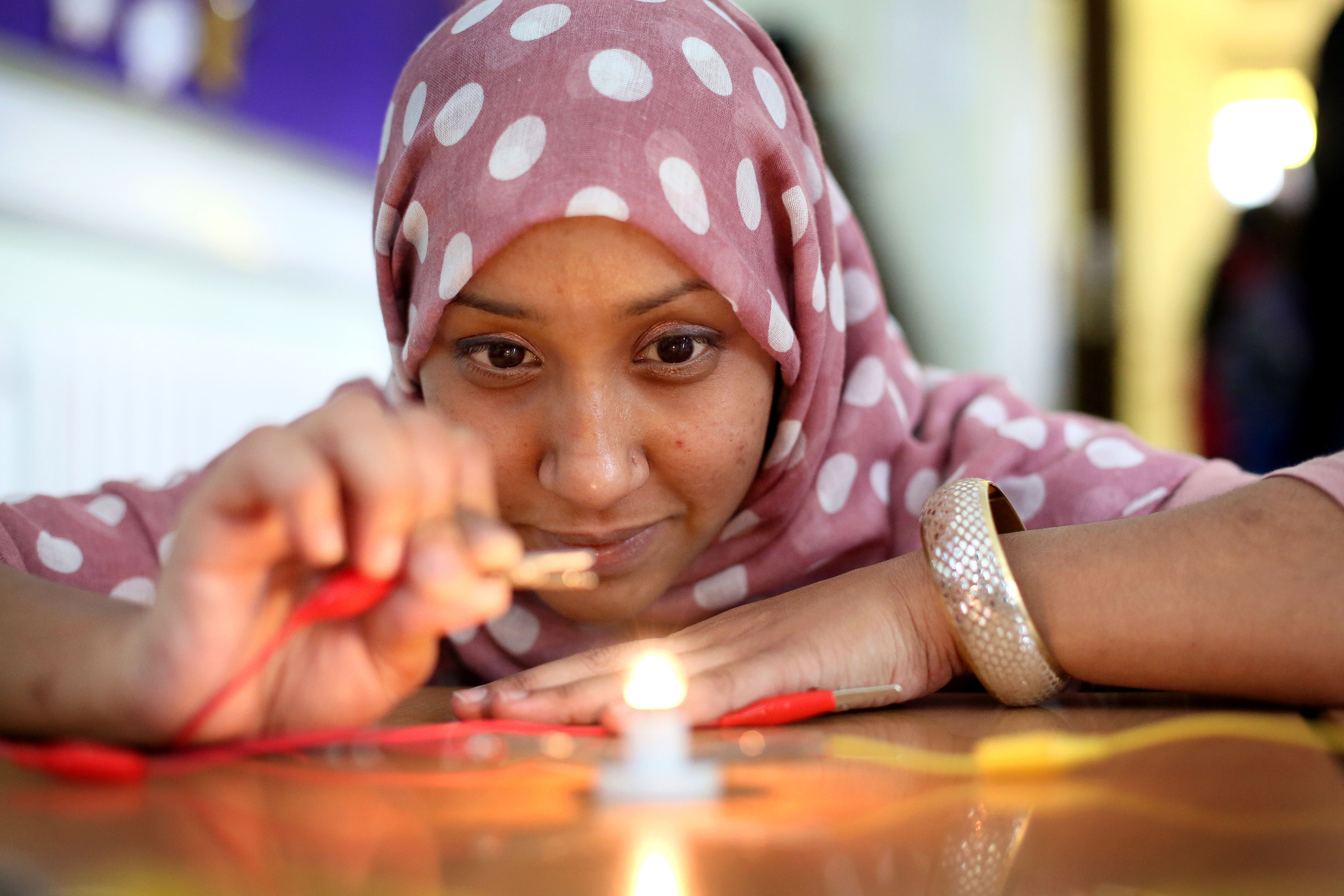 Why Choose the University of Cumbria in London
We provide an intimate study space for learners while providing a diverse, interactive and personalised learning experience.
Situated in the historic London Docklands area, our campus is just six-minute walk away from Westferry DLR Station – making it easily accessible wherever you are in London.
Experience student life like no other when you study at university in London, the UK's vibrant capital.
At our London campus, you'll find a tight-knit student community in the borough of Tower Hamlets.
Your Studies
Welcome to the Institute of Education, one of the most successful providers of teaching courses in the UK. 9 out of 10 of our students are employed or in further education just 15 months after graduating (HESA Graduate Outcomes Survey, 2020). Our teacher training is based on real-world learning, supporting our students by offering first-hand teaching experience in some of the 2,000 institutions that we are partnered with, including primary schools, secondary schools, or in more specialised environments like prisons and museums. Gain confidence and develop your skills when you train as a teacher or educator at the University of Cumbria in London.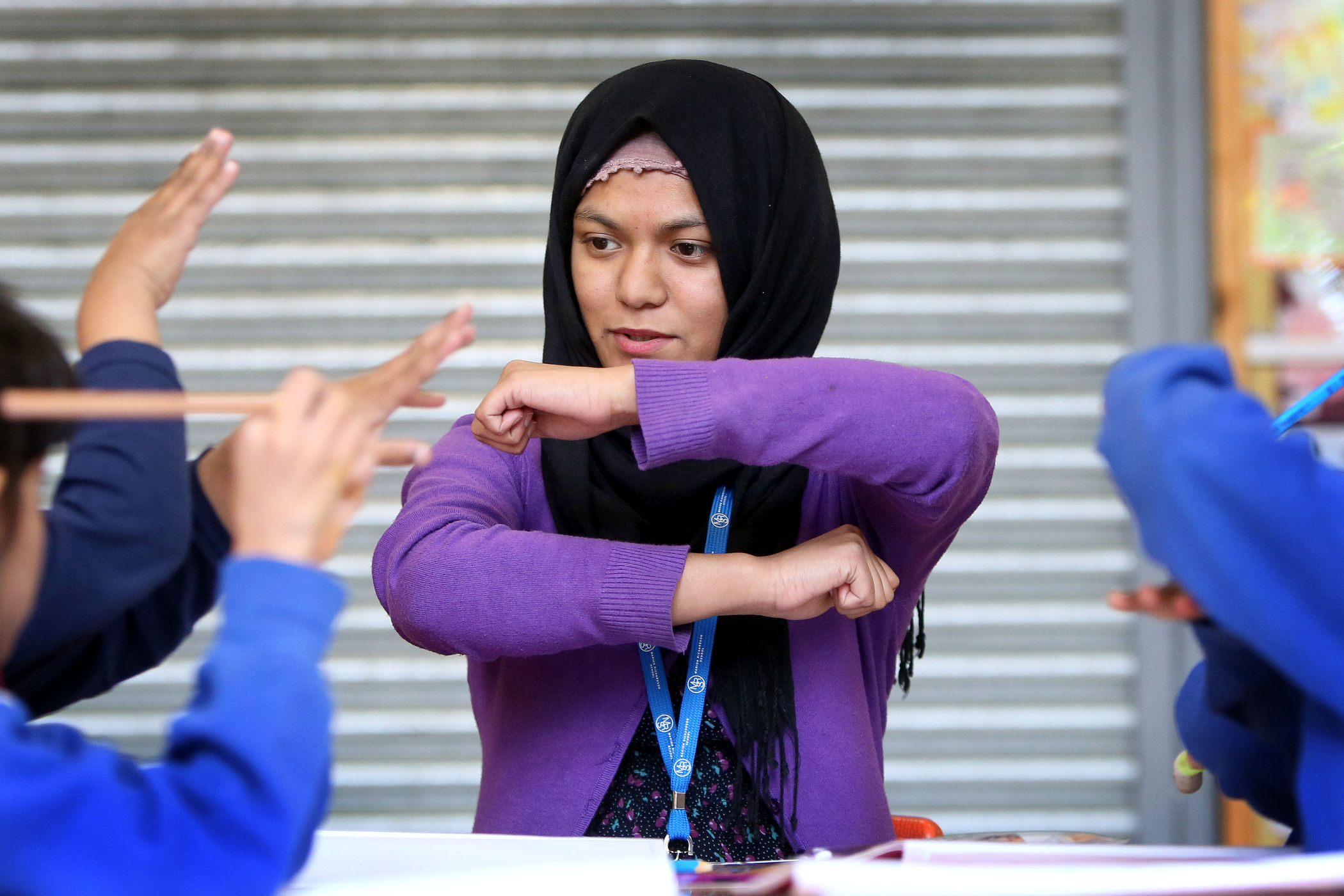 BA (Hons) Primary and Early Years Education (3-11) with QTS
If you're enthusiastic about working with young people and are wondering how to become a teacher, our Primary teaching degree in London will get you from student to qualified teacher in three years.
You'll learn in a hands-on fashion, applying theoretical knowledge as you undertake work placements in one of your local schools. In your three years with us, you'll study modules such as Pedagogy through Specialism: Teaching and Learning, Developing a Curriculum Carousel, Writing and Creativity, and Effective Monitoring and Assessment of Diverse Learners in English.
At the end of your teaching degree, you'll be a fully qualified teacher and in the perfect position to teach in primary schools in the UK.
Find out more
What Our Students Say
My lecturers were all incredibly approachable and supportive. They all had deep subject knowledge and rich life experiences that they drew from. It was always interesting to listen to them and take notes from their wisdom. I have a lot of respect for my lecturers and all the knowledge they imparted on me.

Alisia Belov, BA (Hons) Primary Education with OTS

Alisia Belov graduated in 2016 with a Ba (Hons) in Primary Education with QTS. Today, she is one of the many University of Cumbria graduates working as a primary school teacher in East London.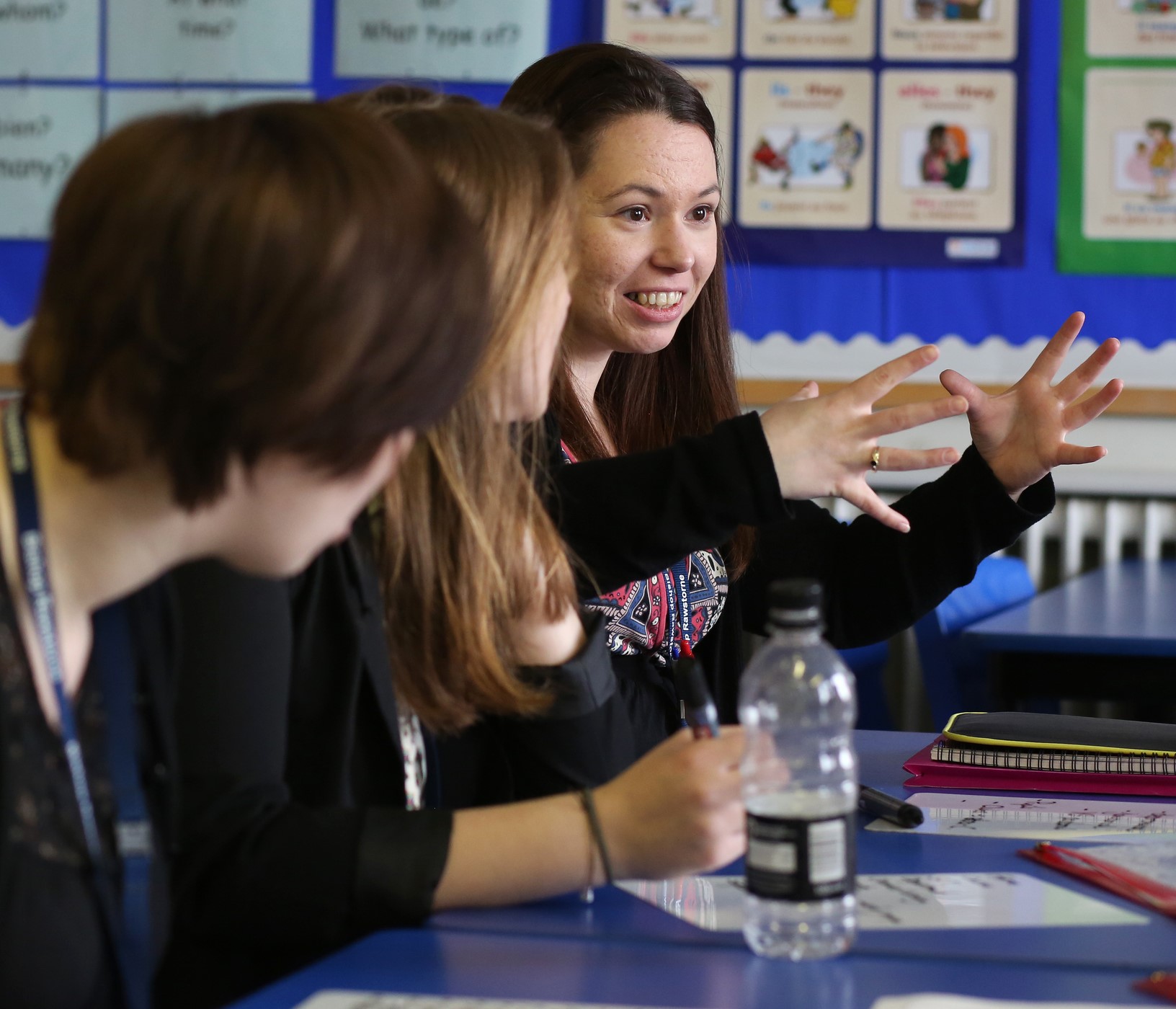 BA (Hons) Education Studies
If you have an interest in education and are considering careers where you can help both adults and children, our Education Studies course will craft you into a well-rounded educator - perfect for working as a mentor, trainer, or in teaching roles in non-traditional settings, such as museums and prisons.
You'll study modules such as Key Issues in Education Today, Global Childhoods, Educational Leadership and Management to gain a vast amount of knowledge and explore a range of different issues and perspectives in education: historical, sociological, psychological, philosophical, cultural, global, social, economic. Each year you'll gain hands-on experience in an educational setting of your choice, including youth clubs, hospitals, museums, universities, places of worship, football coaching, and so much more.
Our Education Studies course will give you the freedom to consider a vast amount of career pathways upon graduation. You could be working in education-related roles in the public, private or charity sectors. You might like to consider roles as a Community Education Officer, Museum Education Officer, Training and Development Officer, Play Worker, Community Arts Worker, Careers Adviser or Consultant, Teaching Assistant, and much more. Or, if you decide teaching is indeed for you and want to become a primary school teacher after you graduate, then why not consider one of our one-year PGCE university courses in London?
Find out more
What Our Lecturers Say
The subject of Education is multi-dimensional, hence there is always something to debate about or constructively disagree with! The students we have in London bring in a wealth of experience and skills to our classrooms. It has always been fascinating to see how much we, as tutors, can learn from our learners and, at the same time, support them to turn their dreams into a career.

Pinaki Chakrabarti, Senior Lecturer in Education

Pinaki has been working as an educator since 1998. Since 2010, Pinaki has been teaching Education Studies and acts as a module leader, personal and academic tutor and cohort leader at the University of Cumbria in London.

We're very much embedded in the community and proud to be able to say that three-quarters of schools in Tower Hamlets now employ a University of Cumbria graduate. In Newham, 70% of schools also have a former student now working for them.

Don Hall, Principal Lecturer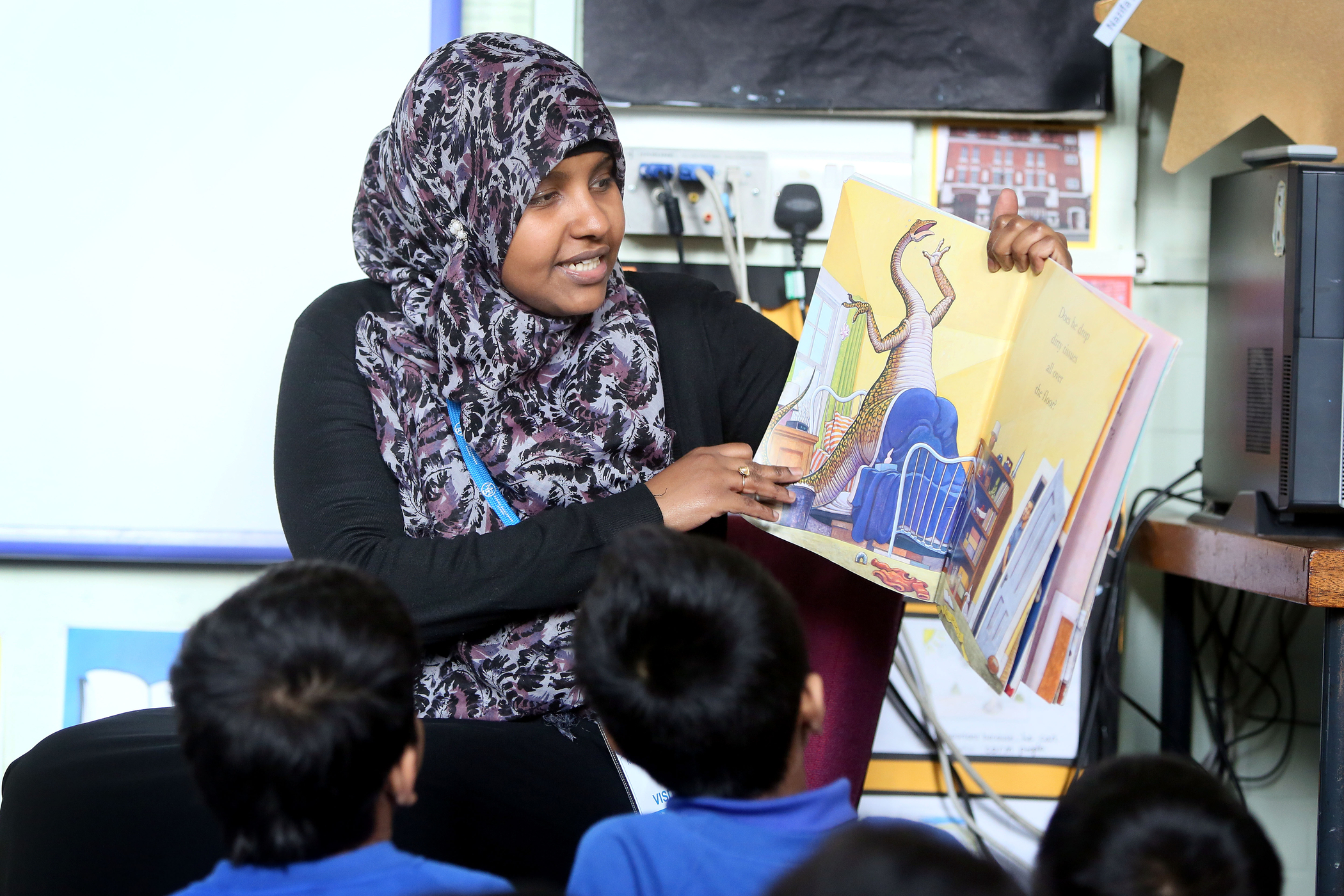 Post Graduate Certificate in Education (PGCE)
If you're a proud degree holder and are looking to change the trajectory of your career by becoming a fully qualified teacher, our PGCE courses in London are perfect for you, especially if you want to gain work experience in a multi-cultural school setting.
In our London campus, you'll also have the option of becoming a specialist teacher in one of two age groups, 3-7 or 5-11. Our PGCE Lower Primary with QTS will see you specializing in teaching age group 3-7 and it's perfect if you'd like to motivate children into building important core skills.
If you're enthusiastic about advancing children's skills and helping them transition into secondary education, then our PGCE General Primary degree will be the course for you, where you'll become a specialist in teaching age groups 5-11.
So, if you would love to share your joy of learning with children, sparking and stimulating their minds, our PGCE course is the stepping stone to becoming a qualified teacher.