Click here to edit using the old editor
PGCE - General Primary (5-11 years) with QTS: Inclusion/SEND
Discover our PGCE General Primary course with a specialism in SEND and enable all children to be successful from the very start of their school life. This course prepares you to be an outstanding primary school teacher with additional skills that will allow you to become confident in creating an inclusive classroom. In addition, following this specialism can also be a step towards a career as a SENCo or a specialist SEND teacher.
Apply Now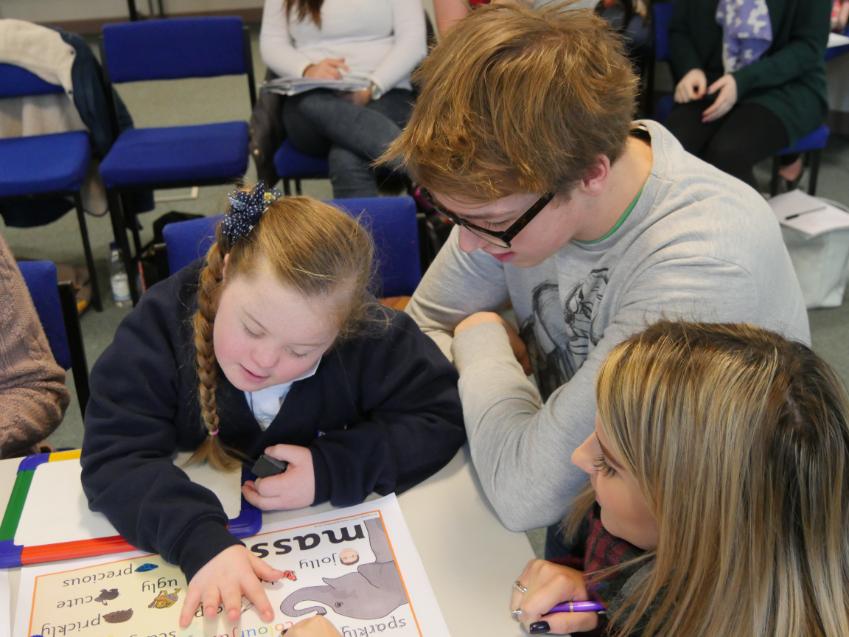 Course Overview
This specialism allows you to explore ways in which all pupils, including those with special educational needs and disabilities, can be included in classrooms and schools. You will learn through a combination of theory, an examination of current policy and practice, including the Children and Families Act (2014) and the SEND Code of Practice 0 to 25 (2015), combined with plenty of practical experience and input from experts in the SEND field. And, because our course has QTS (Qualified Teacher Status) built-in, you can apply for a position as a primary school teacher the minute you graduate.
On this course you will...
develop your personal interest through a specialist pathway.
benefit from high-quality support from our academics and staff on a programme designed around you.
Learn from an experienced, highly qualified programme team, working at the forefront of the academic field.
Enjoy the intimate feel of our course delivery, with small class sizes and your own personal tutor.
Utilise cutting edge research on a newly revalidated and up-to-date course.
Location

Lancaster Campus

Lancaster is the Red Rose heartland, a student haven full of history and culture. With iconic stone architecture, parkland, and a caring community, this is the place to get involved. The campus houses top-quality facilities tailored to the needs of life-savers, world changers, and future leaders.

Find out more
Carousel skipped
Find out more about studying with us
Stay focused. Go far.
We've got you.
You don't have to go further to go far.
It only takes a few hours to change your life.