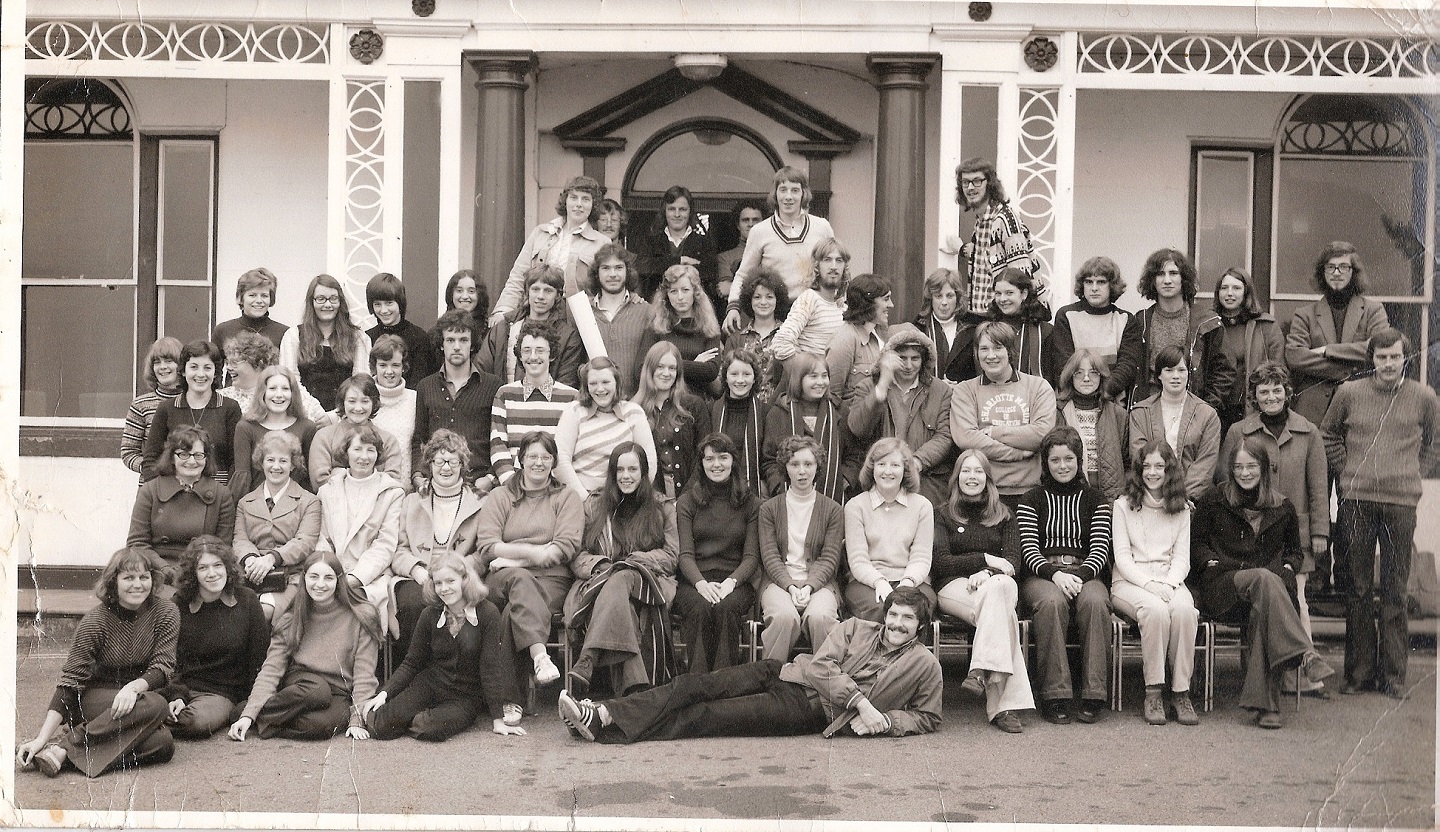 The 1970s in Ambleside with Steve Berry
Stephen (Steve) Berry attended Charlotte Mason College from 1974 to 1977 where he studied Geography and English. Here he shares his memories of college and how his studies in Ambleside have shaped his life.
Why did you decide to study at Charlotte Mason College?
The decision to apply to go to CMC was made while on a hostelling holiday in the Lakes in July of 1973. This holiday made me realise that I could not miss the opportunity of studying in, and learning about, a new area.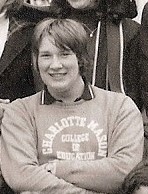 I applied to take geography and outdoor education and on 25/10/1973, my 18th Birthday, I was put through the interview by Jack Parker and then had a joint interview with Dot Harrison and Colin Mortlock. I was not successful with regard to outdoor education but I was offered a place to study Geography and English.
What was student life like?
Living at Kelsick in my first year was an experience with a great breakfast during the week and having access to the kitchen at weekends, with supplies provided, meant we made some interesting meals. This made up for the walk to and from the site!
There was no college bar at that time so the main haunts were The Golden Rule (Darts team), The Royal Oak (Pool Team), The Queens Pavilion Bar, The White Lion and Ambleside Park (Folk Club). Discos were in the barn with some venturing out to Grasmere (The Prince of Wales had a Friday night disco), some to The Queens disco and others to the dizzy night life of Bowness. The cadets at Wray Castle also homed in on Ambleside as the imbalance of females to males was well known in the student body.
After pub food was consumed from Ron's Kitchen, The Baked Potato Bar and the Walnut Chip shop with the Stables Chip Shop appearing later on in my time there. The walk back up to Kelsick after this was an experience!
The Apple Pie Bakery opened in 1975 and I worked there in the bakery (0600 start) right until I left College even having my own signature apple pie!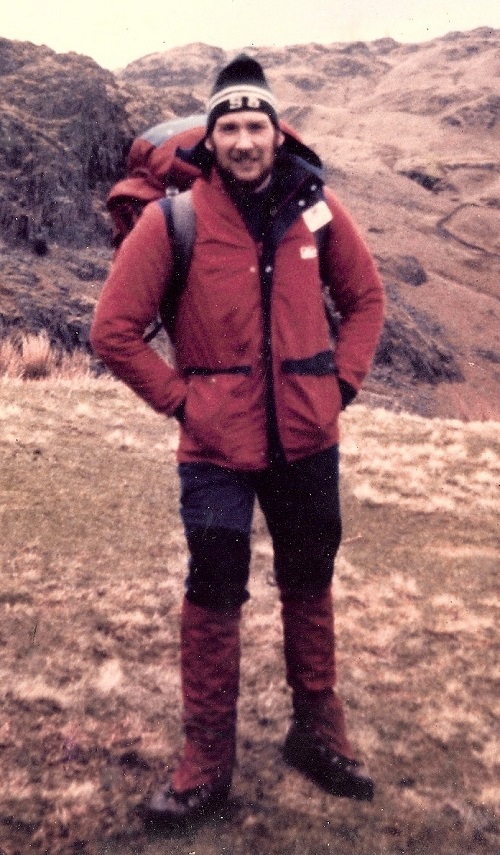 I also took part as a lighting technician for various productions in the barn – most notably a production of The Boyfriend put on by Bill Cottle and Howard Jepson. I used my ownership of a typewriter as a means of making a bit of extra money typing up other peoples' essays - and using them as a means of revision.
Away from college in 1974 I trained as a Lake District National Park voluntary warden with my main base being in Langdale with patrols undertaken on most Sundays – I carried this on for many years switching to the Peak District from 1980 but also undertaking LDNP patrols when in the area.
In 1975, 76 and 77 I worked on the Ambleside Summer Play Scheme and had a great time working with the village kids and their parents. We lived in Beechfield and Ashfield over the scheme and in 1977 also built an adventure play ground in Rothay Park.
Did Charlotte Mason College have any particular traditions that you took part in?
I took part in rag weeks – once being Humpty Dumpty on the float – and once having a run in with the local constabulary about water pistols and a Windermere Steamer (something about piracy!)
What were classes and tutors like?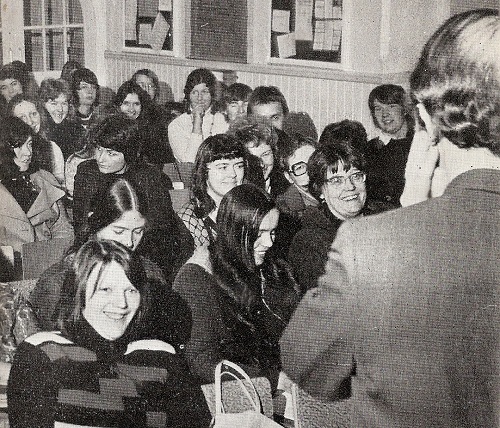 With Geography being my main subject Doreen (Dot) Harrison and Mike Brown were my main tutors.
Highlights of Geography were the Whitby field week (I knew Whitby very well so had a bit of inside knowledge of the area which helped in writing reports!) while learning how to survey and draw maps of Stock Ghyll Park by using various methods has been utilised in teaching navigation and orienteering.
As stated earlier I originally wanted to do outdoor education, but ended up taking english with Cedric Cullingford. However I did not get on with dissection of the written word and moved to RE with Gordon Aldred, which was a different experience to anything previously encountered. Field trips down coal mines to meditate, seeing various different places of worship and writing memorable essays such as 'What, if any, was the religion of Gandhi?' stick in my mind.
Education lectures seem to have slipped out of my memory but names such as Ismet Hussain, Kate East and Dave Trembath are there in the background. As a technology freak - even then - doing AV with Percy Jacobs was brilliant and he taught me to develop photographs and I spent many a night in the darkroom at Kelsick.
I will not say teaching practices were my finest hours but I came through them successfully even with the early mornings and late evenings on the Barrow and Ulverston travel. My three teaching practices were at, Ormsgill County Primary in Barrow, Vicarage Park in Kendal and Ulverston Victoria High School.
I also had a week working at Hawse End Centre as an outdoor education tutor in May 1976 and from this the decision that my final teaching practice would be in a secondary setting with outdoor education as a part of it was formulated, I was getting part of my dream coming true.
Do you have any particular amusing stories you are willing to share?
Ending up in an article, with photograph in the Westmorland Gazette having put out a fire in my classroom while on teaching practice!
My brush with the law, previously mentioned, during a rag stunt at Waterhead. This was actually in all good fun with quite a bit of money raised for charity use – but at the time, sitting in a cell – even though for a short time – was a bit disconcerting!
Having to take an exam paper early and then being escorted to my train to attend an interview – the escort was to ensure I did not reveal questions to others back at college by sneaking into a phone box. I also missed another exam by being involved in a major mountain rescue search and had to be isolated until I took it later.
I also continued the pattern of my significant birthdays being tied up in significant CMC landmarks – having the interview on my 18th birthday was followed with my 21st being on the first day of the final teaching practice with no celebration until six weeks later for both events.
What is your fondest memory of your time at Charlotte Mason?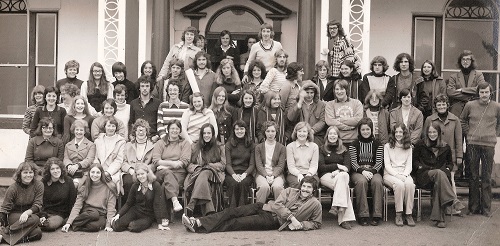 Not really a fondest memory but one that sticks in my mind was when we had a fire drill while up at Kelsick. Being furthest out of the village we were telephoned by someone from Fairfield to tell us that fire drills were being undertaken. Being forewarned we waited for the call of fire and started to leave the building at an unprecedented speed to be confronted by Dennis Lewis, stood on the stairs, shouting I am a fire and you cannot use the stairs. At this one of the residents took a bucket with water in it, threw it at Dennis shouting 'I've put you out' while everyone else just ran down the stairs.
We did suffer from this incident later with several unannounced repeat drills within a short period of time.
How did going to college influence your life?
Being in the Lake District reinforced my love of the outdoors and being away from city life and in the varied atmosphere of what was then summer tourist town and sleepy winter village was great.
What were your ambitions when you started studying and do you think that you have achieved them?
I knew I wanted to be involved somehow in the outdoors and while the original plans were thwarted at the initial interview, through very creative means, CMC let me undertake teaching practices with outdoor education as part of them even though I had not done the formal course.
Although I thought teaching was the answer to start my working life 150 job applications but only three interviews made me look elsewhere. My work on the Summer Play Scheme gave me a taste of youth work and this with teaching practice and outdoor education centre experience set me on my career path.
What are you most proud of in your career?
The fact that I did not get the start I hoped for in studying outdoor education but that now, 40 odd years later, I have made it my career and I have passed this love of the outdoors onto young people and now teachers for them to use and experience.
Images:
1. Steve Berry as a new student in 1974, wearing his Charlotte Mason College sweatshirt with pride
2. Steve in 1980 as a Lake District National Park Voluntary Warden
3. A 1974 lecture in Kelsick
4. The 1974 starters posing in front of Scale How