Click here to edit using the old editor
BA (Hons) - User-Experience and User-Interface (UX/UI) Design
If you are looking to hone your UX/UI Design skills and gain knowledge in the creative field, then studying at the University of Cumbria is the perfect choice. You will learn how to create user-friendly digital products or services, as well as how to enhance the user experience of existing products. The programme also fosters critical thinking and research skills, equipping you with the tools to apply research and evaluation to your UX/UI Design projects. The University of Cumbria's BA(Hons) User-Experience and User-Interface (UXUI) Design programme will offer you the opportunity to study a range of topics, from the creative application of UX/UI Design to the development of practical approaches to design and user-centred research. You will be able to develop your understanding of the role UX/UI Design plays in creating user-friendly digital products and services and learn how to apply research and evaluation in your UX/UI Design projects.
Apply
Book an Open Day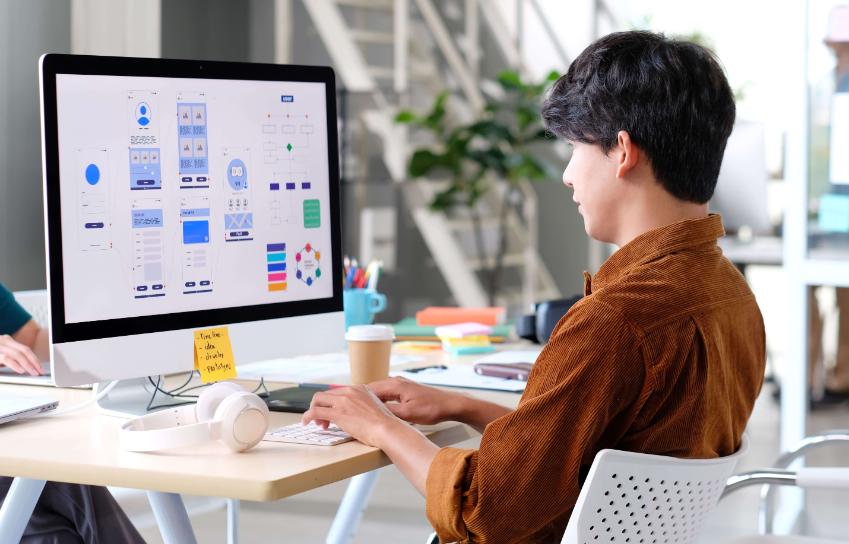 Course Overview
Learning in this program feels like a constant process of discovery. You'll uncover the intricacies of UX/UI Design and its direct impact on crafting digital products and services that cater to user needs. This isn't just theoretical knowledge – it's hands-on experience that allows you to experiment, innovate, and apply your skills to real-world scenarios.

You'll be encouraged to think critically and approach design challenges with a researcher's mindset. This means diving deep into user-centred research, understanding their perspectives, and incorporating their feedback into your projects. Through this, you'll not only refine your design skills but also develop a holistic understanding of how to create meaningful user experiences.

On this course you will...
Learn how to create user-friendly digital products and services, which are essential skills in today's technology-driven world. The programme offers a comprehensive curriculum that focuses on refining your skills in UX/UI Design.
Be equipped with the knowledge and techniques to enhance the user experience of existing products and services. This is a critical aspect of modern design, as businesses strive to provide seamless and enjoyable interactions for their users.
Learn how to apply research methodologies and evaluation techniques to your UX/UI Design projects, ensuring that your designs are based on solid evidence and user feedback.The programme fosters critical thinking and research skills.
Have access to a variety of resources, including 3D workshops, digital and analogue photography facilities, and user AV resources. These resources enrich your learning experience and provide you with hands-on opportunities to explore different aspects of design.
Be able to expand your network and gain valuable insights into the industry. The programme encourages collaboration and professional engagement. Guest speakers from the industry regularly visit, providing insights into real-world practices and bridging the gap between academia and the professional world.
Location

Carlisle - Brampton Road Campus

Located just outside the city, right on top of Hadrian's Wall, the Brampton Road campus is full of history, buzzing with excitement, creativity, and a sense of endless possibility. The home of creators, entertainers, rule breakers, and change-markers.

Find out more
Carousel skipped
Find out more about studying with us
Attend an Open Day
at Cumbria
An Open Day is your opportunity to explore one of 5 campuses, meet your lecturers, and find out how the University of Cumbria could become your new home.
Take the next step towards achieving your dreams.