Click here to edit using the old editor
BSc (Hons) - Biomedical Sciences (with integrated foundation year)
The human body is a complex home to diverse systems each working to maintain the life that we often take for granted. Your natural inquisitive personality and fascination for the science behind clinical practice will help you carve out a career in the diagnosis and treatment of disease, and the advancement of modern medicine.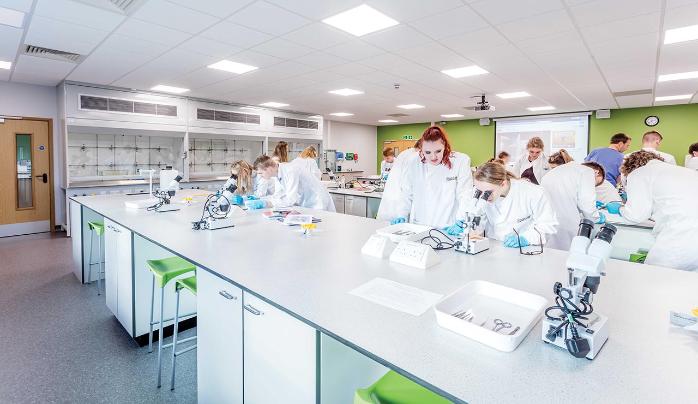 Course Overview
Your first year will give you a firm foundation in the scientific, intellectual and investigative skills and knowledge needed to progress to the BSc.

Throughout your time with us you will get an in-depth understanding of the complex science behind the cause, consequence, diagnosis, and treatment of illnesses. You will learn how science can be applied to clinical practice and research, ultimately to make a difference to human lives through the diagnosis and treatment of disease. By putting your lab coat on you will put theory into practice in our brand-new laboratories, getting a sound knowledge of cellular pathology, genetics, the human immune system, and biochemical pathways. We'll delve deep into blood sciences and clinical biochemistry, giving you the opportunity to also expand your knowledge of diagnostic approaches, researching clinical markers, screening techniques and the role biomedical scientists can play in saving lives and improving health.
On this course you will...
You learn how science can be applied to clinical practice and research - ultimately, so you can make a difference to people's lives through the diagnosis and treatment of disease in the future.
You won't just secure your academic knowledge through lectures - you'll be putting on your lab coat to learn with hands-on sessions in our new laboratories.
You'll work in small learning groups, so tutors are always on hand to help with your studies and research.
International student? More info
Location

Carlisle - Fusehill Street Campus

The Fusehill Street campus has been the setting of life-saving treatments since World War I. Now, it's home to world changers, life-savers, crime fighters, and entrepreneurs with access to high-quality facilities and innovative thinking.

Find out more
Carousel skipped
Find out more about studying with us
Stay focused. Go far.
We've got you.
You don't have to go further to go far.
It only takes a few hours to change your life.