Click here to edit using the old editor
BSc (Hons) - Health and Social Care (with integrated foundation year)
Do you want to support and help others with your future career in health and social care? This foundation degree in health and social care is designed with a range of engaging modules to allow you to develop your professional and personal skills.

Our health and social care foundation course will provide you with the skills to allow you to pursue your ideal career by either progressing onto a professional health course or by completing the four-year degree to hit the ground running working in health and social care.
Apply
Book an Open Day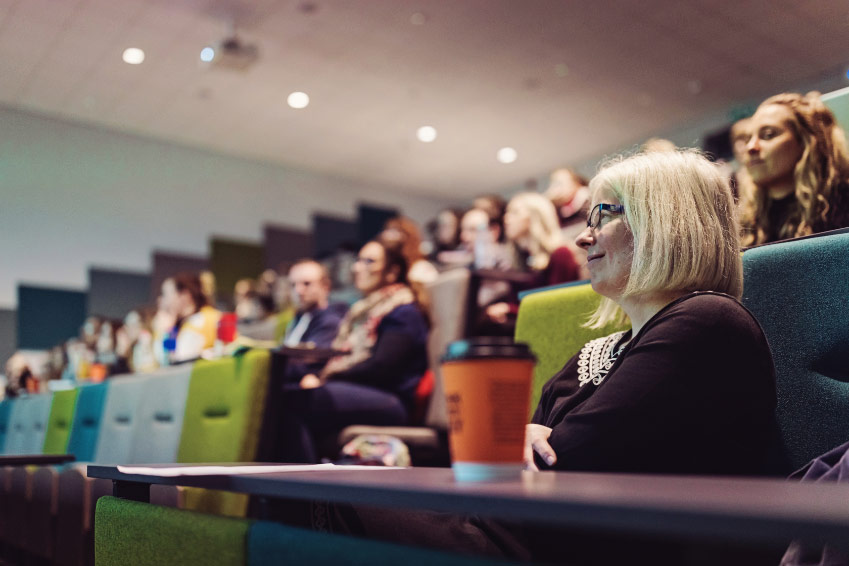 Course Overview
This integrated foundation year entry route offers an alternative, supportive route for students who may not have the required qualification(s) for direct entry onto some of our level 4 programmes, or those who may have taken an extended break from education.

By successfully completing the first year of this programme you may be able to apply to transfer onto one of our health professional programmes, including:

BSc (Hons) Diagnostic Radiography
BSc (Hons) Nursing – Adult
BSc (Hons) Nursing – Learning Disability
BSc (Hons) Nursing – Mental Health
BSc (Hons) Occupational Therapy
BA (Hons) Social Work

If you do not wish to specialise after completing year one, you can continue onto the full health and social care degree. The full degree will support your academic advancement to prepare you for your ideal career in health and social care. You'll enhance your personal skills including communication, teamworking, self-management, motivation, resilience, self-awareness and confidence.
On this course you will...
Have the option to transfer onto one of our health professional programmes (listed above) or progress onto the full health and social care degree at the end of the integrated foundation year.
Study a range of engaging modules that will develop your confidence in your academic skills so that you are prepared for further study.
Be taught by expert lecturers who have professional experience from across our Institute of Health, covering a spectrum of health and social care professions.
Study health and social care as part of an active and vibrant community of like-minded Institute of Health students who want to make a difference.
Access pastoral and academic support that is embedded in the programme to guide you on your journey into higher education, with a Student Development Coordinator providing advice and guidance.
What our students say
Cumbria felt like the best option for me. The staff at the university were extremely helpful and supportive and it seemed there were many mature students already attending the university.

Sharon Palmer, Health and Social Care with Integrated Foundation Year

Sharon always wanted to become a nurse but life got in the way, at the age of 48 she's taken the step toward making her dream of becoming a nurse come true by studying this course.

I chose Cumbria after looking at other universities and found that they have high standards and a strong academic team at the Health Institute. My desire is to create fresh ways to look at quality of life and change how people plan for their later years.

Michael Wanjohi, Health and Social Care with Integrated Foundation Year

Michael chose to go back to university so he could retrain in a field that would help him find ways to positively impact people's lives with his career.
Location

Carlisle - Fusehill Street Campus

The Fusehill Street campus has been the setting of life-saving treatments since World War I. Now, it's home to world changers, life-savers, crime fighters, and entrepreneurs with access to high-quality facilities and innovative thinking.

Find out more

Location

Lancaster Campus

Lancaster is the Red Rose heartland, a student haven full of history and culture. With iconic stone architecture, parkland, and a caring community, this is the place to get involved. The campus houses top-quality facilities tailored to the needs of life-savers, world changers, and future leaders.

Find out more
Carousel skipped
Find out more about studying with us
Attend an Open Day
at Cumbria
An Open Day is your opportunity to explore one of 5 campuses, meet your lecturers, and find out how the University of Cumbria could become your new home.
Take the next step towards achieving your dreams.