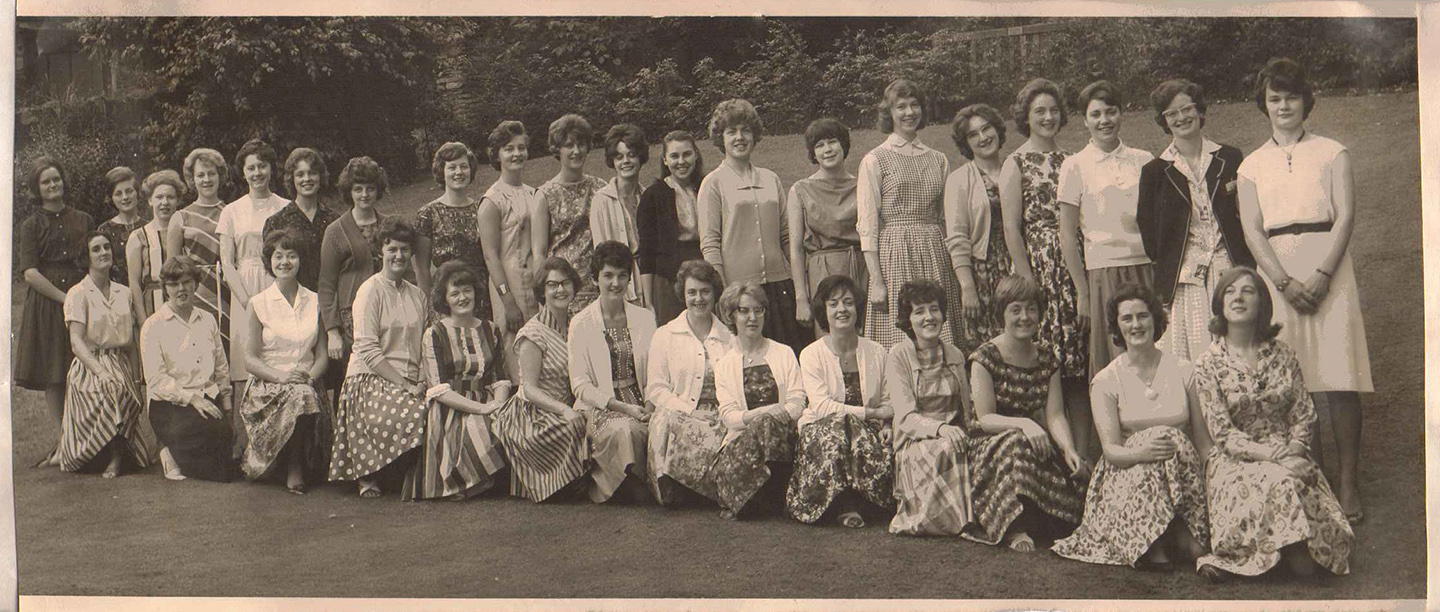 Gwynneth Flitters's Charlotte Mason memories
If there was one student from '63 who knew her way around the Charlotte Mason College, it was Gwyn Flitters.
Back then she was Gwyn Jones, the mischievous trainee teacher from Stockport who kept turning up in all sorts of unusual places – sneaking into rooms that were supposed to be out of bounds, slipping through windows after lights out, and somehow always managing to get away with it.
'We had such a lot of fun,' she says, 'even though there were all the strict rules about what time you had to be in and where you could and couldn't go.'
Gwyn's secret was her inside knowledge, all gleaned from someone who was perfectly placed to show her the hiding places and handy passageways that still make the Ambleside campus a fascinating place to roam around.