Click here to edit using the old editor
Short course - Skills Bootcamp in Project Management
The Skills Bootcamp in Project Management takes learners with little or no project management experience through the fundamentals of project management. Taught workshops provide essential knowledge and skills, and a workplace project allows an opportunity to practise those skills and reflect on learning.
Find Out More & Apply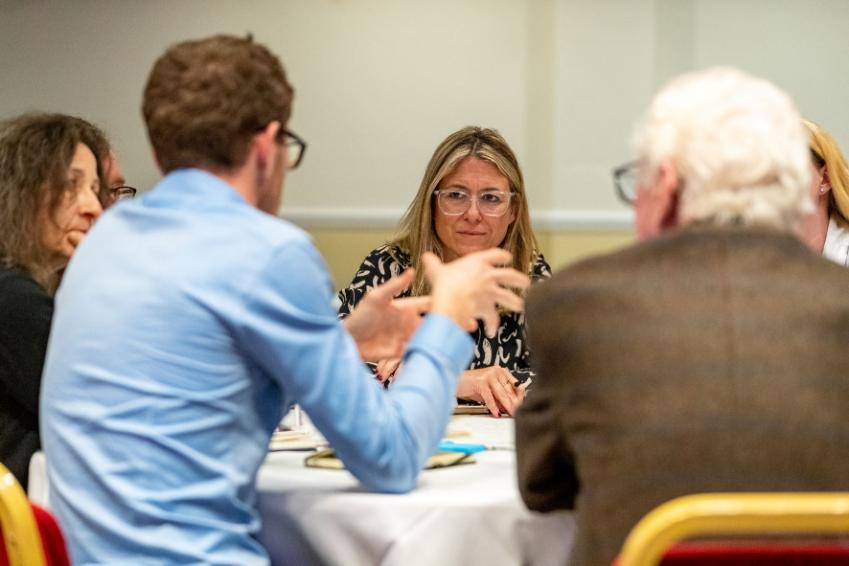 Course Overview
Project Management skills are in high demand across all sectors. This course introduces project management processes, tools and techniques and gives you the opportunity to try these out in your current workplace. You will learn about managing a project from inception to closedown, including planning and scheduling, quality management, budgeting and estimating, and working with stakeholders.

The University of Cumbria is one of the leading providers of project management education in the UK and the course is delivered through our award winning Project Academy.

If you are 19 or over, living and working in Cumbria and have your employer's support to develop your project management skills, this 12-week course is for you.

On this course you will...
Describe and apply a range of project management processes, tools and techniques
Explain how to conceive, plan and implement a project and apply these techniques to a personal project
Apply leadership and teamwork techniques to foster project success
What our course participants have to say
I really enjoyed the course structure and the tutors were knowledgeable and friendly. The examples made it easier to understand and I felt like they involved everyone and understood the different levels of knowledge, sector and experience.

Feedback from learner on Skills Bootcamp in Project Management, January 2023

We are very happy with the programme and our learners are enjoying it. It is intense and requires thinking, time and activity outside of the taught sessions but this is positive and appropriately challenging. We are very pleased to see the opportunity to apply the learning in the workplace. For us this will help in our continuous improvement programme.

Feedback from employer about Skills Bootcamp in Project Management, January 2023
Location

Online Learning

Online learning at the University of Cumbria is an interactive experience that makes use of a range of technologies and media types to provide a rich learning environment.

Find out more
Carousel skipped
Find out more about studying with us
Attend an Open Day
at Cumbria
An Open Day is your opportunity to explore one of 5 campuses, meet your lecturers, and find out how the University of Cumbria could become your new home.
Take the next step towards achieving your dreams.